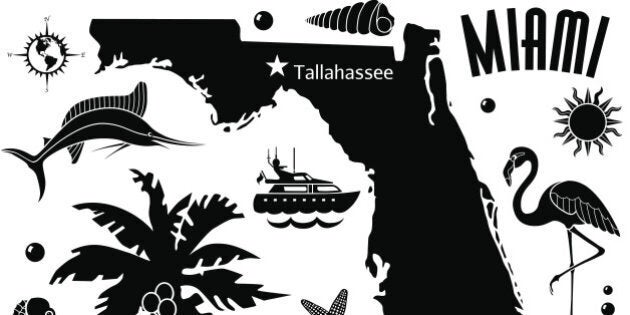 Miami knows how to do a party
Miami, a city that's both glamorous and streetwise, throws big, splashy events with a passion. In December, Art Basel Miami is the winter art show for the international crowd. In early March, there's the high energy of Miami International Film Festival, MIFF for short.
A trip to Miami in March is hardly an arm-twister: you know you can count on warm tropical weather, lots of sunshine and beaches galore. Mix in a little MIFF and you've got a tasty vacay ahead of you. But don't wait until cabin fever sets in to think about packing your party shoes, or you might be disappointed.
Here's the 1-2-3 on how to do MIFF:
MIFF is a serious film festival that pops with fun. It's a celebration of art, culture, creativity and technical talent, and you don't have to be a cinephile to enjoy it. It has an upbeat vibe, maybe because it's part of the MDCulture program at Miami Dade College. MIFF is the only big international film festival put on by a college or university, and it's run as a charity to support the Miami Dade College Foundation.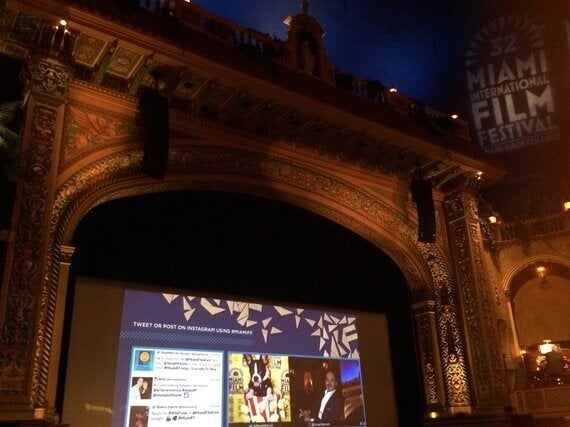 MIFF Opening Night 2015, Olympia Theater, Photo - Lin Stranberg
Under the directorship of Canadian expat Jaie Laplante, the programming is lively, smart and inspired. It's got all the ingredients -- humour, gravitas, beauty and buzz -- so it's not hard to find movies to see. This year, some 60,000 people watched features, docs and shorts from all over the world at seven venues, mostly clustered around the causeways that link Miami and the south end of Miami Beach.
In line with its reputation as the world's top showcase for Ibero-American film, MIFF's 2015 Tribute was a salute to Cuba's independent filmmakers, followed by the screening of new Cuban film The Project of the Century, and an onstage afterparty.
On opening night, the Oscar-nominated Wild Tales(Relatos salvajes), by Argentinean director Damián Szifron, had its Florida premiere in the beautiful old Olympia Theater at the Gusman Center. Afterward, partygoers rocked Miami Dade College's Freedom Tower that was the U.S. Immigration office for Cuban refugees in the 1960s.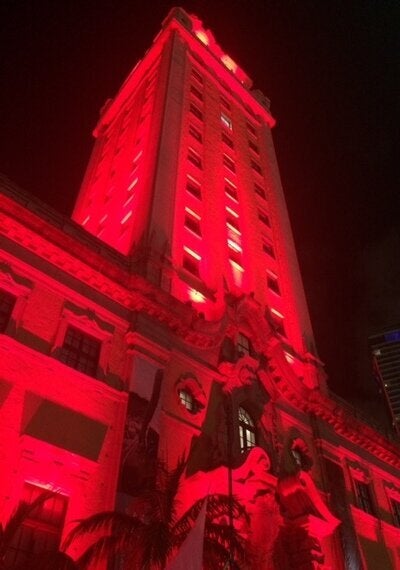 Freedom Tower, Photo - Lin Stranberg
MIFF's 33rd annual festival runs from March 4-13, 2016. Put it in your calendar. And before deciding what kind of time you want to devote to it, shop the website. Opening night plus party? Individual films plus after-parties? Individual films straight up, no chaser? Or a package, like the programmers' pick?
Tickets are easy to buy on the website. The schedule is finalized and the tickets go on sale a few weeks before the event. Seats tend to sell out before the festival, so don't drag your heels on this one.
There are flights from almost everywhere, and booking early helps you get what you want. If you're travelling on frequent flyer points, book now. If you're looking for a discount fare, check regular fare prices, then shop around online for the best deal (usually about four months before the departure date).
Pair up your screenings with a few other Miami must-dos, because why not dial up the fun quotient while you're there?
Stroll the Lincoln Road Mall before a screening at the Regal South Beach Cinemas. Take a look at 1111 Lincoln Road, the mixed-use car park by Herzog & de Meuron. Then soak up some glitz and glam at The Miami Beach Edition before dinner at one of the hotel's fabulous Jean-Georges Vongerichten restaurants (reservations are a must).
If you have a later screening, get over to Enriqueta's, a funky hole-in-the-wall known for the some of the best Cuban sandwiches in Miami. Or check out the massive European invasion of the Design District by Hermes, Louis Vuitton, Dior, etc., and have a bite at Michael's Genuine Food and Drink while you're there.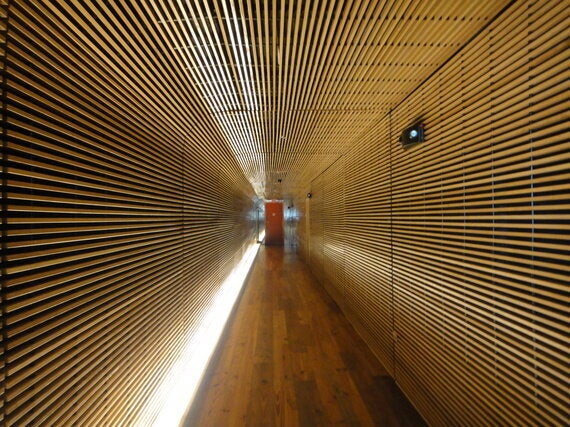 Entrance to the Hamam at The Standard Hotel & Spa, Photo - Lin Stranberg
No matter what, take some time out to relax at what might be the hippest spa hotel ever. The Standard Hotel and Spa, located on Belle Isle along the Venetian Causeway, is MIFF's hotel HQ and one of the top spots in Miami. Take a yoga or pilates class, hit the Hamam, wallow in the mud lounge or laze around your al fresco lunch table at the Lido Restaurant & Grill on the deck overlooking Biscayne Bay. It's like being on the Med. Travel tip: MIFF visitors get 10 per cent off room rates.