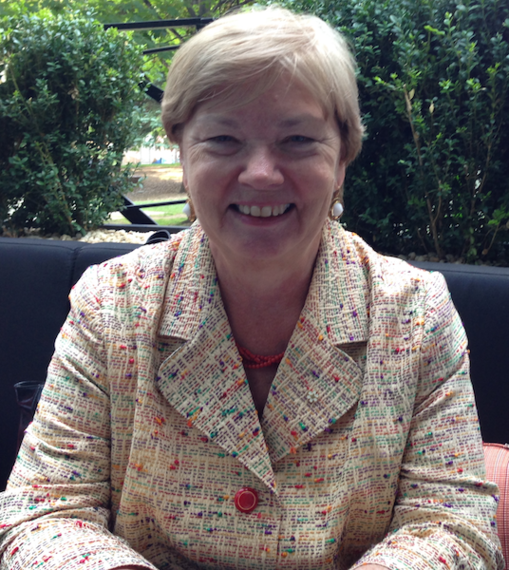 GM Board Director & former Ivey Dean Carol Stephenson tells women: "Know your why."
The boardroom is Carol Stephenson's playing field. The veteran director sits on several boards, including the global board of General Motors, where she has been a director since 2009. She's a director of Intact Financial Services, Manitoba Telecom Services, MTS Allstream and Ballard Power Systems. She's also former chair of the Ontario Research Fund Advisory Board and a member of Catalyst Canada's Advisory Board.
Having led a rich, multi-faceted career with prominent roles, including dean of the Ivey Business School and president and CEO of Lucent Technologies, Carol is a wealth of knowledge on business management and corporate governance.
But Carol is an exception to the norm. Women still have ways to go in the boardroom. A recent report by the Canadian Board Diversity Council shows that only 17.1% of board positions are held by women in Canada.
Some advice from Carol might help. Here are her recommendations for getting a seat at the table.
Ask yourself why you want to join a board. Do a lot of research and soul searching beforehand. Know your unique value proposition: What do you bring to the table? What is it that you do that no one else does? What makes you stand out as a leader? Knowing your why is key to being a great board director.
Get out of your comfort zone, demonstrate your value, knowledge and skills outside your firm and get seen and known in your industry or across various industries. Get media and speaking training, if need be. "At BCE, when I was approached or saw an opportunity to speak at industry conferences, I took it. At first, that certainly wasn't my favourite thing to do and it did add to my workload, but it also expanded my network and positioned me as a go-to expert," says Carol. As a result, her name became well known in the telecom industry and new opportunities arose. "It's a virtuous circle."
This one is the hardest nut to crack, says Carol. Board appointments are all about a strong network of contacts. "You can't simply take a course and expect those board appointments to drop in your lap." A course in corporate governance is not your ticket. Having a reputation as a business leader is.
Carol's first board appointment with Intact Financial (formerly ING Canada) was the direct result of a recommendation from a former colleague. Let the right people know that you're interested in joining a board. If you know women or men on boards, ask them: "What does it take?" Find a sponsor in another industry - to avoid competition or conflicts of interest, so they can champion you. Connect with chairs of nominating committees. Search firms are also another way to consider.
In the beginning, listen. When I first met Carol, I was instantly impressed by her quiet leadership style. She actually listens more than she talks, but when she does talk, gems of wisdom come out. Build relationships with your board members. Call a fellow director and have lunch with them. Boards are like families - they have a dynamic of their own.