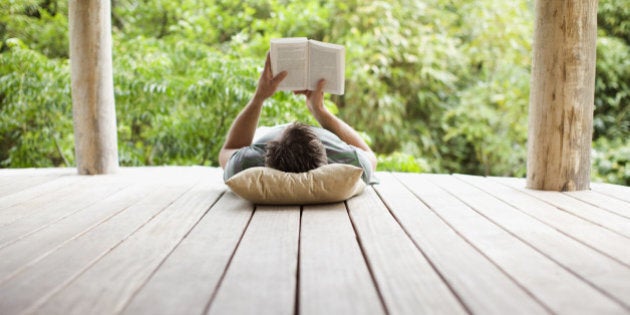 Warm weather rolls in and with it a vision of reclining at the beach with a good book. Summer reads they are called. Those books that take you away, absorb your attention. Time stands still as you fall into another world between the covers of the book. It feeds into that endless quality of "summer' time.
My book club, which is now in its fifth year, has some suggestions. During the season, we read an eclectic range of books. Debating the merits of a book, whether liked or disliked, is an invigorating experience. The passion is real, the views personal. Perhaps one of them is just that book for the beach, balcony or deck.
Natchez Burning by Greg Iles kicked off our season last September. The first book in his trilogy. An author with an imperforate understanding of the south and racism, this book is both a mystery page turner and a racism primer. It depicts the gritty down and dirty side of racism in all its depravity. Acts of hatred that are so native to some and so foreign to others. Historical events embedded within a plot- twisting fictional story leave you both aghast and absorbed to the end.
Tender Is The Night by F. Scott Fitzgerald fulfilled our October classics month. Classics deserve a revisit. Books we may have read in school but view through a different lens now. Languorous is a fitting description of a love affair that drifts, in ''elegant prose" through the 1920's French Riviera. The flashback technique Fitzgerald employed in this narrative was hotly debated at the time of publication.
The Seamstress by Sara Tuval Bernstein in November was a sobering homage to Remembrance month. Bernstein's epic struggle through WW 2 and a concentration camp reminds us all that true hardship is light years away from petty every day discomforts. The lesson in perseverance was humbling.
The Art Of Racing In The Rain by Garth Stein brought some levity to our December meeting. It is at once mystifying that Stein developed such a powerful 'dog' voice. The consistency of voice with story line is striking. Pet lover or not, the reader connects with this dog who contemplates the mystery of life in his very own inimitable way.
The Girl With Seven Names by Hyeonseo Lee in January provided us with a pandect of family life in North Korea. A country that is so unknown to the world became the stage for Lee's true story of escape. Of particular interest was the complex relationship between North Korea and China.
Ru by Kim Thuy was a companion book to Lee's for February. The setting shifted from North Korea to Vietnam. The text was more poetic than factual. Yet it provided another view of escape from subjugation and the value of freedom. Both these accomplished authors highlight the benefits that immigration brings to the fabric of a country.
The Husband's Secret by Liane Moriarty was one of the top book club selections of 2015. For that reason it became our March reading. An intricate story of deception, this book described a very 'dark' personal disaster with far reaching consequences for a family and community.
Sophie's World by Jostein Gaarder is described as an Alice in Wonderland for adults. It fit well with the arrival of spring in April. The lightness of spring was counterpoint to the dense material in this book. In essence, it is a young philosopher's guide to the universe and produced a wide ranging discussion for our club.
The Glass Castle by Jeannette Walls in May prompted lively debate. Walls demonstrates a remarkable resilience against a backdrop of family life rife with dysfunction. Her very young life was fraught with uncertainty, framed in desperation and yet she rose above it, better not bitter. It produced some emotional discussion. Although she was not critical of her parents, we were. In today's world, would their family plight be ignored by social agencies? The other side of that argument was the question- what would have been the consequences of intervention?
The Nest by Cynthia D'Aprix Sweeney for June has set, for us, an immediate connection to the plot. By a certain time in life we have all experienced some form of family inheritance ugliness. Bequests often bring out the worst in families, breaks family ties that bind and lay bare familial selfishness. You are bound to find some connection. If it hasn't happened in your own family, chances are you know someone with a comparable story.
Whatever your preferences, this list offers reading possibilities for your favourite shady spot this summer.
Follow HuffPost Canada Blogs on Facebook