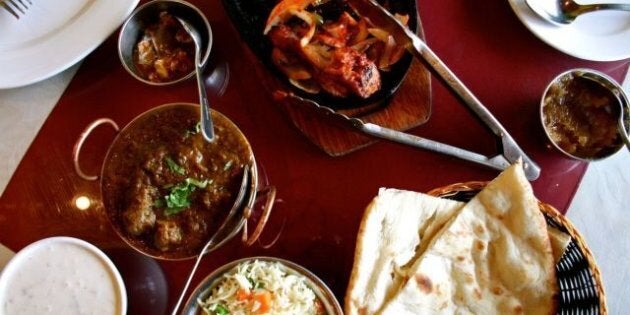 I currently have 194 restaurants under (and expanding) my belt, and have consumed a number of foods I didn't previously know were edible. Of course, there's still plenty more to eat, see, and learn, but here are my top 10 favourite dishes so far.
If you live in Metro Vancouver, are visiting Richmond, or are just venturing from the airport during a layover, I'd suggest starting with one of these!
Story continues after slideshow: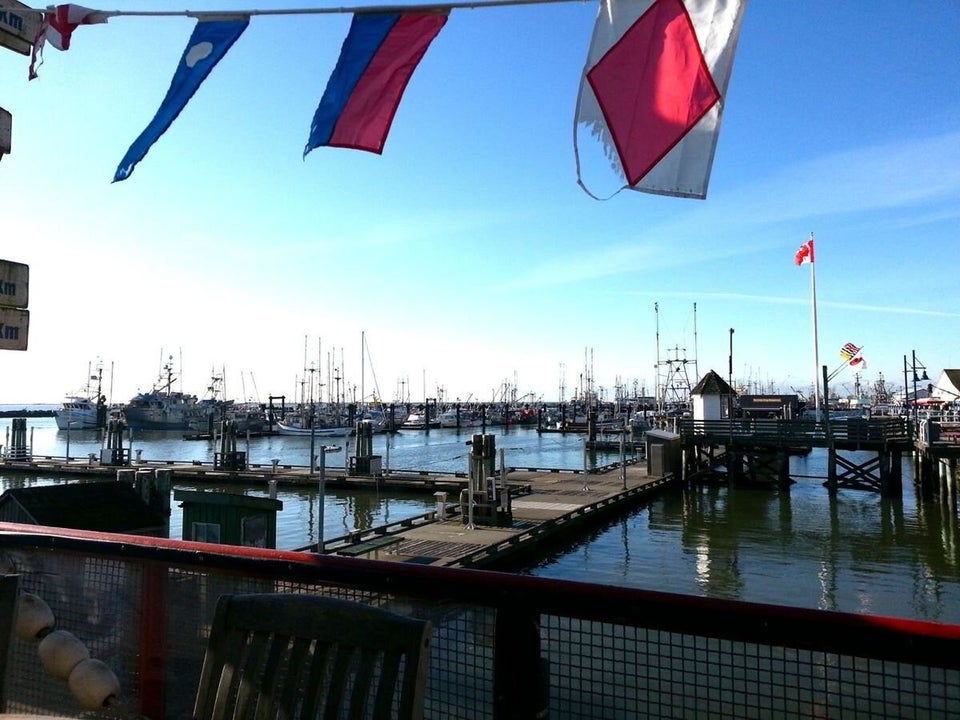 Top 10 Things To Eat In Richmond, B.C.
Without a doubt, this has been my favourite dish in Richmond so far. Why? Because it was tender, buttery, wildly rich in flavour, and I was barely able to contain myself the first time I tried it. I greedily ate most of a portion intended for three, but my friends saw how happy I was and obliged me. This dish alone is worth a visit to Kiriri.
Yes, there's brisket in this and yes, it's fork-tender. Really though, the thing to celebrate is the curry sauce in which that brisket sits. It's coconutty, and creamy, and creamy, and coconutty. It's my ideal. Do NOT forget to order their roti to go with it.
It's a bit ironic my favourite bowl of tan tan noodles (originally Chinese) is from a Japanese izakaya restaurant, but I am not one to argue with flavour. A bowl of tan tan can take varying forms, and Nan Chuu's version has ramen noodles in a spicy peanut sauce topped with braised, shredded pork. It's unreal.
Like tan tan noodles, I've had many versions of xiao long bao (soup dumplings) in Richmond so far, and while most have been very good, Chen's stood out. They have a thin skin, tender filling, and so much broth, eating them is almost a dangerous prospect. Just don't wear expensive pants and a little broth spillage won't matter. Didn't to me, anyways.
When I think of vegan diets, my mind (unfairly) clouds with visions of cold, unappealing food. Fortunately I have 4 Stones Vegetarian restaurant to help change my mind, with vegan options like their fried tofu stew. Fried chunks of tofu are simmered in a rich, hearty, and savoury sauce, making it the perfect winter meal for carnivores, vegetarians, and vegans alike.
With cheeses, charcuterie, and pairings that change regularly (and are often local), this colourful arrangement is perfect for sharing. My favourite combo was the creamy Bleu Benedictin with sweet Steveston honeycomb.
Before you get all "hey, buns aren't a meal!" you need to understand this: if you love any particular food enough, it can ALWAYS be a meal. Lido's pineapple buns are baked fresh throughout the day, and go so quickly even the last few are warm when sold. If you love butter, ask for a slice of it in the middle (warning, it's thick), and if not, just enjoy their golden carb goodness alone.
A note: pineapple buns are named for their crackly-yellow tops, and don't actually have pineapple in them.
The pineapple coconut buns at Pine House Bakery are a combination of pineapple buns and cocktail buns, which have a coconut paste filling inside them. Pretty much any Chinese bakery will have cocktail buns, but they're not created equally; Pine House's version are the perfect combination of soft, buttery bun, and sweet coconut filling with just a hint of salt. I would gladly have a pineapple bun for dinner and pineapple coconut bun for dessert any day of the week.
Richmond is not known for its Indian food — in fact, there are only about half a dozen places serving it — but Tandoori Kona makes some of the best curries I've had in Lower Mainland. I especially love their braised goat curry, and charred, oven-baked naan.
It costs a few bucks more than your average chicken and has to be ordered in advance, but this impressive dish is well worth it. Sticky rice, egg yolks, edamame beans, and chestnuts are mixed in a soy-based sauce and stuffed into a chicken. Then the whole thing is wrapped tightly in lotus leaves, encased in dough, and baked for five hours. It's a package of flavour power, and perfect for a group.
We'll finish with dessert, and a chocolately, creamy one at that. Tres leches is a classic Mexican/South American cake infused with three kinds of milk, and while it's not the most glamorous-looking dessert, it's one of the best. Blue Canoe does a wickedly good chocolate version, and I'd highly recommend trying it, if only for the calcium boost.
** The picture isn't of the cake, because the only picture I have of it is rather sad! The cake had been in my backpack and was beat right up. Instead, I offer a photo of Blue Canoe's view, which is almost as lovely as the cake!