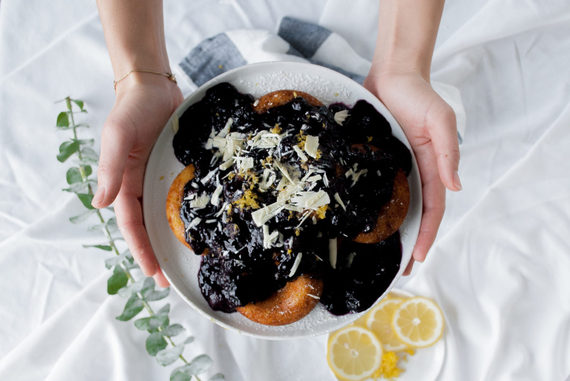 Easter is just around the corner which, for me, always makes it really feel like spring! All of the pastel colors, the memories of Easter egg hunts out in the grass on a sunny spring morning... I love it!
I am super excited about Easter this year because my sister, Kristi and brother-in-law Sean will be here, and of course - the star of the show, my niece Mila. If you've been around the LP community for awhile, you know I have a serious case of Auntie Obsession. I can't help it! She is just so much fun and such a joy to be around. Already with a zest for life and so much energy, I can't wait to see the excitement on her face as she dreams about the magic of the Easter bunny, probably eats one too many chocolates, and splatters dye all over, painting Easter eggs 🙂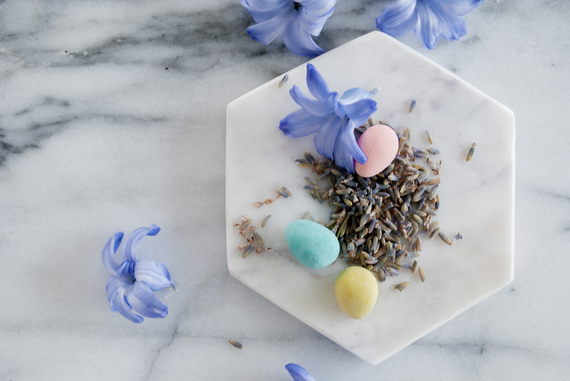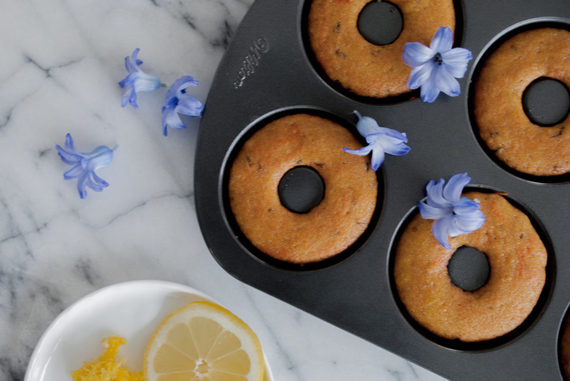 We're going to be up in Kamloops at my parents' house this year and will be doing a big Easter brunch. I wanted to do something a bit different this year so I thought I'd try my hand at some donuts!
They were actually a lot easier than I had imagined and sooo good! (I obviously had to test them out first to make sure they were worthy of a spot at Easter Brunch ;).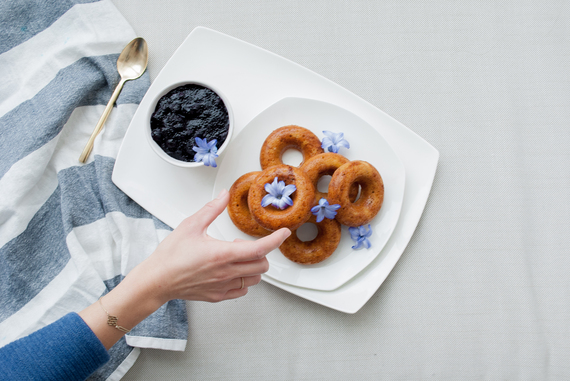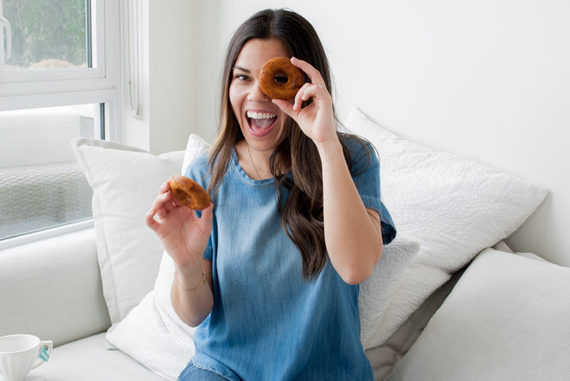 I love the combo of lemon and blueberry so that's what I went for but you could really mix in any flavor you like- a bit of Matcha powder, some cinnamon and nutmeg for a bit of spice, or even some cocoa for a chocolatey treat.
What are you guys up to for Easter this year? Are you more of an Easter dinner or Easter brunch family?
Leave me a comment below and let me know! And as always, if you try this recipe out, I`d love to see it! Tag me @lindsaypleskotrd on Instagram and show me how they turn out!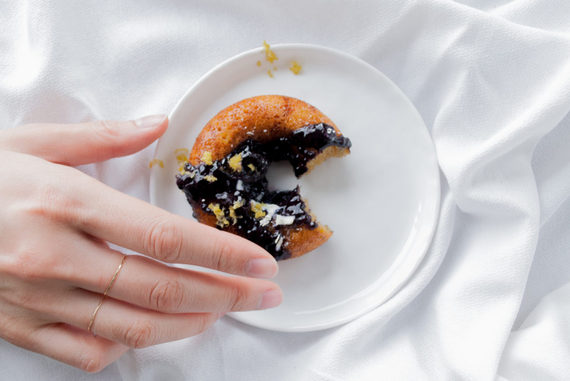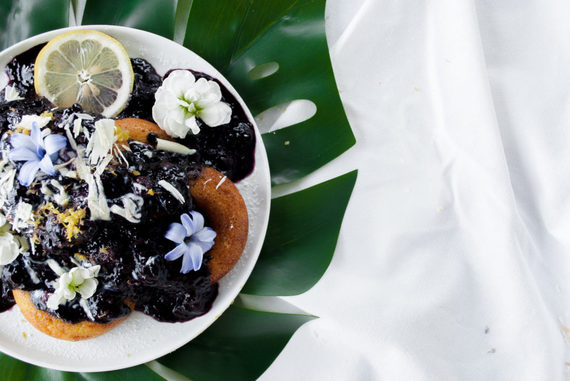 6 Ingredient Lemon Lavender Breakfast Donuts with Blueberry Compote
Makes 6 Donuts
Ingredients
Donuts
-1 cup (100g) almond flour
-2 Tbsp honey
-2 large eggs (100g)
-2 tsp vanilla extract (optional)
-1/4 tsp baking soda
-Zest of 1 lemon
-Pinch of sea salt
-1 tsp lavender * optional
Blueberry Compote
-2 cups frozen blueberries
-1/4 cup water
-1 tsp vanilla (optional)
-1 Tbsp chia seeds to thicken it up
-Pinch of sea salt to bring out the flavor
Additional Optional Toppings
-A dusting or icing sugar
-Shaved white chocolate (quick tip: use a potato peeler for beautiful and easy shavings)
Directions
1. Preheat oven to 300 F
2. Grease your donut pan and set aside.
3. Next, add your blueberries, vanilla and water to a medium pot and bring to a boil over medium-high heat. Once boiling add your chia seeds and reduce to a simmer to allow the liquid to boil off and the sauce to thicken up. Cook for 10-15 minutes, stirring occasionally and mashing the blueberries with the back of a wooden spoon to break them up a bit. You want the sauce to be thick but still runny, if it is more of a jam-like consistency, add a bit more water to thin it out.
4. While the sauce cooks, in a medium mixing bowl, add all of your donut ingredients and mix with a fork until smooth.
5. Pour your mixture into your donut pans, filling only halfway.
6. Bake for 10-15 minutes, checking after 10 minutes to make sure you don't overcook them. When the tops are nice and golden brown and you can insert a toothpick or cake tester that comes out clean you will know they are done!
7. Let your donuts cool before removing them from the pan.
8. Plate them and top with blueberry sauce, a dust of icing sugar and some white chocolate shavings if you're feeling really fancy!
Happy Easter and Happy Eating!
Lindsay
PS- Are you in the Community yet!? Join my new FREE Eat Well Live Well Facebook Community for daily tips, recipes, and motivation. Comment on one of the posts inside to let me know what you want to learn about and I'll be sure to create some awesome content just for you! All you have to do is click on this link and hit the "Join" button. See you inside!
Follow HuffPost Canada Blogs on Facebook