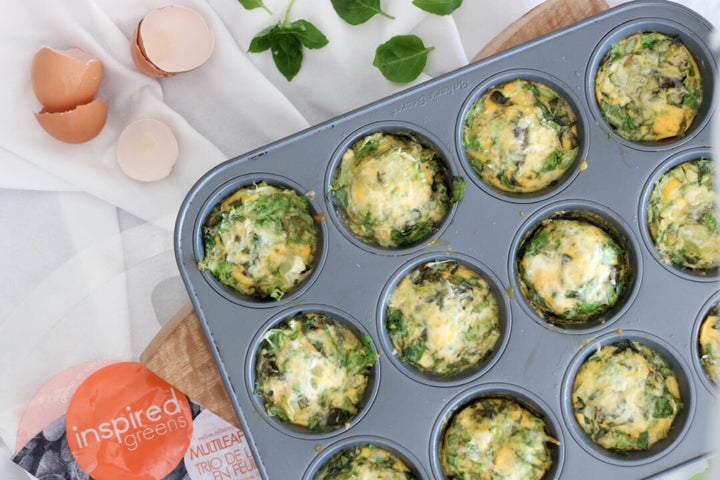 This week I've got another recipe to start your day with some energizing greens that you guys are going to love!
We don't often think of cooking lettuce but these tender colourful leaves are so good in this fritatta recipe! I used different coloured greens for a bit of variety, and it doesn't hurt that they make them look so pretty!
Lettuce is often overlooked for its darker leafy green counterparts like kale and spinach, but it has quite the impressive nutrition profile itself. It contains antioxidant vitamin A for healthy skin and vitamin K for strong teeth and bones, so it's worth considering for more than just your side greens or Caesar salad!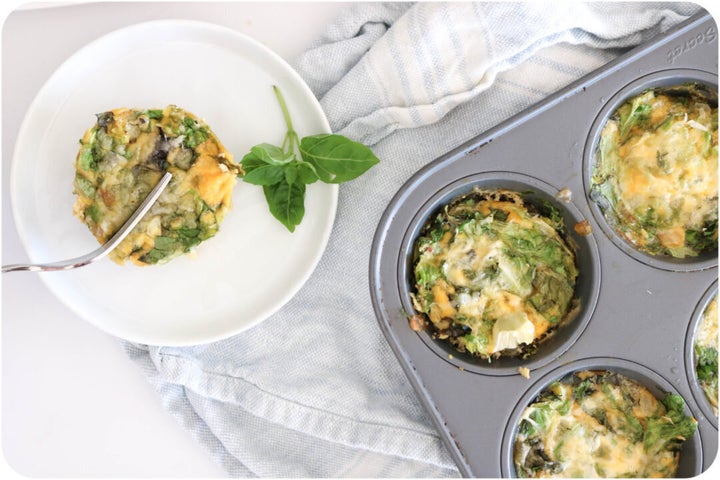 Right now our garden is exploding with the herbs we planted earlier this year so I thought I'd throw some fresh basil into the mix. Fresh herbs are definitely one of my favourite ways to flavour dishes.
And a quick tip, if you've got leftover herbs lying around, chop them and freeze with a bit of olive oil in ice cube trays. You don't have to worry about wasting them and that way they're ready to go for a quick boost of flavour any night of the week!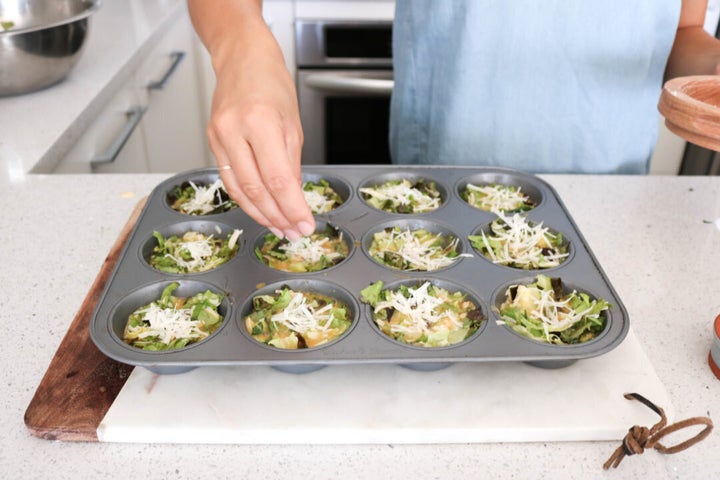 I hope you enjoy these cheese, herby, greens-packed delights! If you've got any tips to help get more greens into your diet, I'd love to hear them in the comments below!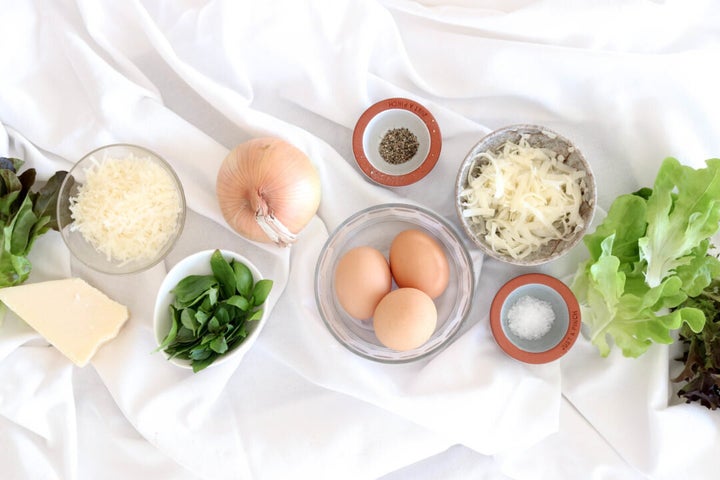 Cheesy Greens Muffin Tin Frittatas
1 tbsp butter
½ cup white onion (about ½ of a small onion), diced
8 extra large eggs (9 if large, 10 if small or medium)
4 cups greens, cut into thin shreds
½ cup fresh basil, chopped into small pieces
½ cup Parmigiano Reggiano + 2 tbsp for sprinkling, grated
½ cup havarti cheese, grated
Coarse salt and freshly-cracked pepper to taste (approx. ⅛ tsp each)
Preheat your oven to 350 degrees Fahrenheit.
Grease your muffin tins with olive oil. Make sure they are greased well, or use parchment paper muffin tin liners to make sure the frittatas don't stick to the pan.
Heat your butter in a small saucepan over medium-high heat, when completely melted and starting to bubble (one-two minutes, watch carefully to make sure it doesn't burn), add your onion. Cook until translucent and starting to brown, five-seven minutes.
In a large mixing bowl, beat your eggs. Add your chopped lettuce, basil and both cheeses, reserving two tablespoons of the Parm to sprinkle on after. Season with salt and pepper and whisk with a fork to combine well. It will look like there is a lot of lettuce, but don't worry, this will shrink down.
Distribute your egg mixture evenly between the muffin tins. Sprinkle the tops with remaining Parmesan cheese.
Add to your preheated oven and bake for 17 minutes. You want your frittatas to be moist but no egg left uncooked. Place in the oven for another two-three minutes if needed until eggs are cooked all the way through.
Remove from the oven and let sit for five-10 minutes. Remove the frittatas from the pan by loosening them with a spatula around the edges (not needed if using parchment paper liners).
Enjoy them fresh out of the oven or reheat them in the microwave or toaster oven for a quick breakfast or snack throughout the week!