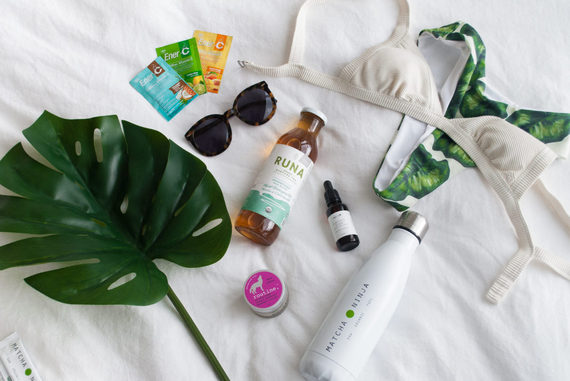 This upcoming weekend is Victoria Day long weekend. For us Canucks it's often the first big camping weekend but this year I'm doing something a bit different. This year I'm spending my Victoria Day in Vegas for a vachelorette party... I know... I'm nervous. It's been awhile since this old gal has stepped foot on the strip but I know that it's going to be a ton of fun! We have an amazing group of girls going and have lots of fun things planned for the bride to be!
As the summer approaches with calendars stacked with camping trips, weddings, beach days and whatever else you've got planned, I thought I'd share my survival kit to help you stay hydrated, energized and fresh no matter what summer brings your way!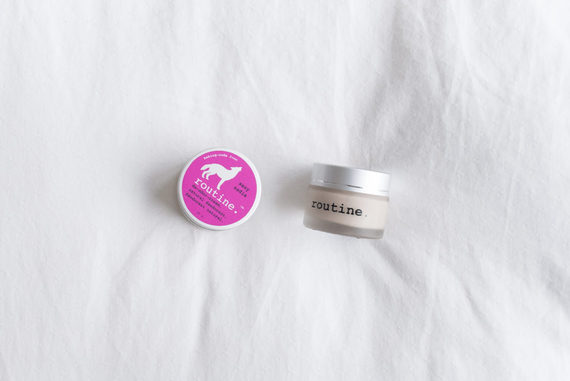 1. Natural Deodorant
I have been wanting to try a natural deoderant for a long time. I had the pleasure of meeting the sisters and founders of Routine a little while back and fell in love with their products (and them!). I've been known to get a little sweaty and I always thought that the natural stuff wouldn't cut it for me but this stuff is the real deal! I love the smell, which is one of the things that has put me off of other brands in the past, and most importantly, it actually keeps me dry and smelling good all day! I love that they are a Canadian company and that they make environmental and human health their top priority. This has quickly become a must in my daily routine and I've stocked up on a couple of the trial sizes to throw in my beach bag for those hot Vegas pool days!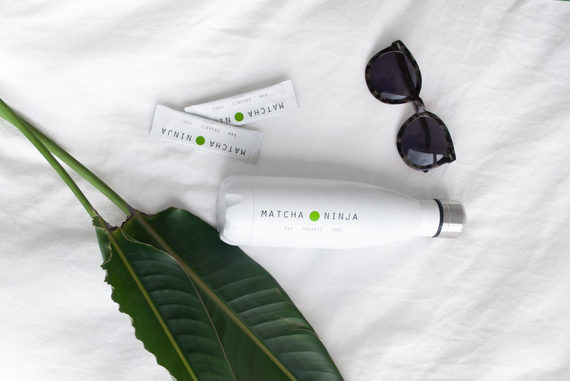 2. Energy Boosters
Gone are the days of chugging energy drinks to pull through all night study sessions. I thought that for me, energy drinks were a thing of the past, but with a jam packed weekend full of festivities a little extra boost definitely won't hurt. I'm not talking about the fluorescent liquids that you might be picturing. These days my energy drink of choice is one that provides a natural boost from caffeine and antioxidants. I love these Runa Clean Energy Drinks. Just good ol' clean caffeine from Guayusa leaves, a tea leaf from the Amazon. I also always keep a couple stick packs of Matcha Ninja in my purse. Because it's a cold brew matcha you don't need hot water, just pour into your water bottle, shake and you're good to go!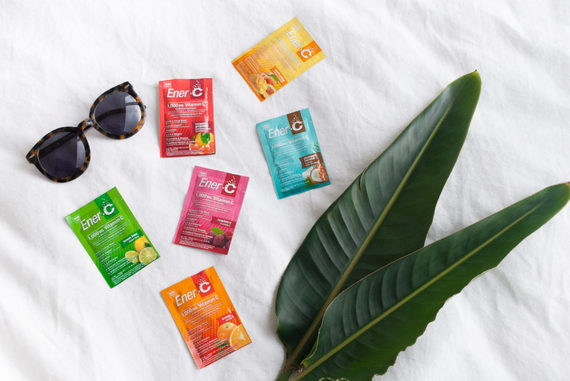 3. Hydration Helpers
When you're out in the sun all day or travelling here and there, it's easy to forget to hydrate. Unfortunately this can also mean headaches, low energy and feeling pretty rough if you're out in the sun all day. A reusable water bottle is a must. I try to take a few sips every time I reach into my purse to grab something and this helps to keep me hydrated throughout the day!
I'm also throwing in a few packs of Ener-C. I like the bit of flavour and carbonation they add to water and the extra electrolytes can help to rehydrate more efficiently. When you're on the go like this, it is also likely that you're not in your regular eating routine so the extra vitamins may come in handy for a bit of a recharge!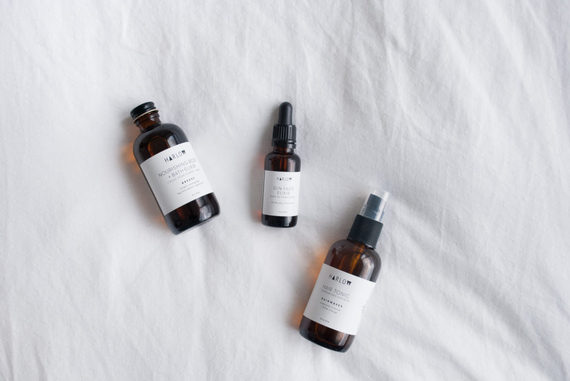 4. Skin Savers
I hang my head in shame when I think back on all the years I didn't wear sunscreen! What was I thinking!? I am now a dedicated sunscreen wearer and include it as part of my morning routine in my moisturizer, and re apply every one to two hours or so when I'm out in the sun.
What we do out of the sun is so important too! I am addicted to skin hydrating oils. My skin is on the oilier side so I used to avoid them like the plague until I learned that using oils can actually help balance your skin out. When your skin is being well hydrated, it doesn't feel the need to produce extra oil to compensate for the dryness. I love Harlow's products, they are natural and organic and all have 12 ingredients or less (reading labels doesn't just apply to food!). My fave is the Sun Face Elixir because it's packed with Vitamin C and antioxidants. I talk about this a lot when it comes to food and our skin is no different! Our skin is our largest organ and what we put on it also absorbs into our body so I like to know what goes into these products I'm lathering on. I also use the Body & Bath Elixir for the rest of my body and love it!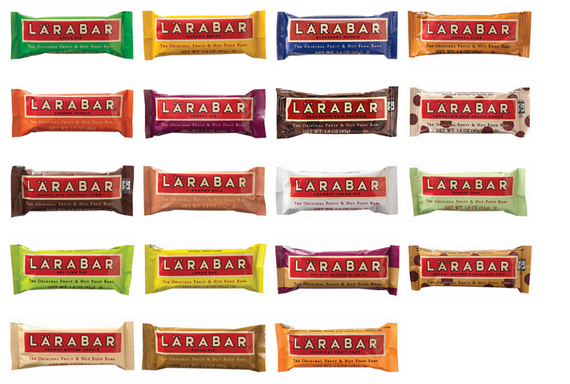 5. Snacks
I get made fun of for this all the time but I truly don't go anywhere without them. Hanger is real, and I am someone who suffers badly. When I get hungry, not only do I really notice it in my energy but I can also get kind of irritable and that's not pleasant for anyone! I know this weekend is gonna be go-go-go and you never know what's going to come up throughout the day so better to be safe than sorry!
Although I like to pack my own snacks from home whenever I can, sometimes you just need something quick and easy in a pinch. My faves are fruit (fresh if possible or dried if you're worried about them getting bumped and bruised), whole food bars (Vega, Kind, Lara are a few of my faves), or individual packs of nuts or trail mix. Find more of my fave Road Trip Snack Picks here.
What are your favorite products or tricks? Please share! I'll need all the help I can get 🙂 Check out my other must have travel companions for smooth flying.
Follow HuffPost Canada Blogs on Facebook