Most dads I know want to be involved in their daughter's lives. They seek to establish a healthy, loving, fulfilling and genuine relationship. These dads know that as she enters the pre-teen years she will change — externally, she will grow taller and her body will become curvier — and she'll also change internally as her hormones fluctuate and her brain reorganizes.
This means her feelings can seem to go up and down on the turn of a dime, and her words can become sharp and truculent as she is learning to think for herself and assert her own opinion. Dads may wonder: what happened to my sweet little girl, and who is this eye-rolling pre-teen with one hand on her hip and sass to match?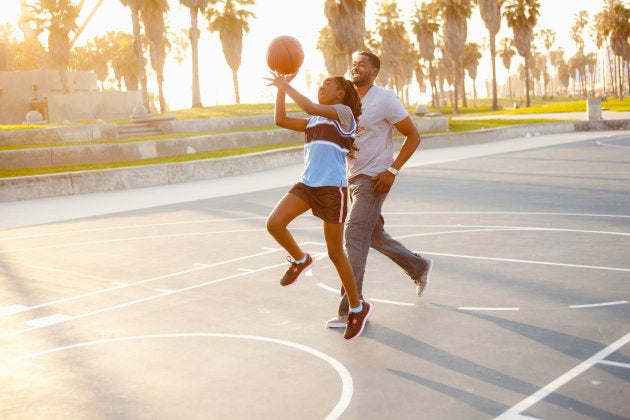 Undoubtedly, This can be an awkward and uncomfortable time — for dads and their daughters. What these dads may not know is the importance of their relationship with their girls, especially in these vulnerable pre-teen years. The more removed dads are, the more vulnerable girls can become. (So, dads, don't check out, be afraid or default to mom — your daughter needs you.)
Dads have the tremendous opportunity to help their daughters defy prevalent stereotypes and encourage independence, bravery, strength and self-worth. As well, dads can provide the healthy attention and affirmation she is longing for and change the trajectory of her life from one who seeks the approval of others to one who doesn't need this stamp at all. Instead, she will define her own self-worth.
If you are not sure where to begin with your pre-teen daughter, consider these ideas and remember: one step at a time. If you are willing to try, you are doing it right!
Girls love dad time and they look forward to it.
Design your relationship
You know her best, even as she changes. Instead of trying to connect with her in the "right way," connect with her in your way. Together, create consistent and predictable routines, rituals and one-on-one daddy-daughter dates that work for both of you. Girls love dad time and they look forward to it.
Activities could include: going for nature walks or hikes, adventure bike rides or kicking around the soccer ball. Not into sports? No problem. Try baking or cooking together, doing puzzles or Lego, building something in the workshop or creating a fort in the living room, or going to music concerts (girls love this).
Focusing on the activity first may promote meaningful, even surprising conversations. Listen and show her you care. Keep the conversion about her, not about you, and be interested and engaged in every aspect of her life.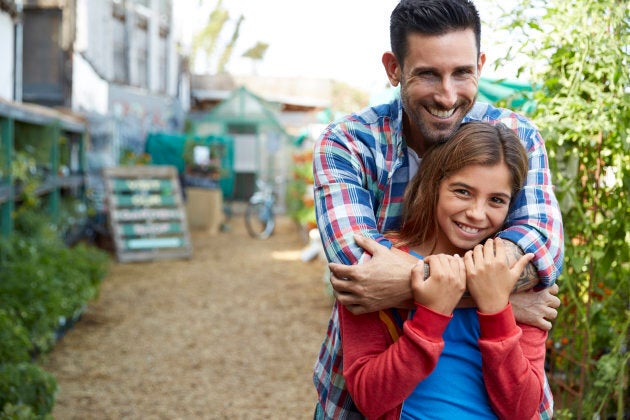 Use your words
Tell her every day, "you are special," "you are valuable," "you are loved," "respect yourself," "care for yourself," "you are beautiful, inside and out," and "do what makes you happy."
This positive messaging will compete with harsh and demanding social media messages telling her how to look and behave. When she's frustrated she's not meeting society's standard of success, beauty and perfectionism, she'll likely remember your powerful words.
There is no greater compliment than a dad who tells his daughter he sees who she is and he loves her exactly as she is, no changes required.
Allow her to be herself
Girls can feel so weird and abnormal in these growing years. See her for who she is, notice her qualities and values, look for emerging personality traits and quirks, and point out the skills and talents she is learning. Affirm what you see.
There is no greater compliment than a dad who tells his daughter he sees who she is and he loves her exactly as she is, no changes required. When she internalizes this message, she is much less likely to change herself to fit in. She'll know that being herself is always better than conformity.
Teach her life skills and learn together
Her brain is open to learning everything, so now is a great time to teach her valuable skills such as how to cook and clean, how to change the oil in the car or even a tire, and how to grocery shop and balance a budget.
At the same time, let her teach you. Chances are sheN's the expert on social media and technology — ask her questions, get her to show you a new app and how to navigate it, or ask her for help on your own device. Teaching you builds her competence and reminds her she does know what she's doing.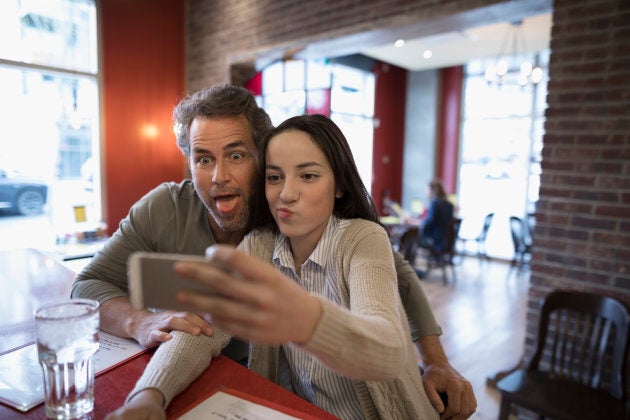 Help her have fun (and put down her smart phone)
Girls learn early on the "importance" of being pretty and perfect, and they focus on how they look and what others think about their appearance. Show her how to shift to something real: having fun. Help her be messy, silly, wild and free. Spend time outside and get muddy, do art with hand painting and get dirty, laugh, sing, dance, twirl, hula hoop and live and love life together. Help her let go of any expectations she may have to look or be a certain way. She doesn't. She may greatly benefit from your permission to let her hair down and focus on fun.
According the Steve Biddulph, author of 10 Things Girls Need Most, "the No. 1 factor that determines the level of confidence a woman carries into her adult life is the relationship that woman had with her father. That he loved spending time with her, listened to her and talked softly and respectfully around her and around her mom."
If that isn't convincing, I don't know what is! Dads, you are so important to your little girls, you can do this — one step at a time!
Lindsay Sealey is the author of Growing Strong Girls: Practical Tools to Cultivate Connection in the Preteen Years now available on Amazon. She is also the founder and CEO of Bold New Girls and lives in Vancouver.