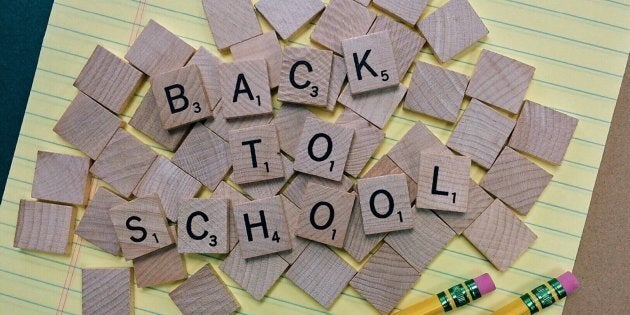 It's that time of year again. You know what I'm talking about — you start hearing Green Day's "Wake Me Up When September Ends" on the radio, back-to-school ads and flyers are in full force, and the city, which just a few days ago felt empty, is starting to return to its former hustle and bustle. It's still August, but you can feel September, almost taste it, even, in your morning coffee. Before long, school will be back in session, the days will get shorter, and the weather will get colder.
We all feel this combination of anxiety, anticipation and excitement, this feeling that I call the "August Alarm."
Every year, when the calendar turns from July to August, I begin to anticipate the inevitable return to shorter days, sweater season, and a school day routine. Are you already starting to miss the burgers, street festivals, picnics, endless ice cream, and grilled corn on the cob? Why does the best, most relaxing, and carefree season have to be so short?
We all feel this combination of anxiety, anticipation and excitement, this feeling that I call the "August Alarm." My August alarm is getting louder and louder as the days race by. Just yesterday I was speaking with a friend, also an educator, and she told me that she already had her first back-to-school nightmare. I didn't have to say anything — the look of commiseration we shared said it all. We can't escape the August Alarm and our kids are feeling it too!
Kids are little detectives. They pick up on our subtle and not-so-subtle emotions — whether we vocalize or not, they can totally read our moods. As parents and educators (both describe me), we try to put a positive spin on going back to school, but how do we actually get our kids to buy in when we are feeling the same way they do? The answer? Find ways to get excited about the new season! It's going to happen whether we want it to or not, and short of leaving your job, pulling your kids out of school, and migrating south with the birds (don't think I haven't considered it), we need to find the positive in the back-to-school season so our kids can too! Here are four great ways to turn off that August Alarm and embrace September's arrival:
Hold a school supplies decorating party! When I was in elementary school, my mom used to pick up plain lunchboxes, pencil cases, and backpacks at Walmart so we could turn them into colourful works of art. I remember feeling such pride on the first day of school, showing off my creations. So dust off that bedazzler! Set up a tye-dye station! Grab some fabric paint and go to town personalizing backpacks, pencil cases, notebooks, and binders. In addition to being a great rainy day activity, your kids will get excited at the prospect of showcasing their new gear! Finish off with cool labels — your kids' teachers will thank you, trust me — and let your kids design them online. Try Oliver's or Mabel's, where there are always back-to-school deals.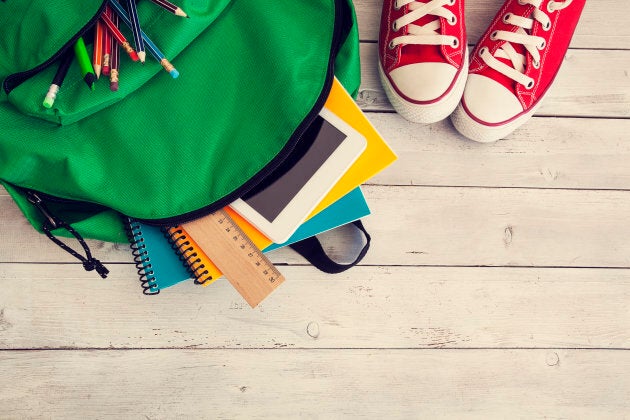 Dress to impress with a clothing exchange! Shopping for a back-to-school wardrobe can be fun, but expensive, so I like to find ways to cut the costs without sacrificing style. Every August, my friends and I organize a kids' clothing exchange. In addition to the girls' night snacks and Pinot Grigio, we all sort through our kids' closets and pull items that are no longer used. We spend the evening trading kids' clothes so that everyone leaves with new great items for back to school. Get your kids excited by bringing them along (think, kids play in the basement, moms play upstairs), or by sending them real-time pics from the exchange and letting them choose what they like.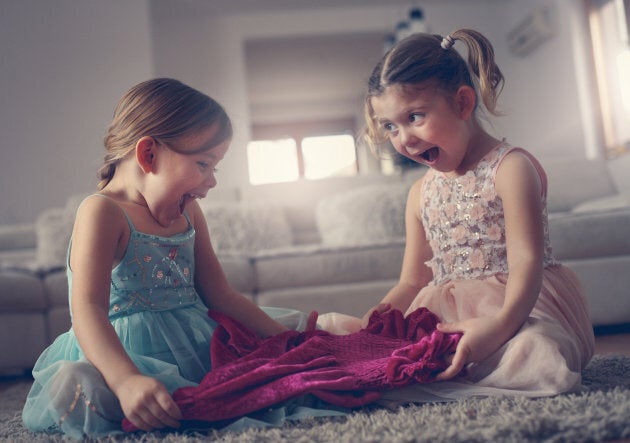 Start planning that winter getaway or staycation - One of my colleagues always knows exactly how many school days there are left until the next break. Running into him in the halls or staff room always makes my day because he has a number to share, and it always makes me feel like I can make it through! Everyone needs something to look forward to. In September, kids look forward to winter break.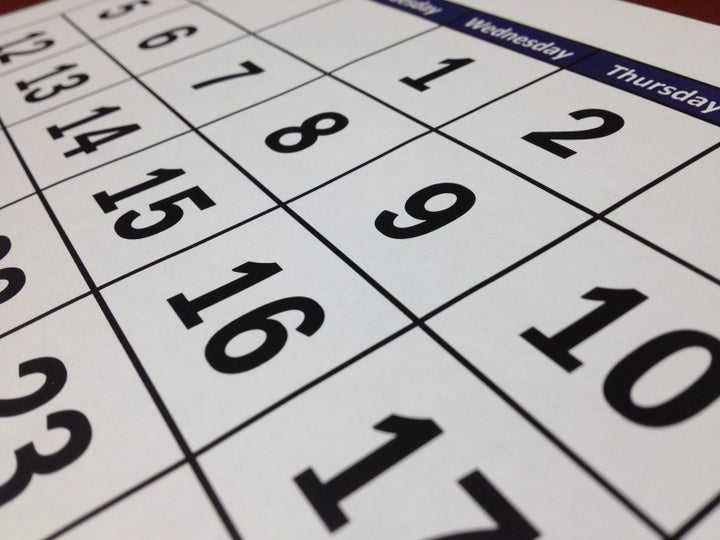 Hold a family brainstorming session — maybe your kids want to learn how to ski or take a trip somewhere warm. If a vacation or getaway isn't in the budget, brainstorm more cost-effective staycation options like scavenger hunts, baking days and evening ice skating. What better way to start off the school year than with a mammoth countdown! Get a large calendar and make a big deal of crossing off the days — your kids will love this (and so will you)!
Create a Labour Day family tradition - Last year, during the first week of school, I had my Grade 6 class write letters to themselves. Instead of writing about their summers (boring), the kids wrote about their feelings, their goals, and their fears. We sealed the envelopes. On the last day of school, I gave each of my students their letter to open, read and reflect on their year's journey.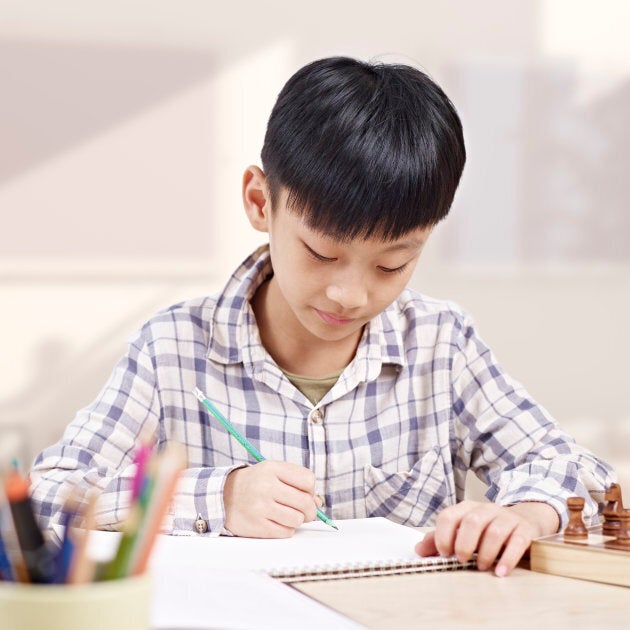 This ritual gave my students a personal and genuine way to recognize their accomplishments as they headed into summer. Rituals are a powerful tool for celebration and reflection. Try easing your family into back-to-school mode with a "goodbye summer" tradition. Get your kids involved! One of my family's favourite traditions is the summer slideshow. Every year, we spend some time over Labour Day weekend creating a video slideshow of our summer memories — let older kids take the lead, choosing and piecing together their favourite pics and summer tunes.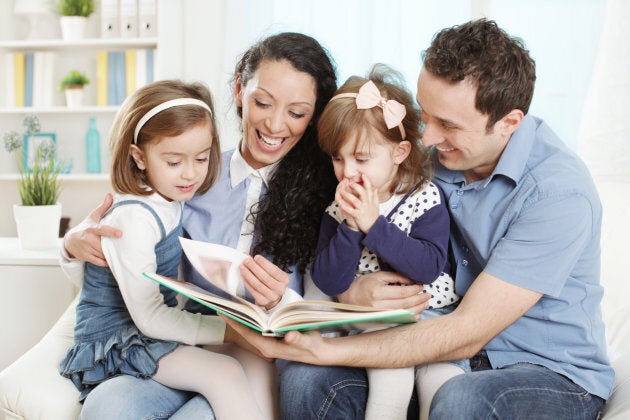 The night before school starts, have a "last supper" of sorts — pick your family's favourite meal/snacks (ours are always sushi and ketchup chips), have a picnic in the living room, and watch your summer slideshow together. In addition to the teamwork, enthusiasm and family time, when your kid's teacher asks them to write/share/draw about their summer, they will have a ton of material!
Even though we all mourn the end of our carefree summer days, there is so much to look forward to in the months ahead. Help your kids get excited for falling leaves, pumpkins, apple picking, and building snow forts by getting excited yourself!