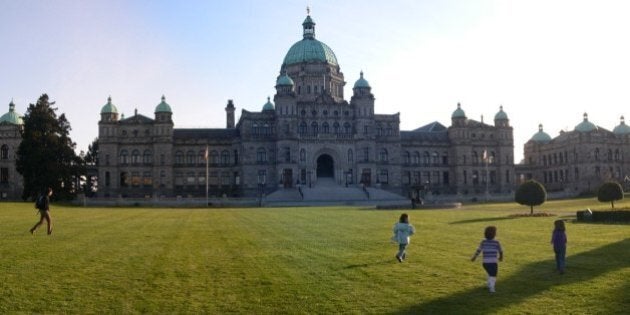 Upon deciding what to buy with a generous gift card I received two years earlier while living in Winnipeg, I purchased two large boxes of thank you cards anticipating one day that I'd leave the province and would have a few parting words to say to those I met along the way. When that fortuitous time came, the one thing I was not expecting was an emotional goodbye to my former life on the prairies.
Who knew uprooting one's world could be so life affirming?
With a wonderful career opportunity taking me and my husband to Victoria, we needed to seek counsel from our most valuable assets -- our immediate family -- for this giant leap of faith to occur. My parents and adult daughter live in Toronto, the in-laws reside in Calgary and our son is in Winnipeg.
We discussed the pros and cons of such a large geographical move. And so with the blessing of our then 22-year-old and 24-year-old, we made the announcement to friends and colleagues of our intentions to defect from Friendly Manitoba.
Once the wheels were in motion to sell our house, I started to reflect on the idea of change and what that would mean for us. I'd have to quit the job that I loved, working in the culturally rich Winnipeg arts community and vacate the life that I set up for myself since moving to Winnipeg from Toronto. While my husband and I would still live in Canada, I had only visited British Columbia a handful of times as a tourist or student and was not sure what to expect.
So when our move date to Victoria drew near last summer, I managed to keep a precision-like focus on what personal possessions needed to be kept, thrown out, given away or shredded. I had to throw out sentimentality and realize that our modest bungalow in the burbs would be downsized to a condo or townhouse in B.C.'s capital city. Winnipeg, as flat as it was and unattractive to some, still had more space than Beautiful British Columbia.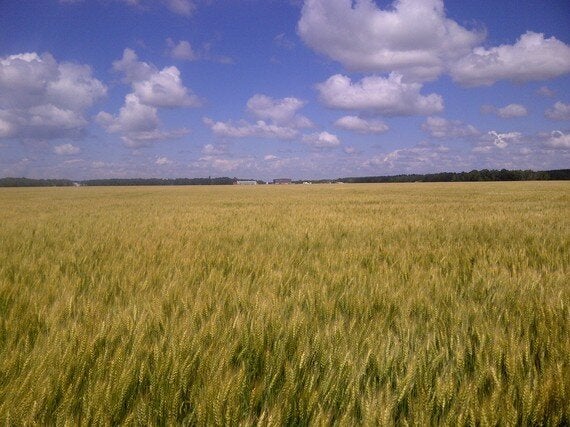 But life lessons come in all sorts of sizes and surprises. For example, four years ago, my then five-year-old American nephew Skyler came to visit his grandparents in Toronto. I flew in with my husband for the weekend and relieved my sister of her parenting duties one afternoon by taking him to my former neighbourhood. We took a subway ride downtown to a large park, petted charismatic dogs and ran around two play structures -- all before lunch. As Skyler walked up to the main road with us, ice cream in hand, he pronounced unsolicited with a thick New Jersey accent: "I love CA-NA-DAAA!" It was a laugh out loud moment for all of us.
By standing on the precipice of this move, I realized how grateful I was to secure four amazing jobs in Winnipeg, form new life-long friends, learn the game of mah-jong, and understand the storied history of my adopted city with all its charms and quirks. I really had some incredible memories to take away with me -- both personally and professionally. After all, that city set the stage for the courtship that solidified my marriage.
As we bid adieu to the moving truck at the end of July and walked through each of the rooms of our house to say a few parting words, it finally hit me that I would never set foot in the home that I loved so much! It was an unexpected heart-wrenching moment and I cried for the life I was leaving behind.
It's been one year now since we landed in what I affectionately call the Land of Plenty and I'm constantly in awe of where we now live. Every day is filled with beauty: the flowers, the sun, the ocean, the nearby mountains and the happy, smiling faces of residents who keep telling me how lucky they are to live here.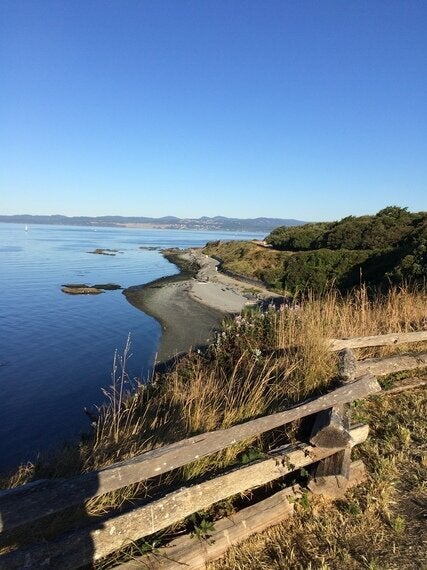 My former life will be a distant memory soon as I reunite with my household belongings, and begin anew with the life and friends that wait for me. But I take joy in the wise words of a five-year-old, knowing my world will unfold as it's meant to be. I've learned a valuable lesson -- home really is where the heart is and where I plant my feet is secondary. "I love CA-NA-DAAA!" And I proudly stand on guard for thee.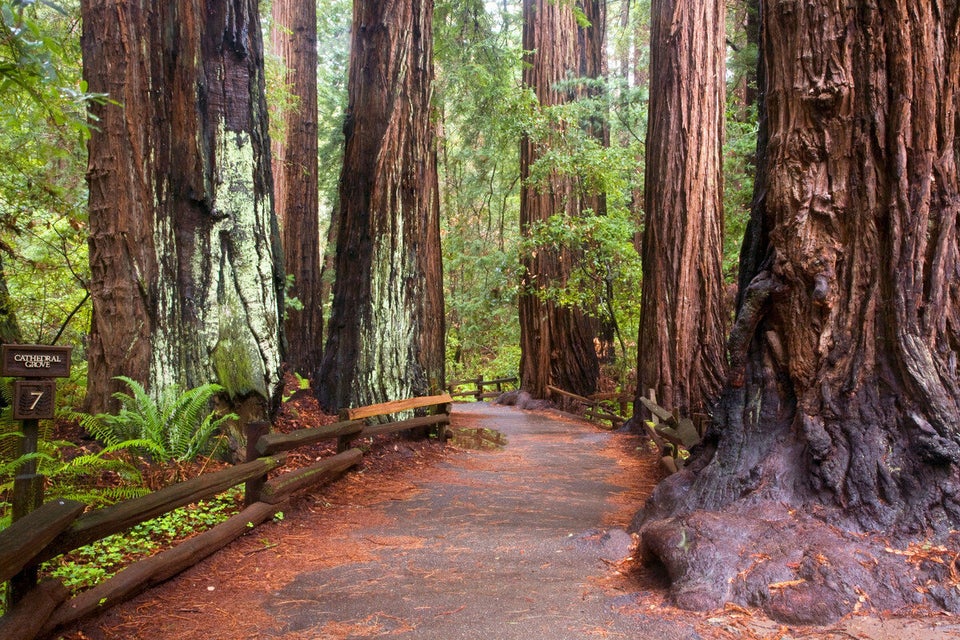 Natural Wonders Of British Columbia