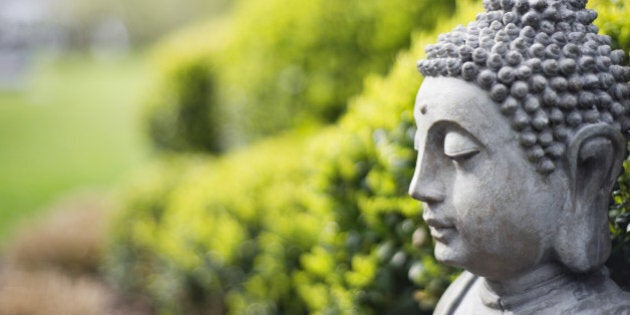 We all need those steady stalwarts in our lives -- the ones that complement us in such a way that once you meet, you quickly realize you can't live without them. After my recent move to Vancouver Island, I was thrown into a vulnerable place of stasis at times. Who do I call to install that interlocking brick in my garden and does anyone know a gardener for my ubiquitous piece of paradise?
My only attempt at gardening was when I was living in the Prairies. I managed to keep alive a flowering plant one summer, and carefully washed it as instructed before bringing it indoors for the winter, only to have a scourge of flying aphids in the house! Evidently, gardening is not a core competency of mine.
As quickly as you can say H-E-L-P, I was introduced to a 20-something-year-old: a perky, pleasant and eager-to-please, up-and-coming green-thumb-in-the-making gardener. "Jasmine" rode her bike to our house and tended to the needs of each planting, tree, flower and the occasional dying shrub.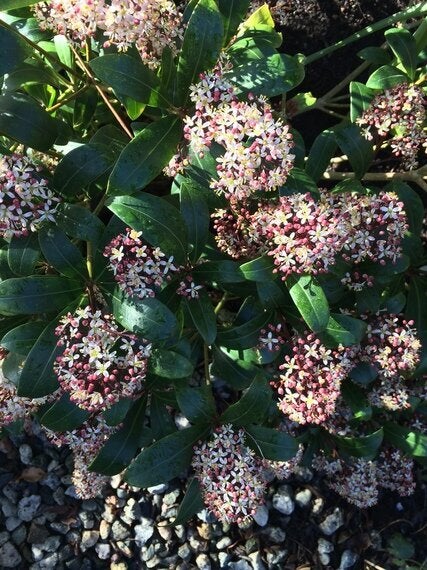 But frustration began to grow along with the ever-present weeds. Neither of us had a car and more often than not I would have to rely on pedal power to talk to a gardening expert. I would hop on the bike, cycle about 45 minutes to the nearest gardening shop and pose my inquiries. They in turn would ask me questions like: "how much sunlight is in that corner of your yard?" that I did not know the answer to. So I would bike home, measure the amount of daylight the next day, and then cycle back so I could offer up the appropriate response.
But this approach was not sustainable. It was exhausting and time consuming.
On a particular Sunday, "Jasmine" arrived late to my house. The previous week I tried to text her but she did not reply. I wanted to review with her the status of my gardening plans and to reschedule our previously arranged meeting. But she showed up on the date that I wanted to change, minus her bike that was stolen, and with a phone no longer in use.
I was running to an appointment however, and promised to return before she left for the day. When I arrived back home, I noticed my beloved camellia shrub had been shorn. Always agreeable, she explained the colourful shrub "spoke to her" in a manner I obviously did not understand and needed to be pruned a certain way. "Jasmine" was after all a Camellia Whisperer of sorts. But such a drastic undertaking now made my highly coveted privacy more visible to interlopers.
One day while visiting in the garden, a friend suggested I hire an organic master gardener that he knows... complete with a truck! "Rose" and I met in mid-July to make each other's acquaintance and we spent an hour meticulously surveying my gardening space. We reviewed the history of each planting, and I communicated my vision of what I wanted to develop with her assistance. When our meeting wrapped up, "Rose" surprised me with the news that she was now going camping and would not be available to start work until early September!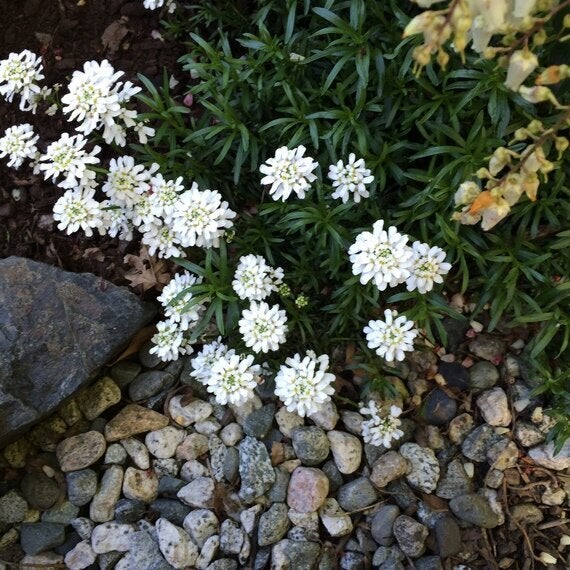 When she returned after Labour Day, the gardening work was to commence the following week and "Rose" would arrive with her assistant.
On the confirmed date, I awoke at 6:00 a.m. to ensure I was set to go for 8:00 a.m. By 8:30 a.m. no one had shown up. Did I misread the email? I called "Rose." She was on her way. Solo. She thought we were to meet at 9 a.m. even though she set up the time. Unfortunately, since weeks had passed, we needed to review the specs of the work again. When our planning discussion was over, I waited with anticipation for her staff to arrive, gardening implements in hand.
But "Rose" advised she had another client appointment and needed to leave immediately. Didn't I just wait two months for this renewed tête-à-tête? Later that afternoon I received a text: "Can't make it back to your place this afternoon. This is a bigger job than initially planned. We have to reschedule."
The following week my in-laws were visiting. I tried to reach "Rose" via email to re-book another date but she did not respond for days. When we finally spoke, I was mentally and emotionally drained. We were almost into fall and all I wanted was to have a garden ready for my out-of-town family to enjoy!
Then a bomb dropped that I was not expecting. "Rose" was breaking up with me! She sensed my annoyance and felt I needed someone else to tend to my gardening needs. Had I been unreasonable? Was I showing signs of impatience? Stunned at first, I accepted her resignation with trepidation. While we did not hang around long enough to take selfies together nor Instagram photos of our collaborative gardening work, it was the quickest dissolution of a union that I ever experienced in my life.
Days later I was still in denial, finding solace in Irma Bombeck's beloved book: If life is a bowl of cherries, what I am doing in the pits? Of course, both gardeners were well-intentioned people I lovingly would like to include in my social media family, but upon reflection, I also wanted to believe I have reasonable expectations of the "experts" in my life.
However, after "Rose" gave me the name of another colleague to call, we parted company.
Presently I am taking comfort in a quote from Broadway star Idina Menzel: "You can't get it all right all the time, but you can try your best. If you've done that, all that's left is to accept your shortcomings and have the courage to try to overcome them."
Months later I'm happy to report that "Violet" and I are working well together in my garden. So much so, that I'm considering the cancellation of the pre-nuptials I wrote up... just in case!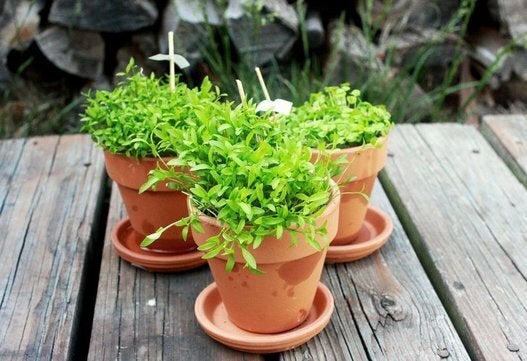 How To Garden Without Space