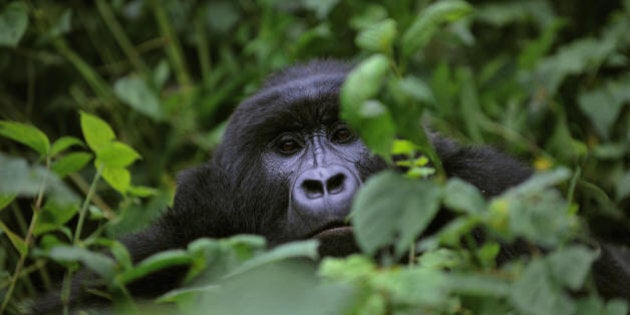 Whether by fate, divine intervention or purposeful design, I believe our respective destinies await each of us. Whether bad or good, from my perspective the conclusion is already written from the moment we let out our first breath. Although not completely fatalistic in my outlook on life, I do believe we can steer the ship to some degree to a favourable outcome if the stars are aligned, the will is there, and passion is the undercurrent - all to make the journey smooth. I simply live my life until I come across the next turn and proceed accordingly.
Twenty-five years ago I began working in the entertainment industry, a career I longed for in my youth. I managed to talk my way into an entry level position at a high profile company based on persistence, luck and a creative white lie. "Oh sure," I confidently stated to the HR person. "I know how to use that Xerox Memory-writer," an emerging typewriter-cum-computer, as I quickly sped to my father's office to read the operating manual cover-to-cover before the interview. I got the job and that was all that mattered to me. That quick thinking taught me the value of firmly believing in yourself, and never letting go until your grip is on the prize.
But something happened on my trajectory to wished-for stardom in show biz. I met my former self, the one I forgot about in university when I wanted to become one of "Leakey's Angels." There was the intrepid Jane Goodall, the incomparable Dian Fossey and that indomitable Canadian, Biruté Galdikas; all of them studying great apes under the tutelage of world-famous paleontologist Louis Leakey. I hoped to see myself somewhere in that continuum of courageous women. But I got distracted in the process of defining my future.
In 1989, at the encouragement of a co-worker, and due to the immensely popular Gorillas in the Mistmovie, I flew to see the gorillas in Zaire. I was a determined 25-year-old; I had never flown solo across the world. It was always intended as a three-week window into adventure and nothing more. I needed to fully experience what lay one-dimensional in my university books.
Once I landed in central Africa, I had an epiphany and fell in love with my surroundings and the wildlife.
Settling back to civilian life proved challenging. My months of writing to non-government organizations and wildlife conservation groups proved unsuccessful in a quest to become part of the landscape that stirred me. Undaunted, I forfeited my career and flew back with a one-way ticket to embrace the destiny that awaited me.
After this subsequent three-month period of travel and exploration, and returning to the city of my birth, I managed to land a plum volunteer position with the local film festival. I was the coordinator in charge of finding evening events for visiting celebrities to attend. But the juxtaposition of my recently vacated life and the current one were difficult to assimilate.
Upon entrance to a film fest party one evening, outfitted in a hand painted drawing of super villain, The Joker, on the back of my jacket, I was introduced to Tim Burton, one of the hottest film directors at the time who had just released the movie Batman. While hoping to be engaged in a conversation about my jean jacket, if not my latest sojourn, which included saving wild elephants from extinction while dodging bullets from pro-democracy rallies, Mr. Burton and Company only inquired as to the origin of my tan. It was an immensely disappointing and superficial moment but a page-turner as life-defining moments go.
So I sought refuge in writing a synopsis of what I envisioned to be a three-part story of my life-altering experience on the front lines of wildlife conservation. And then enrolled in school to fight the good fight of saving our planet, and ended up with a newly minted graduate degree in my field of interest.
When another fork in the road beckoned me back to my marketing career aspirations, I became preoccupied again with the spotlight and glare of my adolescent dreams. Now more than two decades later, I reflect on a very rewarding career in an industry that has given me much joy and success played out on a different battlefield.
But I have not forgotten the life-changing experience in Africa or the two-page outline describing it from 25 years ago. I have just been waiting for the courage to write it out as a creative exercise in self-reflection.
I try not to regret the choices I make. I am blessed to hold dear many diverse interests and passions. On the cusp of retirement, the tell-tale signs of aging have come to remind me of life's eventual end and the unfinished business of my hopes and imaginings.
I attended a theatrical production a few years ago; a poignant line of dialogue attributed to philosopher Joseph Campbell stuck with me and the profound quote re-framed my life: "We must be willing to get rid of the life we've planned so as to have the life that is waiting for us. The old skin has to be shed before the new one can come."
My Leo horoscope for this year says I have spent enough time thinking and planning and now is the time to actually create something that comes naturally to me. Apparently I have until August 11 to get serious and get started or I will have to live with those gut-retching feelings of "if only" and "what if?"
I am now ready for my close-up; my seminal moment of truth. The stories of our interconnected lives are as abundant as the plains of the Serengeti are timeless. I lived a dream about Africa. And that is certainly worth writing home about.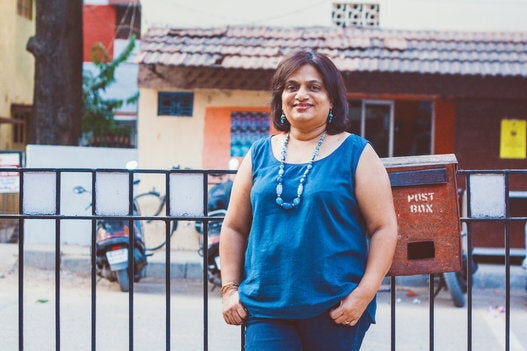 11 Women Who Made A Difference Using Social Media