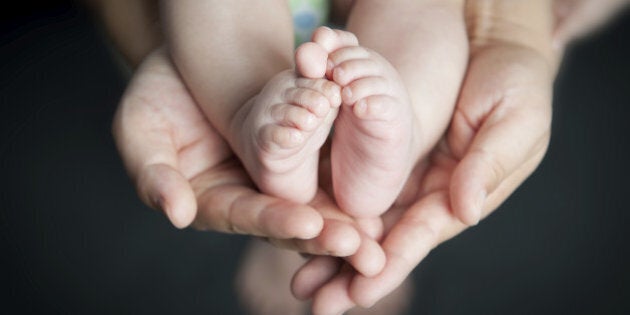 Dr. Seuss said it best: "Don't cry because it's over, smile because it happened."
My brother and his wife were trying to have a baby for the last seven years. With their hard earned savings, they set their sights on pursuing countless fertility treatments. Hanging on to a promise from one clinic that results were "guaranteed," they drove many long hours with remarkable sangfroid to receive treatments.
But both physical and emotional pain was served up in abundance for my sister-in-law as she endured multiple miscarriages. I was amazed at her fortitude and determination to have a family. With each setback, she would wait for the scars to heal and begin treatments anew with a resolve I had never seen in her before.
Dr. Bill Cavers, past President of Doctors of B.C., believes that: "Medicine is no longer a one-way conversation. Patients want to get involved, they need to get involved, they deserve to get involved. Today patients are far more educated about their own conditions, they are far more empowered, and they have access to far more information. They're demanding to be full partners in their care, and they should be."
When it was confirmed that my sister-in-law could not carry to full term, they pursued a remedy to achieve their baby dreams. With the help of a gestational surrogate, they signed a contract that gave them new hope and a renewed purpose.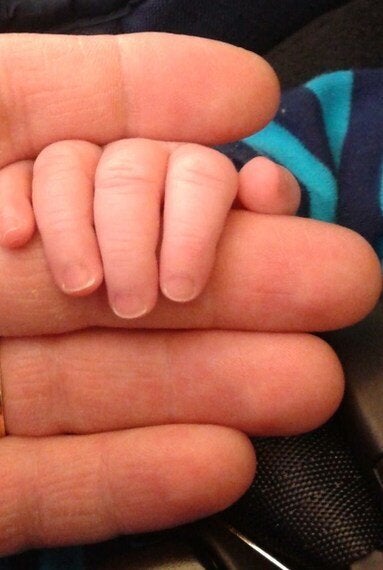 According to Statistics Canada, in 2006 the gap widened a bit between households comprised of couples without children (29%) and couples with children (28.5%). Ever since 1978 when Louise Brown was born in the U.K., the world's first test tube baby, the possibilities for conception are now abundant. While some couples desire to have no children by choice, others are getting creative in their approach to having a family.
Take Frank Nelson and BJ Barone for example -- a same-sex couple in Toronto whose emotional embrace of their new baby via surrogate went viral. However, with sisterly love, I assured my sibling there too is joy in being childless, should the Fertility Gods not shine down upon them with the same warm embrace.
In a Huffington Post blog about the childless life, the CDC reports that of the 19% of women who remain childless between the ages of 40 and 44, half are childfree by choice. The remaining population are unable to have children by biology and by circumstance (i.e. some late-age biological infertility is a result of not finding a partner until one's fertility is compromised by age). And much has been written by women about being childless by choice.
But that is not the backdrop for this story.
My brother and his wife moved full steam ahead with their baby plans, and a close bond formed with the gestational surrogate after many visits to the doctor and ultrasound technician. I have read about celebrities choosing this path for a multitude of reasons. Actresses Nicole Kidman and Sarah Jessica Parker both carried children of their own; however for subsequent births they invited a stranger into their lives in order to expand their family. But I never knew anyone personally pursuing this path.
After hearing my brother talk about his long journey to hoped-for fatherhood, he reminded me of the letter he wrote from camp. He told our family he missed us all very much, that he was having a great time and then signed his short note with "love and inaffection." These childhood moments are priceless, and we thank our mothers for reminding us about our years of innocence. But I've rarely seen the emotional side of my brother. Perhaps we ridiculed him too much about the letter, I think.
But my little brother does have a sense of humour with his six rules for the unofficial fertility club:
Never blame yourself or your partner for the situation. Instead, learn to accept it and move forward.
#2. Leave your dignity at the door
You'll have to do things you never imagined, so it's best to have a sense of humour.
#3. Whatever you have budgeted for treatment, it's not enough!
Better to have a list of expenses so, years later, you can laugh at how much money you spent.
If the clinic isn't pursuing the kind of treatment you prefer, push for what you want, or go somewhere else for help.
One's focused determination can sometimes overtake the harsh reality set before you.
They will help save your sanity and your life.
When the due date approached, we waited with breathless anticipation. Then the text message came: "The baby is doing fine and weighs 7 lbs 13 ozs." I imagined the delivery room and this union of three all fused together in their collective efforts to bring life into this world.
Shortly after the birth, while sitting in a car and looking at my emails, I unexpectedly let out a cry. My startled husband asked if I was okay. "Yes," I blurted through tears. "My brother just wrote the most beautiful birth announcement." The floodgates opened and I was awash in a torrent of emotion. His silence was over; the longing for fatherhood finally fulfilled.
As if a meteorite hit the ground after entering Earth's atmosphere, we all let out a collective sigh of relief from the sudden impact; showered praise on the gestational surrogate for her selflessness; and expressed unbridled joy at the happiness we all shared.
I knew the years of waiting were worth it when I received a succinct text from the proud dad. "How are you doing?" I asked. "I'm crying more than the baby," he replied.
Once the paperwork proclaimed the infant as their son, my brother was no longer crying tears of joy, but smiling from ear to ear. Dr. Seuss definitely knew of what he spoke of. My little nephew, Oh, the Places You'll Go!
Oh, the love and affection you will know.
Follow HuffPost Canada Blogs on Facebook