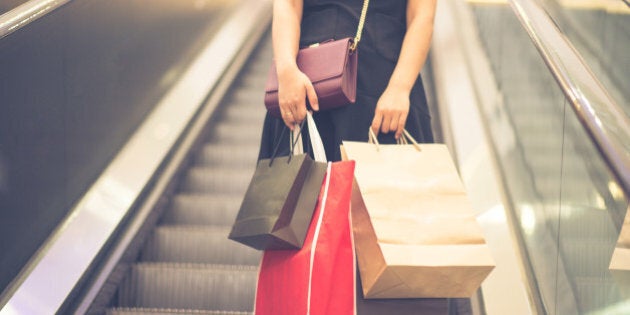 Today I was on a mission. I was determined to start trying on dresses. My sons Bar Mitzvah is being celebrated in May and although it's not really about me -- it kinda is, and I want to look FABULOUS for the big day!
With money in my pocket and gas in my car, my BFF Liz and I made an impromptu journey to downtown Montreal.
Shopping is usually an exciting experience for me. Even though I'm not a skinny-minny, I take a LOT of pride in my appearance -- some (like my husband) may even think I'm high maintenance. But I own it.
I have also always been very vocal about my non-weight issues. For the most part I like my body. Of course if I had a magic wand there are a area few minor things I might change. But overall I am definitely someone who is confident in her own skin.
I eat healthy, work out and jump on the bandwagon of different health trends. I accepted, many years ago, that I will never be a size six. And I'm really OK with that. I swear!
But today's mission felt different. Starting out my confidence was wobbly. From my first interaction with a sales associate, something was off. For some reason, I had a lot of anxiety centering around dress shopping.
I knew I wanted to wear something special. Even sexy, to show off my great boobs and long legs. I really love fashion and was hoping to find something, or at least get some ideas. But today I was not off to a very good start.
In and out of every store we went, and with each step I began to feel less and less motivated. I wanted to stop shopping.
I felt so limited because I soon realized that when I started my search for the perfect dress, there was no inspiration, no larger models modeling gorgeous dresses and, even more disappointing, most stores don't even carry larges sizes, even though the average Canadian woman wears a size 12 to 14.
Everyone wants to feel beautiful -- regardless of their size or shape. And today, unfortunately I didn't.
"Any cocktail dresses in a size 14 to 16?"
To my utter disappointment and shock the sales associates had absolutely had nothing to show me, dismissing me with great apathy and judgement. I was even told by one sales associate that her store rarely gets any sizes above a size 10. How ridiculous! Can't large women be fashionable?
And just when I was about to throw in the towel, I met Hugo.
Hugo is soft spoken, gentle sales associate at a boutique on De la Montagne. Upon entering the store, he greeted us with a warm hello and a sense of passion and excitement that I had not seen all day.
He seemed truly inspired and was on a mission to find me the perfect dress. He didn't seem at all fazed by my size. He actually told me that the store's dresses are meant to flatter all body types -- which is pretty unique.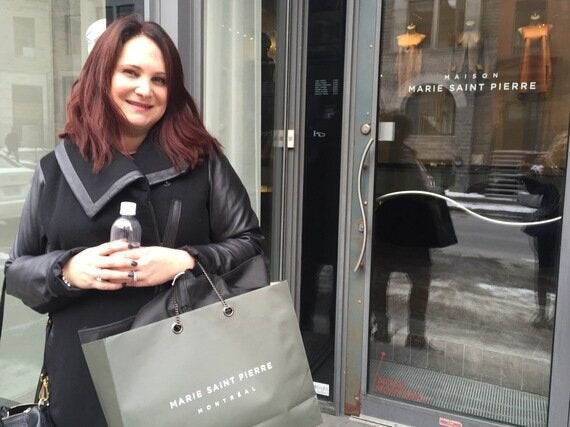 "Take that one off" and "I have something else to show you" were all part of Hugo's master plan to find me the perfect dress that would showcase me. The store carried so many styles -- baggy dresses, streamlined dresses and everything in between. I was staring to feel so positive.
He was determined, and his determination was starting to rub off on me. My mood picked up and I was feeling more myself.
And then we found it. It was truly perfect! I finally found a beautiful, sophisticated, fashionable dress (in my size) that I loved. I couldn't be happier.
There should be Hugos in every store. Sales associates should be sensitive to the fact that women come in all shapes and sizes. And just because you're a size 14 or a size zero doesn't merit judgment or a once over. Sales associate just need to learn a proper bedside manner and help make their patrons feel good.
This is dedicated to all the Hugos out there. Thank you for reminding me today that my curves are hot and fabulous despite today's vulnerability and discouragement. I really benefited from your positive attitude, kindness and understanding.
And to all you BEAUTIES, despite your body shape or size: Love who you are. Embrace your imperfections. Believe in yourself and walk with your head held high because as Coco Chanel once said, "beauty begins the moment you decide to be yourself."
Follow HuffPost Canada Blogs on Facebook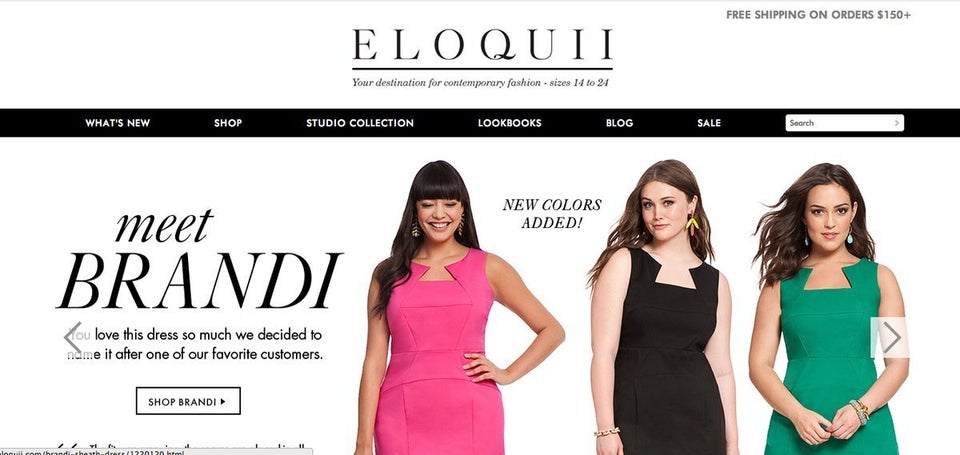 24 Best Online Shopping Sources For Plus-Size Clothing