lisa jackson
The jig is up! After exploring Norfolk County, I'm sharing four of the best kept (and delicious!) secrets about the culinary scene in Ontario's Southwest. But go quickly: once the hipsters find out, tourists seeking a gastronomic retreat will flood this region.
A Feast of Farm Fresh Fare
In Ontario's Southwest, chefs and food providers embrace "farm to fork" philosophies, creating dishes from fresh fare growing in the surrounding farm fields.
"Norfolk has amazing crops," says chef Ryan Rivard. "Norfolk ingredients appear on plates in Toronto restaurants. But we have everything right here -- the food culture is on an upward swing."
Farm to fork is the crux of his restaurant, The Combine. After a stint in Banff, Rivard returned to his hometown, seeking a new venue to serve "honest, authentic food." The Combine opened two years later, in a heritage home in Simcoe.
"We're not opening freezer bags here," he says. "We make everything from scratch, and grow what we can."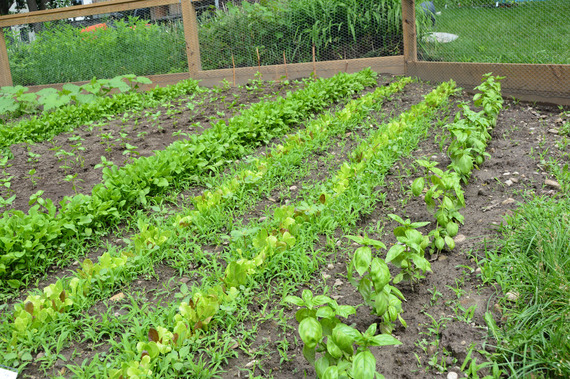 The menu is influenced by local farm fare, as well as Rivard's childhood memories in Simcoe ("I make an all-beef corn dog, inspired by the Simcoe Fair"). Most dishes use ingredients freshly picked from the eatery's onsite garden.
"There's a dish where I braise purple mustard," says Rivard, holding up a plant (below). "It tastes naturally like dijon mustard."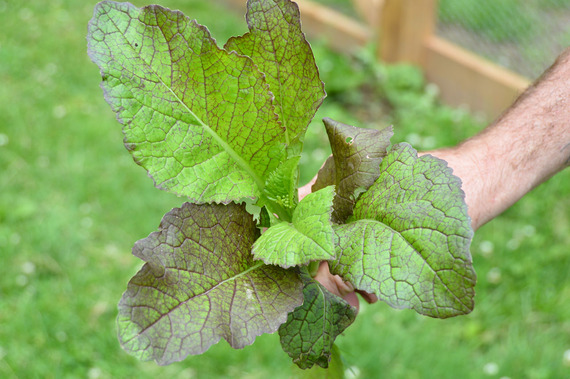 I munch on a leaf, savouring the vinegary aftertaste. Tonight's wood-fired oven pizzas will feature this tangy plant. Meanwhile, Chef Rivard points out other plants and herbs - pattypan squash, zucchini, arugula, basil -- and talks affectionately about each one.
"I have high hopes for my Caribbean Melon," says Rivard. "I want to make a meringue with them."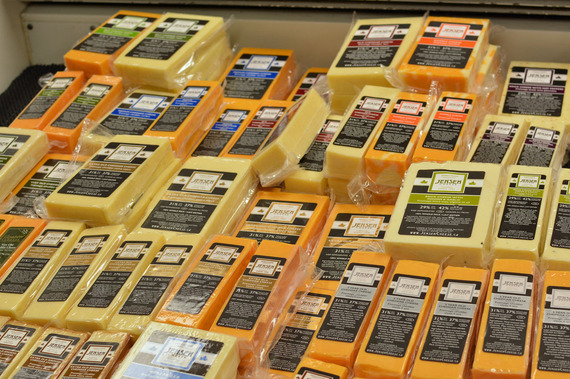 If you really want to indulge, go for The Combine's Chef Table on Friday or Saturday night. Or continue the smorgasbord at nearby Jensen's Cheese, a third-generation fromagerie with delectable artisan cheddars. Down the street, the Blue Elephant Craft Brew House & Pub sprinkles Jensen's mozzarella on their pizzas -- legendary for their dough baked from the leftover grains used to brew beer. But wherever you go in Norfolk County, there's a feast of farm fresh fare.
It's the Strawberry Capital of Ontario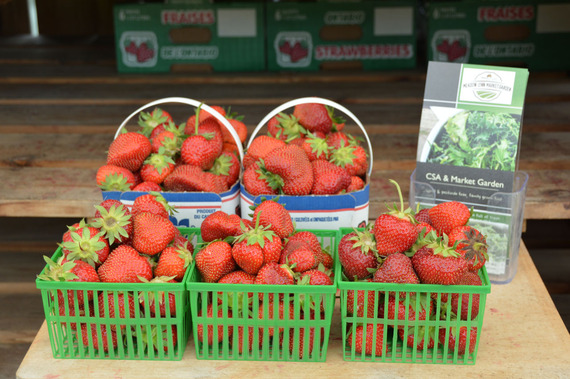 Ontario's Southwest is one of the best places in the province to grow strawberries, yielding endless roadside stands selling baskets of berries. The strawberry also plays a starring role on Norfolk's menus, and in a Strawberry Lager at The Blue Elephant.
If you're hiking or biking the Lynn Valley Trail, get off the path at Decou Road and walk five minutes to Meadow Lynn Farms. This farm grows twelve varieties of strawberry and you can even pick your own bucket o' berries. For something special, stay for "Walk the Crop" - a guided tour through the patch, learning about berry-growing and cooking with strawberries, followed by a berry tasting.
The Craft Beer Scene is Incredible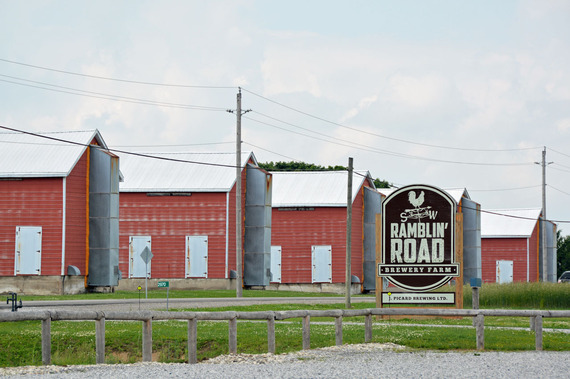 From homegrown hops to fruity flavours, Ontario's Southwest is gaining a name for craft beer. Microbreweries are thinking outside the bottle and brewing with local crops, creating some unique craft beers -- like Ramblin' Road's potato beer.
"I'm always thinking about how to make products from the farm," says John Picard, owner of Ramblin' Road Brewery Farm. "This was a good way to create synergy between potatoes and beer."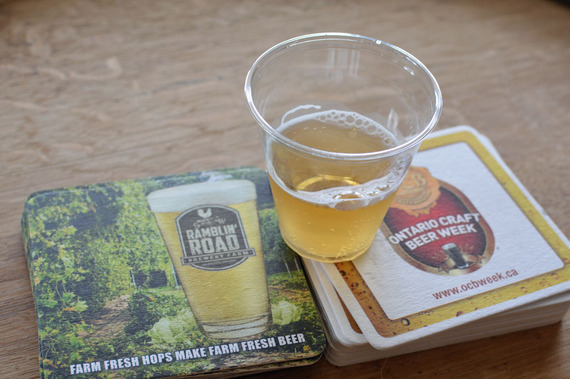 Raised on a corn farm, Picard opened the first brewery farm in the region. Now, beer lovers traipse through his hops fields and try brews like the Dakota Pearl Potato Ale. For this recipe, potatoes are sliced and washed in the pre-brew. Then, a secondary mash is prepped and blended to create the potato laden beer. It yields a light ale with earthy tones and a sweet aftertaste -- ideal as a summer drink or seafood pairings.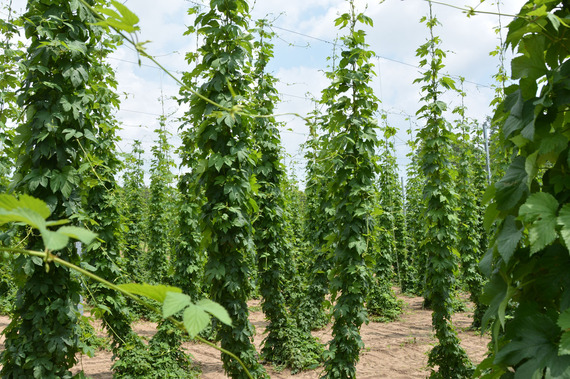 The Blue Elephant has also created a popular Strawberry Lager; but it's only one of many concoctions from this tiny micro-brewery.
"Last fall, I made a sweet potato and pumpkin ale," says James Grant, Blue Elephant's Brewmaster. "And the baked apple beer was absolutely delicious."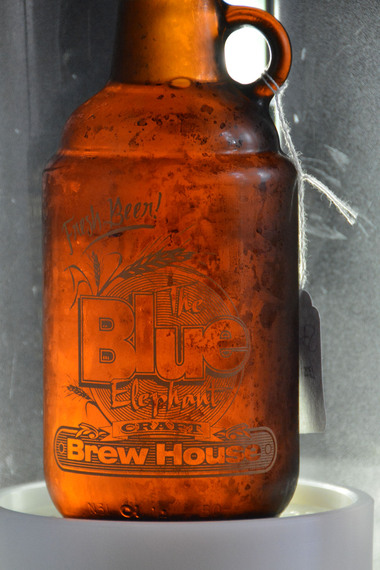 The microbreweries of Ontario's Southwest are humble, but mighty: brewing seasonal recipes, supplying beer in reusable growlers, and shrugging at expansion into the LCBO. Such a move would, after all, contradict the concept of a microbrewery. Like bread, craft beer is meant to be brewed in small batches and consumed within a day or two. So if you want to try these unique craft beers, your best bet is to visit Ontario's Southwest and order a pint.
Go to Brew Camp at the Blue Elephant Craft Brew House & Pub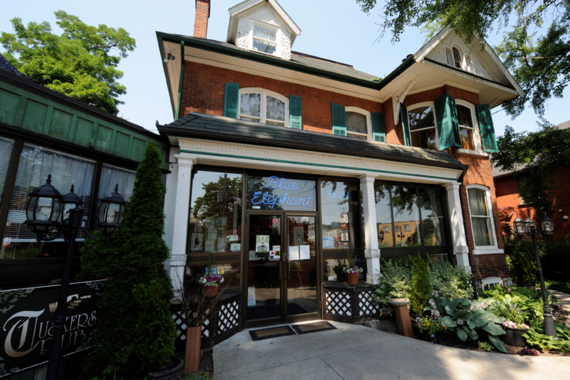 Once a month, two beer lovers cram into the Blue Elephant's tiny brewery with brewmaster James Grant. Together, they create their own specialty brew, which is put on tap and sold to customers.
"Most people who enroll are beer geeks," says owner Heather Pond Manorome. "The brewery is so small, it's partly why we can offer the camp."
The workshop costs $200 and starts with a one-on-one with Grant to discuss the vision. What type of beer: a lager, ale, porter, or a flavour-infused product? Are any local ingredients to be used, such as Riesling grape skins, apples, strawberries, sour cherries? What's the name of the brew? Afterwards, Grant starts to develop the recipe.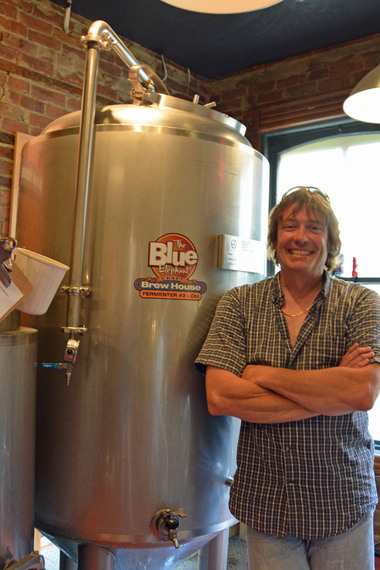 "There really are no rules," says Grant (above), tossing a frozen block of strawberries into the brew. "It's a chance to get your hands dirty and make your own brew."
He tells me to watch my step, as a stream of beer flows under my feet, within an open pipeline. The last thing I want to do is contaminate the masterpiece, so I step away.
Part of brew camp also involves learning the terminology and the science behind ale-making. By the end, you can brag about being a Badass Brewmaker -- with the recipe to prove it.
Hungry? Enter to win a four-day foodie escape to experience the culinary offerings of Ontario's Southwest. To learn more about the area's culinary offerings, visit oswculinary.com.
ALSO ON HUFFPOST: