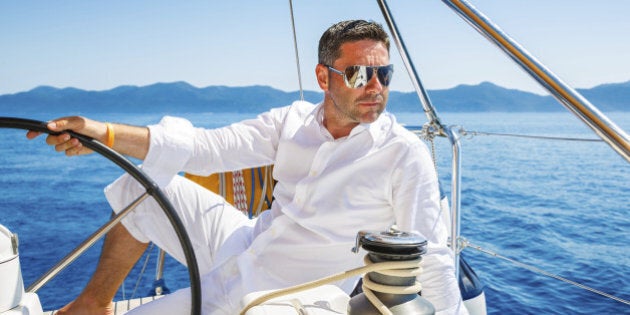 The days are getting shorter and the nights are getting colder but there are still a few weeks of summer left and for those of us who like to be on the water, at least another month of summer boating. I've been on boats since before I could walk. From sailing on the Sunshine Coast of B.C. to power boating on the Muskoka Lakes, it has always been one of my favourite parts of being outside and enjoying nature during the summer months. However in addition to the rules of the water, boating etiquette must also be observed.
For the driver (a.k.a. Boat Hosts)
On the average day on the lake at our family cottage you'll see swimmers, paddle boarders, sailors and boaters. Each of these users is looking for something different from the water and as a boater, who clearly travels at the fastest speed, it's up to us to be the most aware of our speed. If travelling in areas that are being densely used, be sure to slow right down, even if there are no slow speed signs posted, and absolutely if you are anywhere close to shore so you can react quickly to slower and non-motorized vessels.
If you've ever been in a little boat that has been passed at close distance by a huge wakeboarding boat or Donzi you'll know what I'm talking about. A boat with big wake can literally swamp a smaller vessel in a matter of seconds, not to mention the damage that kind of wake can do to boats that are moored. I've literally seen a big wake launch moored boats right onto the dock -- it's not a pretty sight. Make sure you adjust both your speed and trim to keep your wake at the appropriate level -- even a slow boat trimmed incorrectly can generate serious swells.
3. Make your Boat Guests Feel Welcome
As boat host you must make your boat passengers feel as welcome as you would if you were inviting them into your home. Depending on the kind of vessel you should make sure you've made your guests aware of the features they might need, especially if there is a head on board (that's a WC for all you landlubbers). Also, ensure that you have life jackets and any necessary safety equipment for everyone on board. Finally, a good rule of thumb is also to have anti-nausea meds on board, too, just in case you have a passenger who hasn't quite got their sea legs.
There should be no debate for pleasure crafts, when you board a boat your shoes come off. Some boaters will have little baskets for you so that you can throw your shoes in as you enter to keep the boat looking its best all season. You'll notice many boats have white upholstery... there's just no way to keep it that way wearing your regular footwear on board. Some boaters also have deck shoes; Sperry is my own go-to if I feel the need for footwear. Exceptions do exist for boats like water taxis, fishing boats or workboats, but otherwise you should expect that your dirty kicks come off as you get on. Your boat host may ultimately invite you to keep your shoes on but if you do be mindful of where you step and that your shoes are at least reasonably clean before you hop on.
2. Treat their Boat like their Home
Boats are like a second home and in some cases a primary residence during the summer months and boat guests should be mindful of that. If you are spending time on a boat think about it like a cross between a road trip and a dinner party. Hostess gifts can be a lovely idea depending on the length of your visit and if it's a shorter visit like a day cruising on the lake you may offer to chip in for a tank of gas particularly if your host has taken you tubing or waterskiing for a few hours. They may decline your offer but I'm confident they will appreciate the gesture.
No matter where you're boating this summer, the golden rule of boating etiquette is to treat others the way that you would like to be treated.
Follow HuffPost Canada Blogs on Facebook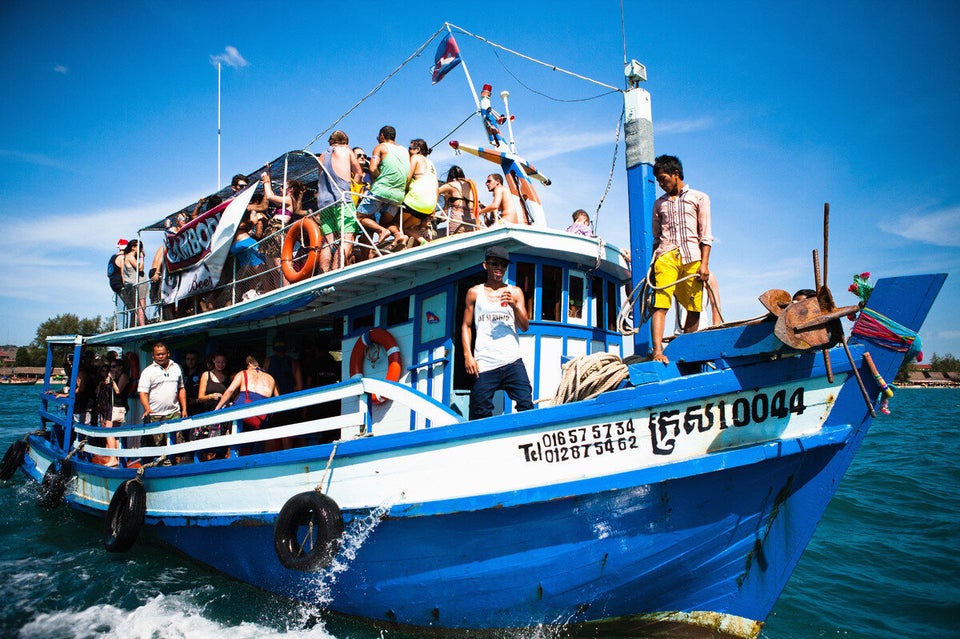 A First Timer's Guide To Boating