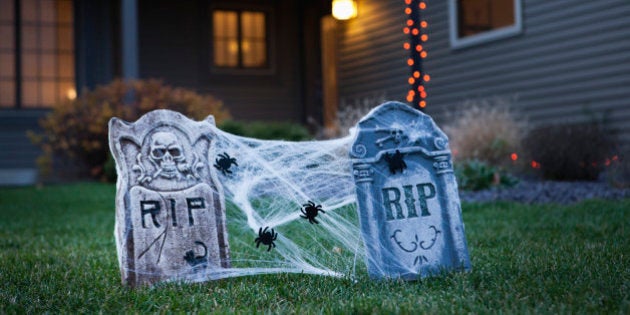 Halloween is one of the most exciting holidays. It's a time of year when communities all across Canada come together to create a really magical evening for our children (and adults too, of course) with no agenda, it's all about having fun!
Unfortunately I'm a little too old for trick or treating, I leave that to my kids now, but I still love Halloween and dressing up and that's where the Halloween Party comes in! I LOVE Halloween parties because they are one of the few times in the year that as adults we can be really silly and dress up in outrageous costumes and just celebrate with our friends and family. Here are my tips for how to host a Hauntastic Halloween party.
1. Communicate about Costumes
If you do want guests to come in costume, it's important to be very clear on the invitation that costumes are expected in the dress code section by saying "Dress Code: Costumes -- Mandatory". You can even have a contest for the best costume to really motivate your guests to put together something spooktacular.
2. The Host MUST Dress up
As the host, if you have asked your guests to come in costume -- you must also dress in costume. Your costume should not be just be a small add on accessory like a wig or a pair of glasses -- you want your guests to feel welcome so your costume should be incredible. The more fantastic your costume is, the better.
3. Have Back Up Costumes for Guests
For those guests who do arrive at your home not in costume, p
erhaps because they have had an embarrassing costume party experience (i.e. showing up in costume, and no one else is), the gracious thing to do is to have a back up bin of costume accessories. A dollar store or party store can be a great resource for these add on pieces that will make your guests instantly dressed up. This way those guests who have come without costume won't feel "underdressed" and your guests who have really taken the costume dress code seriously won't feel silly standing next to someone who isn't in costume.
4. Be Ready for Trick or Treaters
If you do happen to be hosting a Halloween Party on All Hallows Eve be sure to have your trick-or-treats ready. Sometimes this can be a fun job to give your guests if they love giving out treats and chatting with the little ghouls and goblins. However, if you don't want to be disturbed once the party is started you can leave treats at the front door and wish your trick or treaters Happy Halloween with a little sign. If you do leave your treats unsupervised, just be sure to go and check on them periodically and if you do run out of treats -- remember the age old signal for we're out of candy and blow out or turn off your pumpkin lights.
However you choose to celebrate this Halloween, enjoy this magical holiday and the opportunity to connect with your neighbours, friends and family -- with winter just around the corner it could be a while until we go outside again.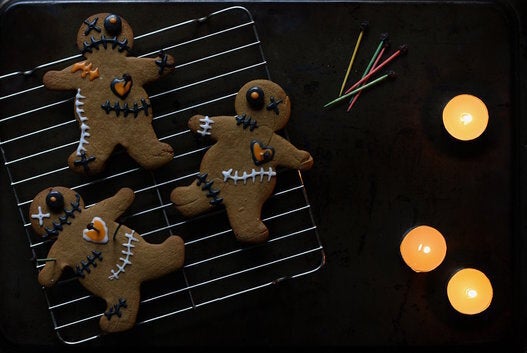 Halloween Recipes To Try At Home