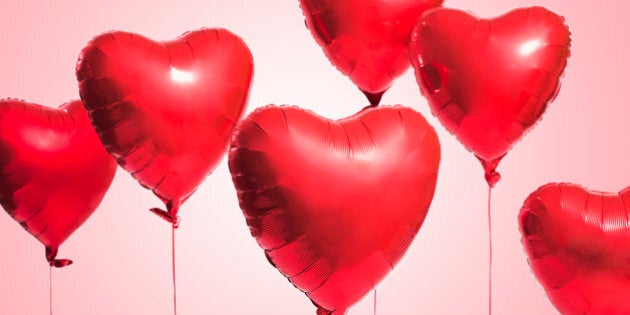 Not sure what to give your sweetheart for Valentine's Day this year? Have you had some epic Valentine's Day fails in the past (i.e. " I really thought you'd love a new vacuum for Valentine's Day honey")? Then this gift guide is for you. I've put together some simple tips for apropos Valentine's Day gift giving whether you've been dating for a week or married for decades. Here are my top five tips for gracious Valentine's Day gifting.
1. Do Remember It's A Two Way Street
Valentine's Day is a holiday that's all about celebrating relationships and the best relationships are all about reciprocity -- Valentine's Day should be no different. Couples should view Valentine's Day as an opportunity to celebrate each other and their relationships. For those who would prefer the older one-sided gift giving model -- where one partner, often a gentleman, showered the other with flowers and gifts -- I hope it's enough to say that model doesn't work anymore because it's 2016.
Don't get me wrong, I'm never going to say "no" to a nice box of chocolates or a great dinner out but Valentine's Day is an opportunity to do something special for your partner. Ideally you can find them a gift that is something they LOVE. Personalized or monogrammed gifts are on trend and always thoughtful. One of my favourites for men and women is jewellery that is customized with a name or a special message or if you have a sports fan in the house, a customized jersey is always a nice surprise. Another option is to tailor the gift to their interests and hobbies -- maybe a day of rock-climbing for the adventure enthusiast or a trip to the museum for the art aficionado.
Valentine's Day is meant to be fun plus it's about romance so you can take a few risks. If you've seen in each other in your birthday suits or you're fairly certain you will soon, lingerie or undergarments can be a great surprise. If you're not 100 per cent certain how it will land think about picking something more playful than sexy (e.g. boxer briefs with cute cupids or PJs with hearts and kisses). Other playful ideas include massage oils or an IOU for a backrub.
This one is easier said than done but even though you should make it personal and have fun, you don't want to make your Valentine uncomfortable. The key to avoiding disaster here is to know your partner -- if you know your partner has more G rated tastes avoid putting together a 50 Shades themed night out. When in doubt you can always go back to the old standbys of delicious chocolates or flowers if you're really not sure and have fun with the greeting cards -- that's how Valentine's Day started in the first place!
5. Don't Give Them The Wrong Idea
Finally, if you are in a relationship that's in the early stages and you're still not quite certain where it is going please be very thoughtful about the kind of gift you choose. New relationships mean you don't know each other as well and so ideal gifts are: movie or sports tickets, favourite gourmet treats -- if you've learned what kind they like, a dinner out at your favourite restaurant. You're still getting to know each other and the gifts are a great opportunity to know each other better. Gift fails, if you're still in the test-drive phase, include expensive jewellery or a romantic getaway which all suggest things are moving fast and to the next level which is frankly unkind if you're still not sure where you stand.
Ultimately, the best gift you can give to your Valentine this Valentine's Day, as sappy as it might sound, is you. So turn off the tech and take the time to connect -- and regardless of what gifts you select enjoy the one day of the year where it's just about celebrating the incredible relationship between you and your partner.
Follow HuffPost Canada Blogs on Facebook