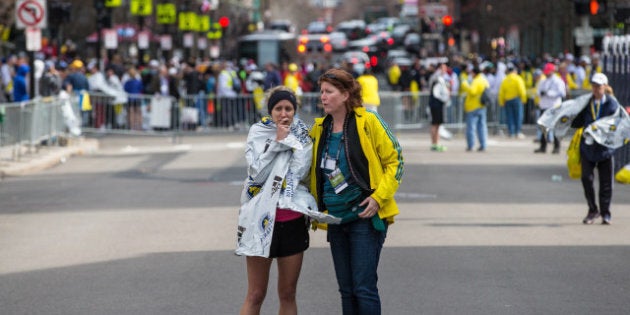 Within milliseconds of the explosions, #BostonMarathon and #PrayForBoston were trending topics on Twitter, and my Facebook feeds filled with the latest articles, pictures and reactions related to Monday's events.
This is today's reality when it comes to tragedy.
If reading or seeing photographs isn't enough, YouTube is the go-to for the latest on-the-scene videos that rack up hits as fast as updates are sent out. If you want the latest info, you need to do nothing more than keep a casual or active eye on social media. People both on the scene and far from it attempt to locate friends or family members, as many also send out "I'm OK" updates to their entire networks. As an observer, through my social media feeds, I have already read the personal accounts local journalists are trying to source for their hours-later TV newscasts.
We live in a day and age where news finds us, we don't need to even look for it.
When news breaks, personal stories, pictures and videos are reaching us on our smartphones, iPads and laptops wherever we are at that very moment, well before the 6 o'clock news anchor scans his/her scripts. When we are online, we immerse ourselves in whatever we want to, at the same time, often find ourselves overwhelmed by what rest of the world wants to surround us with.
Online, in the midst of tragedy, it's easy to spot those who care... those who don't... and those who would and do dare to make some sort of joke or cast blame before all of the facts have been sorted.
This digital world we live in allows evil to be amplified... but also, often simultaneously, shows us what's good in the world.
Google launched People Finder for "Boston Marathon Explosions" where you can look for or provide information about someone. It's tracking and connecting thousands of people tied to to the Boston incident.
The Internet magnifies what already exists around us. At the same time, the contrast of this world we live in seems to increase. While this online always-connected life exposes us to tragedy faster and with more detail and impact than ever before... it also allows us to feel connected, to reach out and support one another like never before.
One of the updates that reached me via various retweets that really resonated was via @RobDenBleyker "I'm seeing a lot of people posting that humanity sucks. I disagree. The bomber sucks. The "humanity" is the outpouring of help and support."
"When I'd see scary things in the news, my mother would say to me: "Look for the helpers. You'll always find people who are helping." ~ Mr. Fred Rogers.
What are you looking for?
WARNING: Some of the photos and videos from the scene may be graphic and disturbing.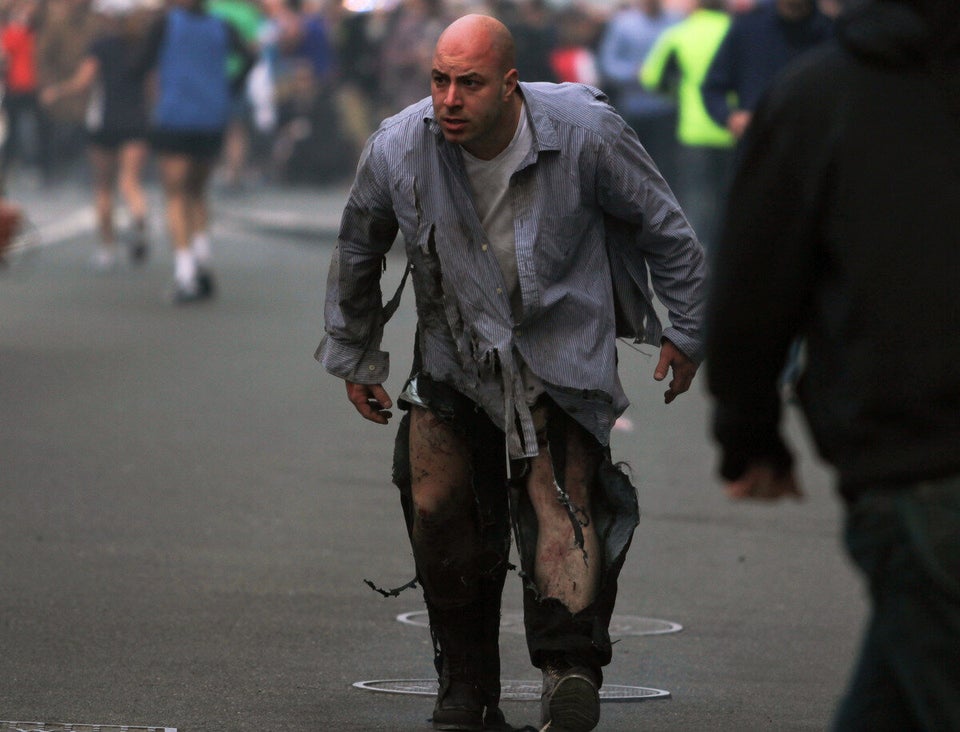 GRAPHIC WARNING: Boston Marathon explosion