Where are the Spanish-speaking people in Toronto? Where's the Latin American culture?
This becomes difficult to answer depending to whom you are referring. Spanish-speaking people come from different countries and regions. The primary focus of this article will be on the Spanish-speaking people from Latin America, and data from 2016.
According to Statistics Canada, there were 35,151,728 people living in Canada in 2016. Statistics Canada reports that 495,090 people in Canada reported speaking Spanish, and it is the fifth most spoken immigrant language in Canada.
There are 14,053,658 people living in Ontario according to the quarterly December 2016 population and demographics data from Statistics Canada. Of those, more than 2,730,000 live in Toronto. Spanish as a mother tongue was reported by 72,850 Torontonians, and the number of people reporting speaking the language most often at home was 41,530. Spanish is not one of the top five immigrant languages spoken in Toronto, however. Spanish-speaking people make up about 2.7 per cent Toronto's population.
When I was born in Toronto in 1977 to Ecuadorian parents, there was a lot of diversity. My Catholic elementary school was made up of mostly Italian, white, black, and some Hispanic students. The teaching and school staff was made up of the same ratio of ethnicities, minus the Hispanic teachers/staff.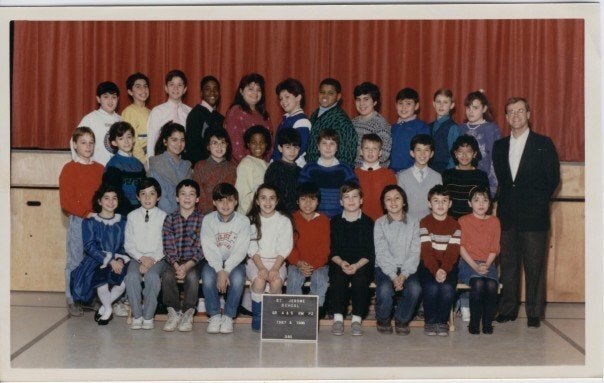 When I got to high school there was more variety. There were, again, mostly Italian, black, Hispanic, Middle Eastern, Polish, Indian, Chinese, Filipino, and white students. Our teachers were mostly made up of the same elementary school ratios, but there were more men in teaching positions and there was one Hispanic female teacher. One would never have known, however, since she had a Polish surname, which was her married name.
Growing up, I never had a Hispanic figure to look up to other than my parents. There wasn't anything on TV, radio or newspaper that I remember as a teenager. When I got to university there were virtually no Hispanics.
My parents had lots of Spanish-speaking friends around Toronto, but it seemed to be fragmented and not many people appeared visible in the community. They appeared mostly as working class people. You would mostly find Spanish-speaking people at a Spanish language mass on Sundays. Spanish-speaking people were either living in the West end area around Jane and Finch, or downtown around Dufferin and Bloor.
How has this changed over the years? Are there still few visible Hispanic leaders in the Toronto community?
I usually look around my workplace and I am either the only Hispanic in the room or sometimes the only person of colour.
What does a person outside of the Hispanic community think of when you speak about Hispanic culture in Toronto? They may tell you about all the great restaurants, the salsa clubs, maybe about our summer festivals, or about our sole Hispanic city councillor.
My experience may be more comprehensive than that of other Torontonians since I have been a parent-member of a Spanish-speaking Advisory Committee for the Toronto Catholic District School Board since 2012. This allowed me to network and gain more knowledge of what is going on with the Spanish-speaking community.
We do have community leaders throughout Toronto: a philanthropic priest, radio/print media personalities, highly visible real estate agents, lawyers, politically motivated individuals, a Spanish-speaking resource centre, university groups, artists, small business owners, online event sites, tutoring groups, an awards ceremony for influential Hispanics, a Hispanic Chamber of Commerce and community organizations that want to put our needs on the table.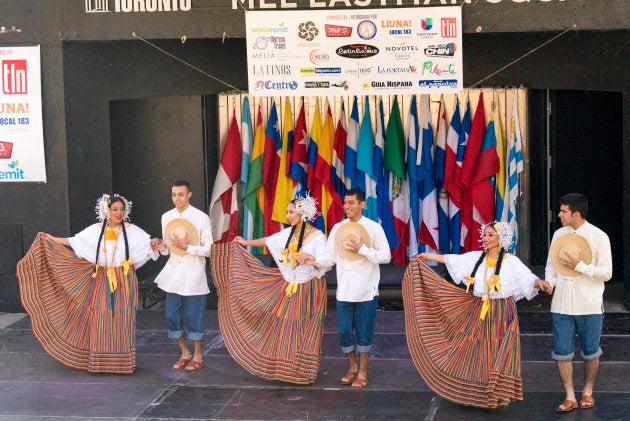 With social media tools, I have been able to keep in touch with people that I went to school with. I see them starting their own businesses, working for city or provincial governments, and working as artists, IT professionals, etc. There are no statistics tracking this after high school; they only track graduation rates.
It's not all rosy though. There are still daily hurdles. Since Spanish-speaking people may range from European to Indigenous, to African descents, or biracial, we may quietly go unnoticed. I usually look around my workplace and I am either the only Hispanic in the room or sometimes the only person of colour. I recognize a Hispanic person only when I see their last name.
Since Hispanics are from a variety of countries around the world, it's difficult to unite us all under one language or cultural experience. As new people immigrate to Toronto, parents especially need assistance to help their children navigate the school system. The school information can seem fragmented, and generation after generation, people have to sift through all the data to make sense of our experiences.
There are many professionals and other individuals in the Toronto community that can serve as leaders that our children can look up to, but we have a ways to go to be more visible to youth and parents.
Born And Raised is an ongoing series by HuffPost Canada that shares the experiences of second-generation Canadians. Part reflection, part storytelling, this series on the children of immigrants explores what it means to be born and raised in Canada. If you have a story you want to share to be featured on Born and Raised, please email us at bornandraised@huffingtonpost.com.
Follow HuffPost Canada Blogs on Facebook