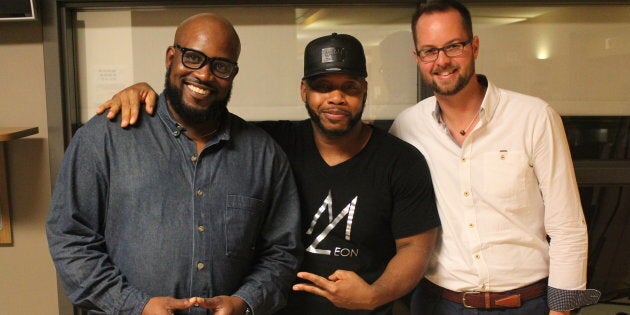 "What did you see, hear, feel?"
About 20 people are seated in a darkened room at the Sherbourne Health Centre in Toronto. It's Oct. 24. Michael Roberson Maasai Milan — public health practitioner, educator, activist, and founder of House of Blahnik, Maasai and Garcon — is playing some YouTube videos on the projected screen at the front of the room.
Faces. Names. Ages. Tamir Rice. 12. Trayvon Martin. 17. Oscar Grant. 22. Sandra Bland. 28. Young Black people. All dead, victims of gun violence or police brutality.
Janet Jackson sings, "Beautiful soul I haven't met, A spiritual connection I'll never forget..."
A second video. This time, the victims of the Orlando shooting. Faces, names. Eddie Jamoldroy Justice. 30. Edward Sotomayor Jr. 34. Stanley Manolo Almodovar III. 23. Forty-nine faces, many queer and of colour. All so young.
Janet sings: "Headlines are real or just the news / Between the lines there's human truth. I guess I shoulda known better ..."
And a third, called "Ballroom Memorial 2012." A cover of "Somewhere Over the Rainbow" plays as more faces, more names flash and fade. Pepper LaBeija. Angie Xtravaganza. Mother Danielle Revlon. Bianca Xtrava. Avis Pendavis. Black and Latino, trans and queer. So young. So many names in this video — they fill up the screen.
"What did you see, hear, feel?" Roberson asks again about the audience's personal responses to the videos.
He's in Toronto as part of the Black Love Matters unconference, a series of lectures and events that explore Black love, identity, and structural and other forms of racism and discrimination faced by Black Canadians. The course is part of York University's offerings, with some of the lectures open to the public, and is taught by instructor Brandon Hay, founder of the Black Daddies Club, and Nigel Barriffe, president of the Urban Alliance on Race Relations.
The unconference approach "looks at reframing who knowledge givers are and reframing what does learning look like?" Hay says in an email to HuffPost. "It's important that we interrogate these notions as many Black people (namely Black men) are not in post-secondary spaces, which impacts how readily they can find employment and, in the case of Black fathers, how they can support their families and better be able to co-parent from a financial standpoint.
"It is important to have diverse mentors from different lived experience within our community who are able to speak about various issues within our communities that I am not able to speak to," he adds.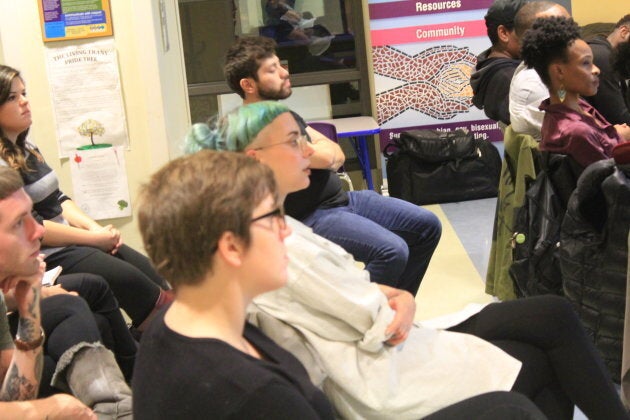 Roberson is here to discuss "The Trans Sounds Of Black Freedom," as he calls his discussion. He's here to talk about the Black LGBTQ house ball community, and how it triumphs in the face of constant terror and tragedy. It's a lecture he will also deliver on Feb. 9 at Toronto's Harbourfront Centre, as part of Hay's Journey to Black Liberation symposium, a two-day event that is a follow-up to the Black Love Matters course, and which explores community-building in the face of the oppression that Black communities face.
Ballroom is confronted with death every day, Roberson says. And so, the discussion begs the questions:
What does it mean to human?
And what does it mean to be fully human when you've been told you are an abomination to God?
What do you see, hear, feel?
What is house ball?
The house ball community was created by Black trans women and has its roots in 1920s New York City during the Harlem Renaissance, Roberson says. Harlem was a mecca for Black people who had moved up from the south to New York following the abolition of slavery, as well as the start of the First World War. Writers, artists, musicians and intellectuals settled in Harlem, and formed a community that thrived in its creativity and sense of purpose.
But not so for Black LGBTQ folks. "Black queer folk felt they were homeless, because the Black church was pushing them out of this space," Roberson says in an interview the following day at HuffPost Canada's studios. With one of the most powerful forces in the community shutting its doors to them, Black LGBTQ people had one of three ways to congregate: in beauty salons, at rent parties and at drag balls.
These drag balls became a safe haven for Black queer folk.Michael Roberson
"These drag balls became a safe haven for Black queer folk," Roberson says. And they would remain so, as the community would continue to be faced with persecution through the 20th century and into present day — triply affected by the fact its members were Black or racialized, LGBTQ and often marginalized by poverty.
According to Roberson, who co-teaches a course on the house ball community at the New School in New York, the Black drag ball community spread to other U.S. cities after the end of the Second World War, as Black people migrated to centres like Washington D.C., Philadelphia, Chicago and Detroit.
And then, in 1967, a drag queen named Crystal LaBeija broke ranks with the larger drag ball community in New York City, resisting against racism in the drag ball circuit, according to Roberson. LaBeija puts the drag ball community on blast in a well-known clip:
''I have a right to show my colour, darling! I'm beautiful, and I know it,'' she says in the 1967 clip. LaBeija with a friend started their own drag ball in response, House of LaBeija.
"And we begin to see the morphing from drag ball to house ball," Roberson says.
Not safe from appropriation
Houses were formed within the ballroom community to again provide safe spaces for Black and Latino LGBTQ folks who couldn't find safety in the wider communities.
As well, the appropriation of house ball's creativity is widespread. In modern popular culture, the influence of its art and style is easily seen. Now you know that Madonna did not invent vogueing — it was her dancers (Willie Ninja, Jose Gutierez and Luis Camacho of House Xtravanganza) who taught her how. Roberson also suggests casting a critical eye to Beyonce's dance moves (which some feel the superstar failed to credit to the legendary Mother Leiomy) and the popular show, RuPaul's Drag Race, which serves up a controversial version of the performance element of house ball for mainstream consumption.
Still, the community responds with self-love and expression, rather than violence, Roberson says. Life, joy, happiness and sadness come through. Militant tenderness. Acts of true love.
"Black trans women have created a way out of no way," he says.
House ball is "Black church."
"It's God in motion. The universe enacting its magnificence. It's tense, it's messy, it's a problem. It's liberative and oppressive at the same time."
What do you see, hear, feel?
Follow HuffPost Canada Blogs on Facebook