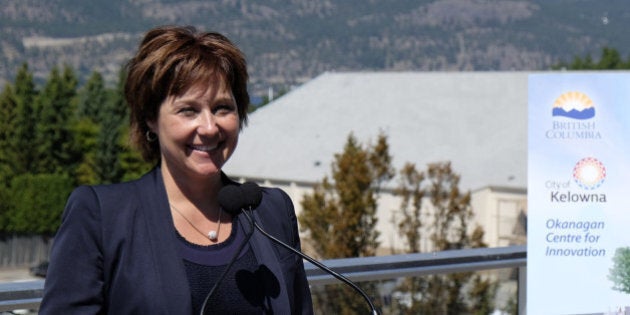 I'm sorry that you did not take my advice in my last letter when I suggested that you should get teachers back into classrooms as soon as possible.
Today I'm writing to you about what you've said in response to the breakdown in talks to end the teachers' strike. You said that you want a negotiated deal that taxpayers can afford.
This has left me with a lot of questions.
Firstly, your use of the word taxpayers. I'm sure you realize that parents who want their children in school are taxpayers and that teachers are taxpayers and some are parents too?
I think you and I have different perspectives on what taxes should be used for. I see taxes as public funds, our collective contributions to the public good, the spending of which should be prioritized for what our most vulnerable citizens need. Correct me if I'm wrong but you seem to think that taxes are best spent on providing corporate welfare. Do I have that right?
Citizens of B.C. are still not sure how they were roped into paying for the new roof on BC Place Stadium or the Winter Olympics while your party was in power when there are so many other needs in the province. Like childhood poverty.
Does it ever bother you that B.C. has such a high number of children who are starving every day, where the only daily meal they may get is through their school's breakfast or lunch programs? Or that so many teachers store extra crackers and cheese for those students who can't attend to learning because they are so hungry?
But if that's too big a task, how about freeing up their teachers so that children can go to school? At least there they'll get a meal, one way or another.
As you can see, there are many things that confuse me when you talk about what taxpayers can afford.
I am also puzzled by who you mean when you talk about taxpayers. Currently in B.C. the following groups of citizens/taxpayers are registering their dissent with the way you're governing the province: ferry users, seniors, midwives, nurses, health care workers, doctors, truckers, environmentalists, fishermen, parents who want daycare, parents who want their children in school, paramedics, anti-pipeline activists, climate change activists, lawyers, farmers, poverty activists, people with disabilities, and of course teachers.
That's a big group of taxpayers/citizens who disagree with you about what taxpayers can afford.
Did you mention any of this at the big premiers' meeting you were at in Charlottetown?
Today would have been such a different day if you had used the pickled vodka to toast the end of the teachers' strike and the re-opening of schools.
Instead, parents all across the province are pondering the costs of not having schools open on Tuesday and the costs they have to bear while you are premier.
With kind regards from a taxpayer,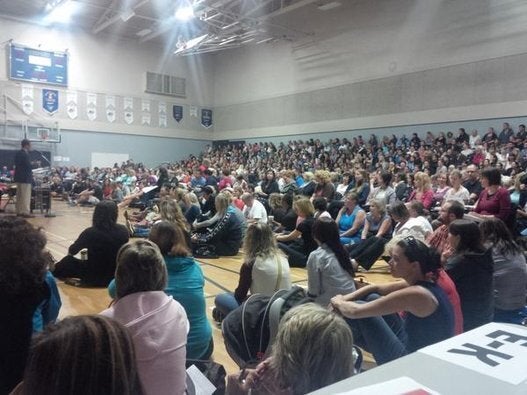 B.C. Teachers' Strike 2014
Related blogs on The Huffington Post B.C.: