Black, velvet sky melts into night-time darkness. It's something below freezing. And here I go again -- spending another "up-too-late" weeknight in my classroom at school. En route, I find myself driving snow-dusted roads riddled with pot-holes. This nightly trek is becoming a habit I wish I could break, this custom of making lesson plans in a creepy building where toilets flush spontaneously and every creak and whistle is felt like a chill. I glance at our passenger side floor mats that are gently speckled with frost. Makes me shiver. I'm glad for the double insulation tonight in the form of two pairs of pants, a warm coat, gloves and a hat.
All the houses I pass look warm and inviting. That's where I should be right now -- at home, cuddled up with a good book and a cuppa something hot. In passing, I notice to my right a curtained bay window that partially hides a glimmering Christmas tree. Seriously, I mutter. Already? White lights sparkle as if to inspire. But rather than stir the heart strings, they stress me out.
I am not ready for Christmas. And I admit it: I am not at all excited about the upcoming Christmas season, which lies just around the corner.
When I conjure up images of the season, thoughts easily turn to giving. That notion of giving at Christmas has been ingrained in me from a child, and truly giving is something I have come to believe in as worthwhile and necessary. I learned how to do so from the very best: my parents. They are the epitome of sacrificial "life-givers," having devoted their every breath and good intention to the families and people they served in full-time pastoral ministry.
My mother -- with a permanent curvature in her spine from having spent more hours than a person could recount on the phone, counseling women young and old alike -- has lost years of sleep praying over women. Lifting their names heavenward when she could have been deep in slumber. Her life has been a gift freely offered to those she has mentored, prayed with, loved and befriended. She has been and continues to be an inspiration.
My dad, just released yesterday from the hospital, has Parkinson's. A trip years ago to the Lahey Clinic in Boston confirmed that indeed, Parkinson's is related to full-time ministry work. Many of those patients studied came from a life of stressful, full-out, service to the people they assisted. That's my Dad. He was a wonderful pastor. Throughout my growing up years, his minutes, hours, days and weeks were devoted to The Calling. But years take their toll. And then some. What my parents had, they gave. And they gave over pretty much everything.
And what of their offspring? Are we treading similar paths? Yesterday, I found myself on the way to school yet again with the gritty taste of a broken tooth in my mouth after having pulverized yet another molar into dust. The grinding a result of stress acted out in restless dreams. The daily circus -- running here, there and everywhere -- and for whom? For what? And why?
Yes. I have seen with my own two eyes what havoc selfless living can wreak on lives that place great emphasis on generous service, duty and responsibility -- more so than on intentional acceptance. Even if that giving was done with the right motives. There were years when we kids waited, as hours ticked by, for a Dad who willingly made hospital calls on Christmas morning -- knowing that this Calling of his and my mom's was 24 hours a day, 7 days a week. That's just how it was. So when I think of Christmas -- of Christmas trees, lights shimmering in the dark, presents, and happy, cheerful voices -- I think of my parents. How they gave freely from the heart- year-round -- and gave from what they had. Their time, their resources, their lives. All selfless giving. And it has surely caused us as their children to be the better for it.
I am now an adult on that same side of the fence as my parents were once. And while I acknowledge indeed that giving is important, I am coming to realize that there are drawbacks when it comes to giving. Yes, there is amazing joy to be found in giving. And truly giving gets our eyes off ourselves and focuses our attention squarely on others. Yes, while I will always believe that giving is truly a worthwhile portion of the whole, I have come to believe more strongly that there's more to the story than this.
Because many of us, if we're truthful, find this part somewhat easy. Giving. We know how to do that. It's part of our culture. It's ingrained in us. But when it comes to receiving back from others, well that's another story. It's harder somehow. It's hard to accept the gift with humility and gratitude. Shamelessly reveling in the pleasure of the offering. There is just something about a person who can with acceptance receive the gift with unabashed abandon. Just like a child seeing Christmas for the very first time.
It's receiving that is hardest, in my books, folks. And this year, I'm just not ready yet to give more of me. Stripping my resources to the bone, wiping myself out so as to outdo what I might have done last year. I'm not sure if I'm ready yet for Christmas if what I have to look forward to is wearing myself thin, turning myself inside out, holding my emotions upside down all in the name of burning out for Christmas cheer.
If Christmas means giving more and more of myself so that I become less and less of me, then I'll take a pass, thanks. No, instead I intend on receiving Christmas this year. I want Christmas to wash over me in all its glory. This year, I want to focus on accepting the priceless gift of Christmas. And experiencing it with child-like wonder.
More than 2,000 years ago, God wrapped up a gift with love and sent that Gift earthbound. And that Gift was His absolute delight to present to the waiting world. A world hushed with quiet wonder. Ready to receive. Ready to accept. What a gift that Baby was. That Child came to give so that we might receive. It was a gift, His birth. A gift to all those that witnessed the spectacle. A gift to Mary and Joseph. A gift to the shepherds, the village people, the wise men. He was the Ultimate Gift -- the gift that keeps on giving. Even today.
And I don't know about you, but I am starting to feel ready to let that gift of peace and hope and love and light and good will toward mankind wash over me this Christmas. I don't need to give up, give out, give away or give over to receive this gift- I just need to accept it. I don't need to burn myself out chasing after it -- it already came. Hand-delivered. And the Gift is just waiting for me to unwrap it.
So I don't want my focus to be giving this year. I don't want to sell myself short, burn myself out, using up all my energy playing Christmas. I want to receive the gift. With absolute, awe-filled wonder and sacred abandon.
This Christmas, I want to receive Christmas. As if it was my first experience celebrating Christmas. Ever.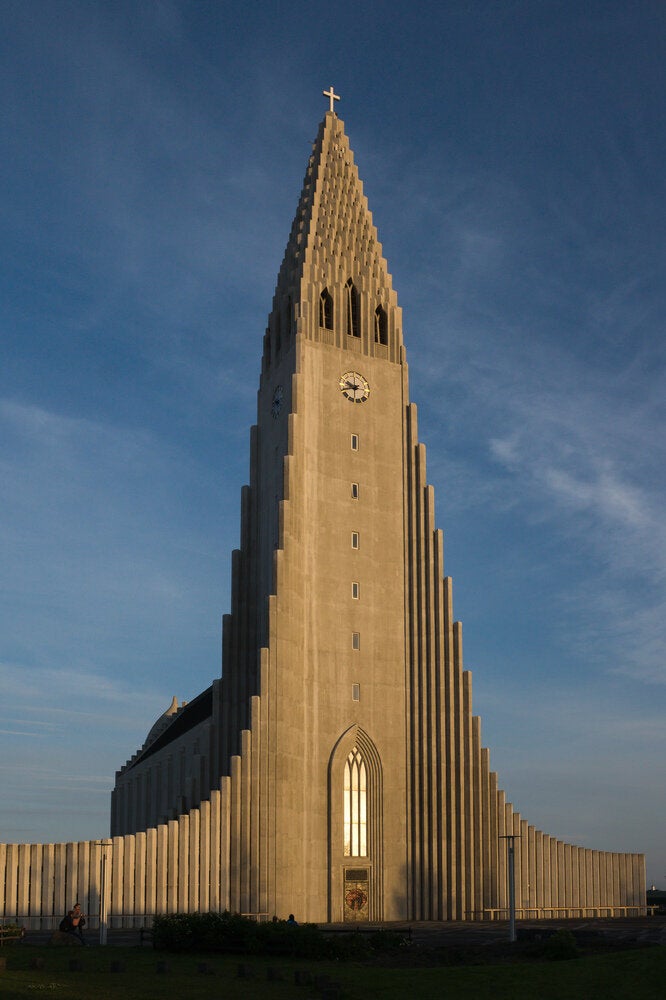 The World's 50 Most Unusual Churches