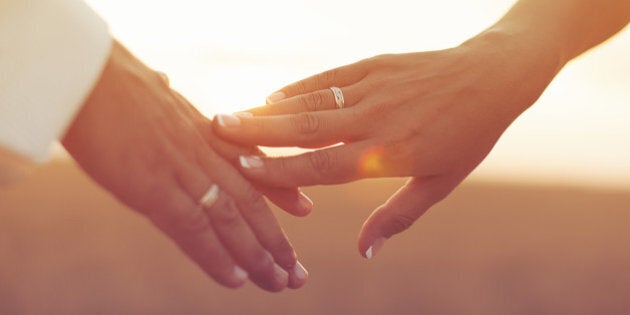 We spent our 19th wedding anniversary very much like we do every other day: organizing belongings for four kids going in a few different directions, getting breakfast, making beds, cleaning up. Working. Coming home to four hungry children who wanted more food (again). Cleaning up. You get the picture.
Which is to say, we spent our recent wedding anniversary in much the very same ways as we spend every other day of our married life, and that is the way we would have things in our relationship at present.
(I should add that we did do something out of the ordinary that evening -- we went to Husband's school staff party at 6:00 p.m., which is certainly not the usual way to spend an anniversary. But I digress...)
This is not to say that there is a deficit of romance within the mundane of living. I woke at dawn to the fragrant scent of cinnamon and coffee, compliments of the Chef (who showed up at my door bearing a plate of goodies): a beautiful breakfast delivered to me in bed complete with cinnamon toast, cherries, nectarines and a hot cup of coffee, two cream and two sugars. It was -- I will not lie -- extremely lovely and thoughtful. I even took a picture.
Since that day and for almost two weeks, I have been contemplating the idea of a list. A list of 19 characteristics essential to a flourishing marriage. Without further ado, here are those nearly twenty. Because 19 is actually enough.
1. Laugh at something every day. I begrudgingly admit that Husband is the funniest guy I know; as I am often infuriated with him for one thing or the other, it annoys me to NO END that he will make me laugh in spite of myself. It is very hard to stay seriously mad at a comedian.
2. Have a co-operative spirit. When we co-operate, things just work out better. (He makes lame jokes, I laugh hysterically like he is the funniest guy alive.)
3. Adopt a can-do attitude. If I am my usual "half-glass empty" self, often a stalemate will occur. But when I adopt Husband's 'glass-half-full' perspective, I find that we are usually able to achieve our goals.
4. Exhibit the ability to apologize. Husband is WAAAAAAAY better at this than me. Thank goodness for that.
5. Show a forgiving spirit. I think that this one cannot be over-emphasized. While we might never forget- and that is okay -- we need to release the burden that an unforgiving spirit places upon us. When we forgive, we free ourselves to truly live beyond our circumstances.
6. Exemplify a compassionate heart. How beautiful a caring heart is; it melts anger instantaneously.
7. Have something shared in common. While we have quite a bit in common as a couple, one thing we both love to do is read good books. Something we find particularly enjoyable is reading the same book so we can talk about it. Which actually nails two numerical points on this marriage list with one stone. Boom.
8. Share friendship with one another. I would far rather have a life-long friend than a short-term lover.
9. Be a listener. We listen with our ears, but when we open our hearts for listening as well, the result is intensified.
10. Showcase the willingness to be open-minded. I have had to really work on this one over the years. I came into the marriage with a lot of ideas about what was RIGHT and what was WRONG. I have really been able to grow in this area with the encouragement of Husband and the help of a few of my close friends.
11. Be adaptable. Life is not always what you think it is going to be. The ability to adapt to whatever situations, circumstances and unpredictable events life may hand you will hold you up in good stead for a long-lasting relationship.
12. Show each other respect. This is so important. Respect each other enough to invest in the relationship. It matters. A lot.
13. Be loyal. I love a loyal friend -- one that stands by you to the very end. That's the kind of friendship we've committed to, Husband and I. And while it is not always easy, it's always worth it.
14. Make time. This one is tricky. We don't have a lot of time in our lives, as I referred to already. But you really don't need to have a lot of time -- you just need to have priorities. Husband and I walk almost every night together. This is our time to talk. It is one of my favorite times of the day, and I might even go so far as saying it has saved our marriage from a downward spiral on more than a few occasions. No word of a lie.
15. Communicate. This doesn't always mean talk, guys! It just means making an effort to speak one another's language. My language is words and so when my guy writes me a letter as a means of communicating to me, I am over the moon.
16. Be present in the moment: not watching T.V. while your significant other is talking to you. Not doing any number of other important and necessary things that might be demanding your attention. But rather, truly being alert and attentive to the one right in front of you. This is called living in the moment.
17. Show an interest. That might mean (from time to time) feigning interest until you truly are (surprisingly) interested. It is actually delightful how we can develop our interests over time.
18. Don't be afraid to be silly. This one is for the fun, people. For the love! Do something once in a while that even makes your own little self think you've lost your marbles and landed in the loonie bin. It might make your partner in life think you are either the most exciting person in the world or the craziest. The jury's out on that one.
19. Pray. In our relationship, prayer is an essential. We have built our marriage on a foundation that is secured through our faith in God. We pray together as a family each and every day. This is not something taxing and tedious for us -- it is a privilege. And what a comfort to know that we have given both our joys and our sorrows over One whose hands are big enough to hold the whole world.
And there you have it:19 suggestions for how to keep a marriage thriving. It might not be an exhaustive list, but at nineteen years of marriage, these are more than a few ways to keep a marriage strong and flourishing -- able to stand the test of time. Putting us in good stead for the next nineteen beautiful years of our married life that are to come.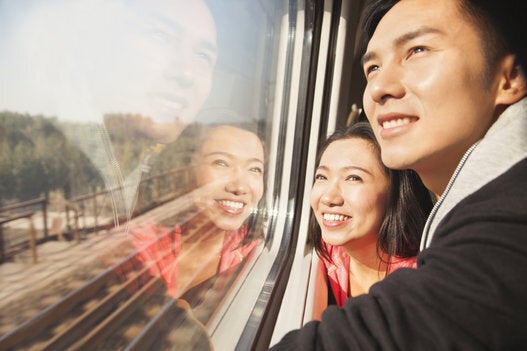 How To Make Your Marriage Last