It is Valentine's Day evening and I am just finishing up washing dishes -- having made four cups of chocolate and two bags of popcorn as a bedtime snack for four kiddos.They sit now on the living room floor with that stash of goodies, plus various bowls of candy and chocolates besides. And that is where they will remain for the rest of the evening as they watch their Friday night movie. I sit down for a spell with a mug of Earl Grey tea while Husband goes through the news feed on his phone beside me. Every once in a while, Youngest comes out to check and make sure that Mom and Dad are still here. Especially during the scary parts.
It's the story of a family. The story of a home. The story of us. It's our story.
It's the story of a boy who met a girl when she was young and foolish. Before she had yet found herself or discovered who she was. It's the story of a boy who took that girl out to a brunch one Sunday afternoon and the story of a girl who said yes. In spite of it all. The story of a girl who started noticing that boy -- paying more attention -- and the story of a boy who later took that girl to the ocean one starlit evening where they sat shivering together on a blanket in the cool August air. The story of a boy who one day told that girl he loved her -- that she was the only one he'd ever loved. Only one he had ever fallen for. The only one to whom he'd ever whispered those three little words. And it is the story of that boy who eventually led that same young girl back to those same sandy shores he'd taken her to first so as to bend down in front of her and hold her hand in his. And tell her that his love was for her and her alone.
It's the story of a girl who had many dreams. Had plans and goals. The story of a boy who understood. Who waited for her while she followed those dreams. Waited while she followed her heart. It is the story of a girl who one day realized that a dream without love is no way to live. So the story plot unfolded as the boy asked that girl to stay with him on this fair isle and thus follow her dreams by his side.
It's a story. And like all stories, it has its twists and turns.
It's a story that has not always been an easy read. There were times the girl wanted to close the book and say those final words: "The End." There were times the boy felt the same way. And together, they wondered if it was time to start a new story with new chapters and new characters. Something more exciting and compelling. More adventurous. Something better.
But something else compelled them to continue. The story -- it was theirs. And they both knew it truly wasn't finished yet. So they stayed the course, and the story continued. Continued because: It was still a story, no matter how difficult it was, at times, to grasp. Continued because: It was still worth it. Continued because they had invested so much -- there was so much to lose and still so much yet to gain and to discover. And no matter the storyline, they both knew through it all: It was their story. And because it was theirs, they persevered.
And so they did. They persevered. They worked harder than they had ever had to work before. Because that's the way of stories -- they require engagement, concentration, commitment. Thought and deliberation. Intention.
It's now the day after -- Valentine's Day is over. In ways, it's a relief -- for I have never loved this holiday. Too many years, I have felt that I could not live up to the expectations that it brings. It ask too much of us -- to put our love on display for all the world to see and judge -- as to whether or not it is worthy. As to whether or not it is romantic. As to whether or not it is exciting. Thrilling. Exhilarating. As to whether or not it lives up to the standard. Whatever that standard might be. Sometimes this holiday makes us feel that our story is not enough. That it needs to be more.
So this is the story of a girl who decided -- somewhere along the line -- that dirty mugs coated with cocoa powder in her sink and leftover kernels of popcorn hidden in the recesses of her couch with the ones she loves by her side are all a story she ever needed to be complete. It's the story of the boy who loves her. And the story of the girl who made a decision: She would love him too. And that's all that really matters.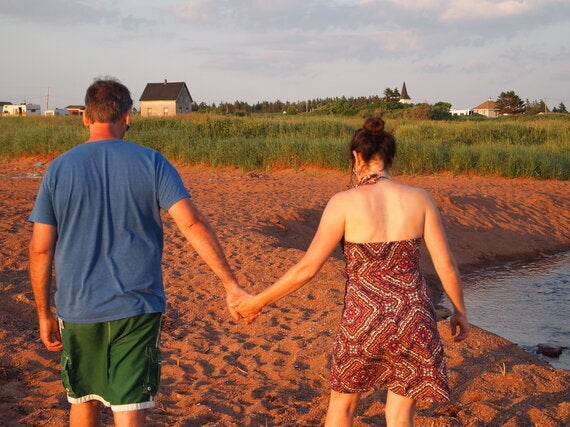 This blog was originally posted on February 15, 2014 by pursuitofajoyfullife.