I am steering the van towards after-school destination numero deux, in project "My Life as a Chauffer." A tired Kindergartener rides solo in the backseat, a motley assortment of grocery bags, backpacks and other odds and ends ride shotgun in the passenger side. And all the while, "Veggie Tales" blares in the background. One male, royal-ish character says to his less noble sidekick, "Do you think she'll like me?" To which comes the response, "She has to like you...under order of banishment or imprisonment."
I wish I could jump into the script and wring that little gourd's rubbery neck. But I resist. Because in a world of cartoon characters, it is that easy. To draw the lines, shade in the edges and round-out the scene. If you want it to happen, it will happen. Just enter it in the script. If you want a happy ending, wave the magic wand. Done. If you want someone to like you, threaten banishment. If you don't like the way life's going, re-write your story.
If only real life were so easy.
And when actual life of the "here-and-now" variety is factored into the equation. And the show is over and real life begins. That's when the truest test of character is evidenced. When the chips are down, and everything is laid bare to the raw bones. That is when we see what stuff we're really made of.
When we discover that joy can be found even in weariness.
But that takes time. And time does damage sometimes before it can work its way back to good.
It's the gradual wearing away, the erosion of patience and understanding and empathy that really cuts us to the heart and soul of the matter. The endless trips we make back and forth, from home to goodness knows where else. It's the lack of time for meaningful conversations. The sleepless nights. The gray hair. It's the little things that wear us down and make it so hard to be thankful.
Living life with gratitude sometimes means one must offer thanks at the most un-opportune moments. Uttering words of gratitude even for those things in life which one is not always fully enjoying, passionately loving, deriving pleasure or benefiting greatly from nor receiving back a large measure of happiness.
Sometimes we give thanks for the smallest of things. And in that one item of thankfulness, it can often more than balance the scales in the long run. Life lived in gratitude is the truest measure of joy.
Blog continues below slideshow...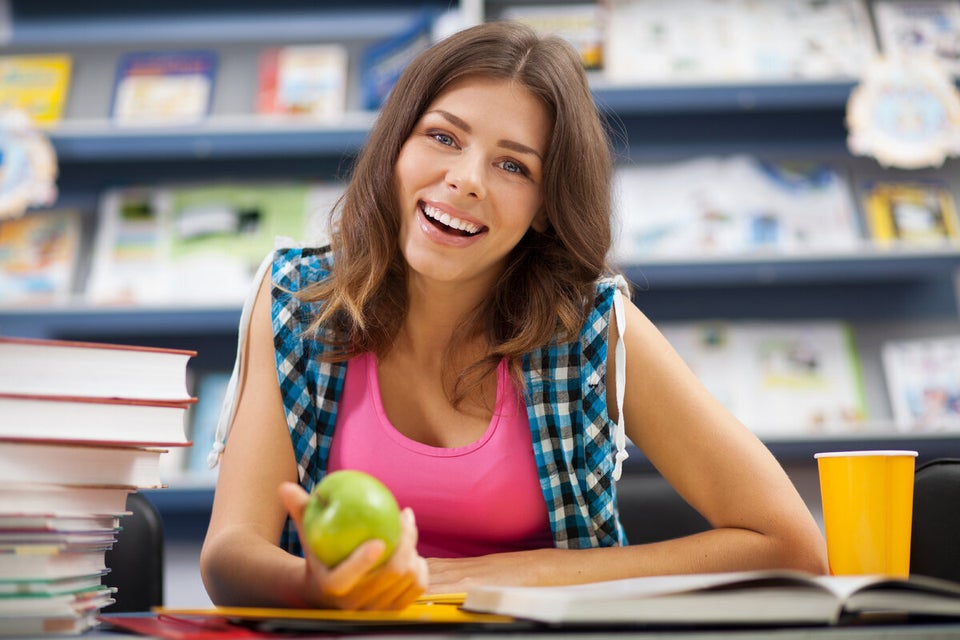 Health Benefits Of Gratitude
Tonight. I am thankful for:
1. My ignorant bliss this morning as I slept in almost an hour past my alarm. My body needed that little bit extra.
2. Not losing my patience as I coped with having slept in way past what I should have done.
3. Nutri-grain bars. Great breakfast option on-the-run.
4. That domino game I forgot about. As I also forgot my math teacher's edition, it was a great pinch-hit for a harried teacher.
5. My colleague who offered me a domino worksheet last Thursday. Whoever would have dreamed it would've come in so handy.
6. Five-year old helpers. Who are almost already out the door even before I get my thoughts out of my head and into words.
7. A husband who packed my lunch today. And always.
8. Cell-phones that are not broken.
9. Schedules that allow windows of opportunity.
10. Supper meals without fighting.
And these, dear readers, are just a few of my favourite things. More than enough to be grateful for.