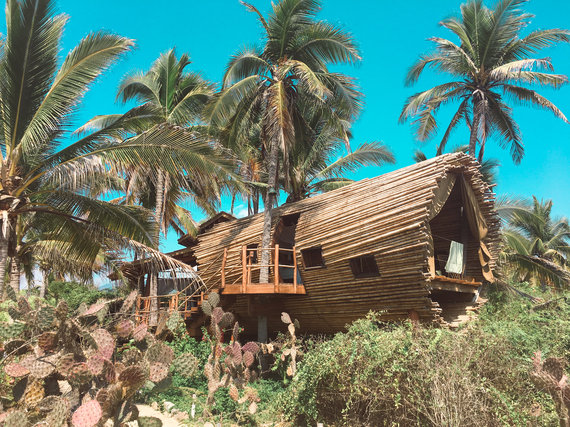 When the allure of a wild spring break trip to Cancun has lost its lustre, there is a fast-growing alternative for experiencing the lush landscapes of Mexico: enter glamping.
Through Glamping Hub, an AirBnB-esque company dedicated to unique accommodations in nature, I recently discovered this award-winning, beachfront bamboo treehouse in Mexico.
While the stereotypical spring break scenario has its perks, particularly the cost, they aren't known to be relaxing and rejuvenating. I recall nursing a horrible, self-induced hangover for days after my Grad trip. Don't get me wrong, it was fun at the time, but I'm no longer a spring chicken (using that term probably doesn't help), so when seeking an all-inclusive vacation to Mexico this time around, I was looking for something that would allow me to unwind and de-stress.
Instead of trying to find a patch of sand on a loud, crowded beach or witnessing a wet T-shirt contest by the pool, my boyfriend Geoff and I were able to fully immerse in the natural habitat of our surroundings. We ate fresh food from the on-site garden, watched as the sun rose during daily morning yoga, released baby turtles out to sea, and walked for hours on a stunning stretch of secluded beach.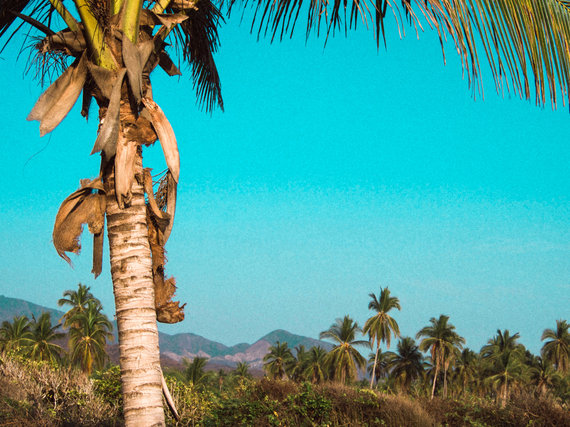 See my detailed travel diary below for more on the breathtaking Glamping Hub tree house:
THE GEOGRAPHY
Nestled between the majestic Sierra Madre Mountains and the sandy shores of the Pacific Ocean, near the small village of Juluchuca, Mexico, I recently returned from a luxury eco-resort called Playa Viva.
We flew into Zihuatanejo/Ixtapa and were greeted by Oscar, part of the Playa Viva team who drove us to our destination (approx. 45 minutes south of the airport). My jaw dropped as we turned off the desolate road into a secluded oasis.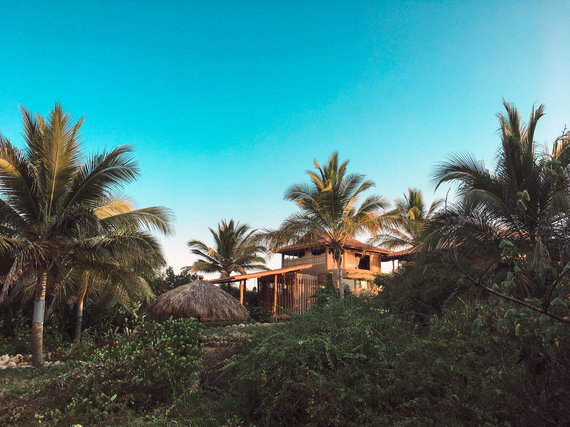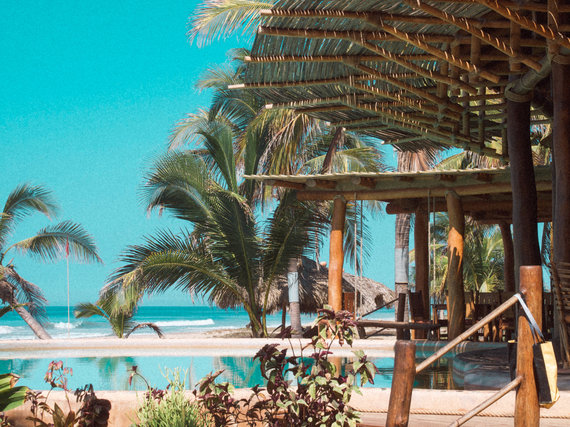 SUSTAINABLE TOURISM
As an eco-luxe resort, I was blown away by their dedication to sustainable tourism - a concept that revolves around the commitment to renewable practices. They promote the idea that development should be a positive experience for the surrounding community, while making a low impact on the environment and local culture.
The more I learned, the more impressed I was at how well they balanced luxury with sustainability.
Some of Playa Viva's renewable and regenerative features are:
• Supporting an on-site nature reserve
• Cultivating an edible landscape and permaculture
• 100% off-grid solar system (which uses cleaner and more abundant energy)
• Sustaining the resort on smart water conversation measures
• Eco-friendly materials - all of the pottery, light fixtures, soaps etc were made by local craftsmen, while the building materials were harvested on site (such as the palm fronds, bamboo, and clay used in wall pigment colours)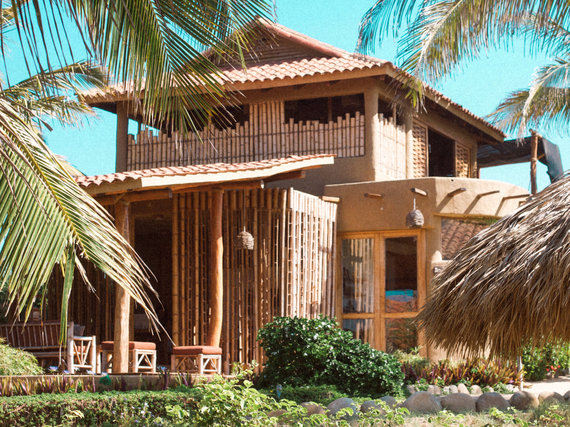 THE PROPERTY
The property is over 200 acres and includes an estuary, a turtle sanctuary, coconut grove, miles of private beach, state-of-the-art outdoor yoga pavilion, as well as their own organic farm and garden where local workers and international volunteers come to learn about the ecology and ecosystems in this part of Mexico.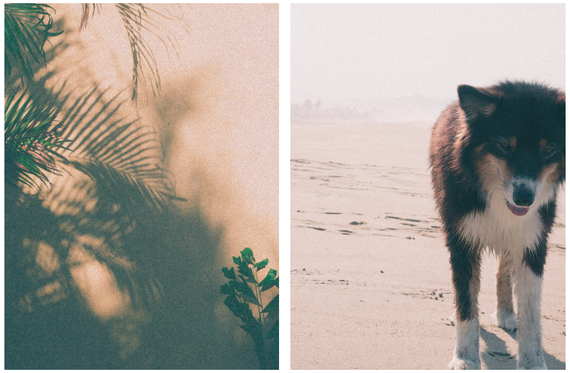 On our daily beach walks, Geoff and I remarked at how rare it was to be exposed to such unspoiled and untouched land. It felt like a privilege to walk for hours along the white sandy beach without coming across another soul - or any other development for that matter. We were flanked only by the ocean and a coastal forest.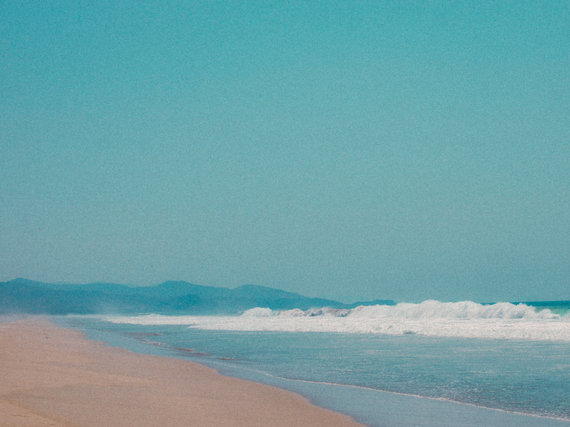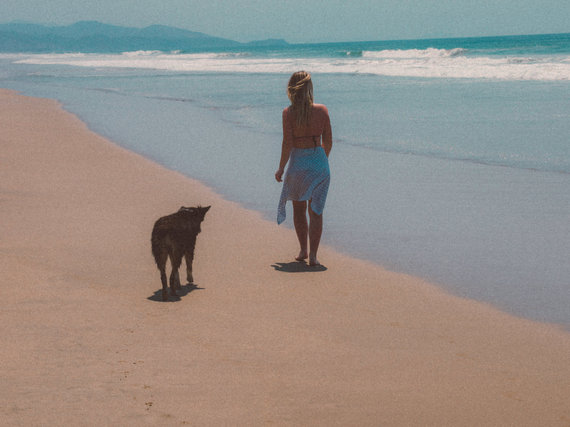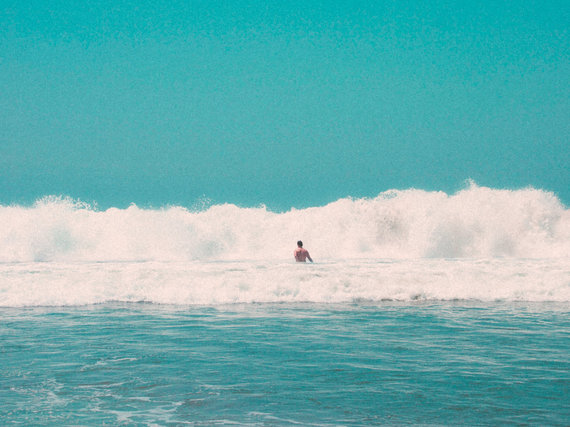 THE ACCOMMODATION
"Tropical glamping" definitely isn't for everyone but it is part of what makes Playa Viva so charming and unique.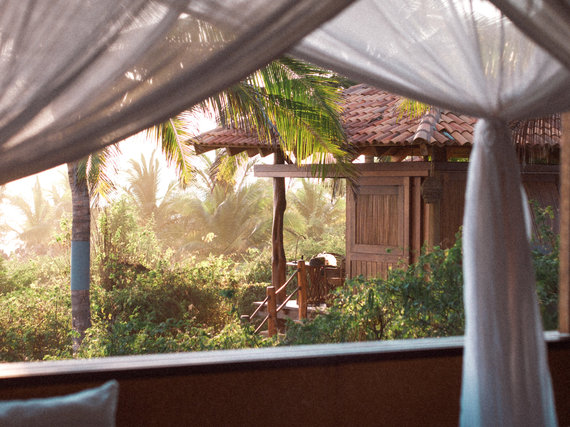 The twelve "Eco Casitas" (casita means little house) are all open-air with unparalleled oceanfront views.
Every night we returned to our private bamboo hut in the sky to find anonymous fairies had re-stocked the gorgeous ceramic water jug (as an enviro-friendly spot they don't have any plastic bottles on site) and had set up our white mosquito nets, which made me feel like a jungle princess.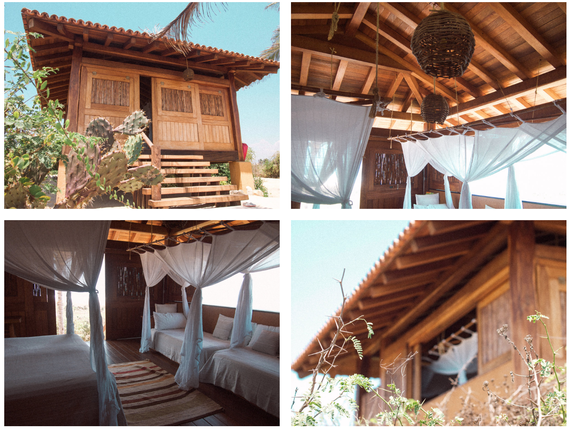 At night, it's usually hard for me to turn off my brain but the sound of the ocean waves lulled me into the deepest sleeps.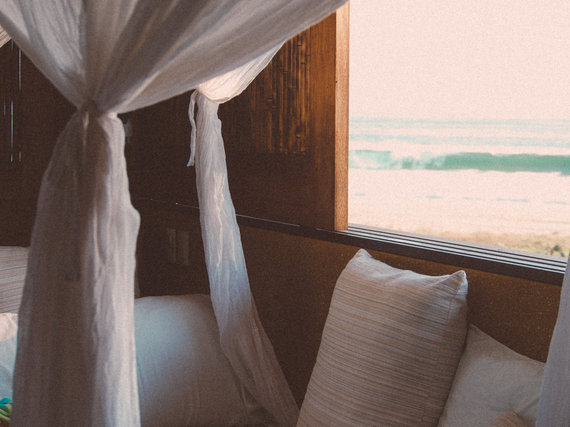 ACTIVITIES
With their emphasis on wellness and self-care, mornings were spent watching the sunrise as we indulged in the complimentary daily beachfront yoga. The fresh green smoothies and coffee they served at breakfast were a sweet treat afterwards. The java beans are sourced from a local, family-run coffee farm, a short ATV ride up the mountain.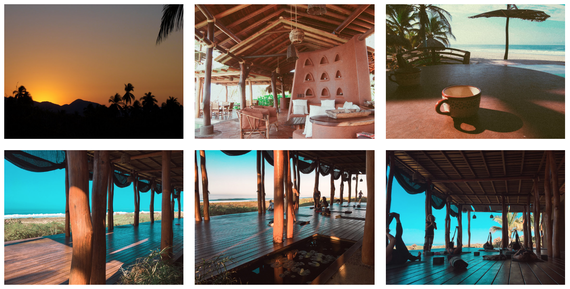 We were lucky to be there when the baby sea turtles from the adjacent sanctuary hatched overnight so we learned about them and released them into the ocean! Years later, after maturing and enduring epic sea migrations, they return to the EXACT BEACH where they were born to mate and lay their own eggs. Apparently, they are able to find their birthplace and navigate by sensing the invisible lines of the magnetic field. Each part of the Earth's coastline has its own "magnetic signature" which the animals remember and later use as an internal compass. What smart creatures!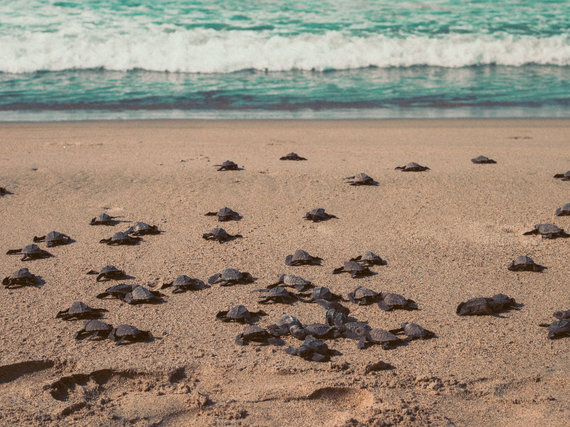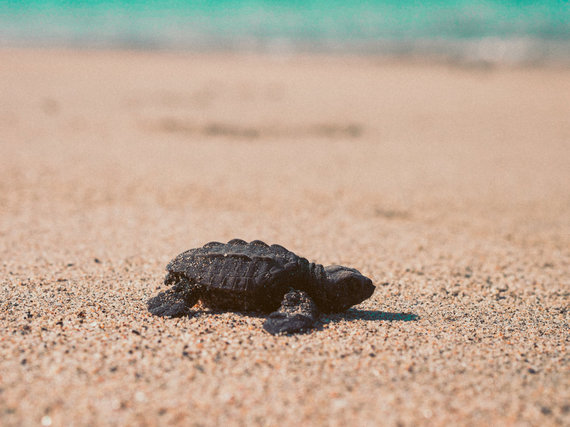 THE FOOD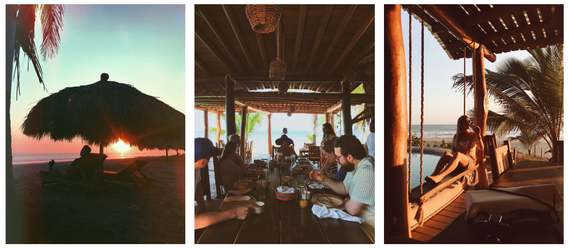 As an all-inclusive, sustainable resort, all meals provided were locally produced and organic. They catered to all kinds of allergies and food intolerances, which they inquire about prior to arrival. As a hearty eater, I was a little worried that I might be left feeling hungry in-between each "healthy" meal.
I COULD NOT HAVE BEEN MORE WRONG.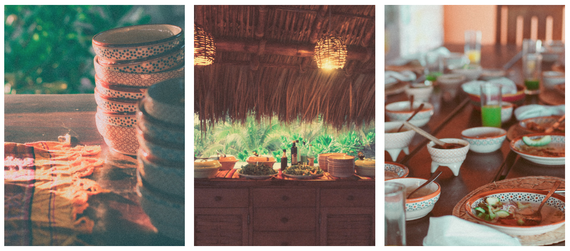 I left Playa Viva, CRAVING their fresh food and wishing I could eat like that every day. Not only did it taste amazing but I felt good about what I was putting into my body and was MORE THAN sufficiently full. The local Chef would present each meal in Spanish and the host would translate in English. Even Geoff, who's a self-proclaimed "meat and potatoes" kind of guy, raved about the food.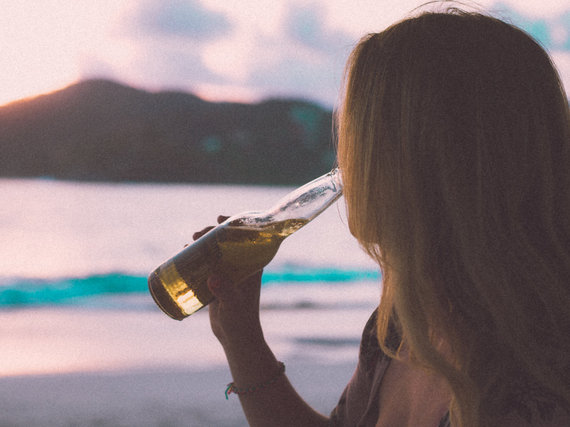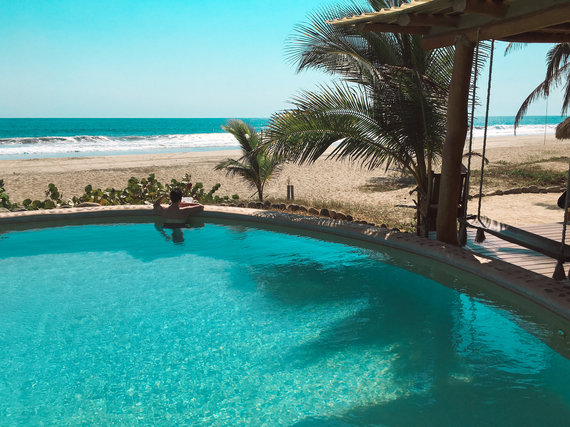 Tropical glamping showcased the natural beauty of Mexico while highlighting the very best of sustainable tourism. I couldn't have asked for a better alternative spring break.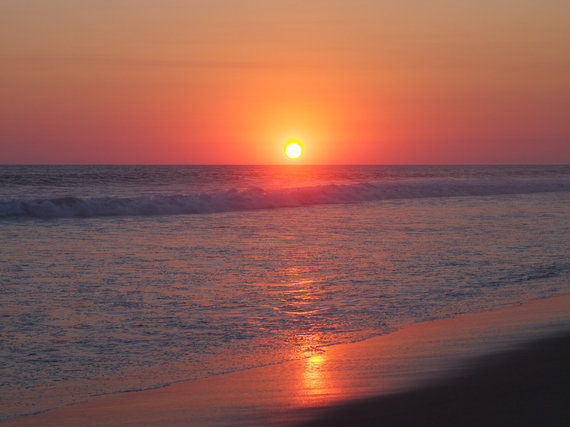 Follow HuffPost Canada Blogs on Facebook