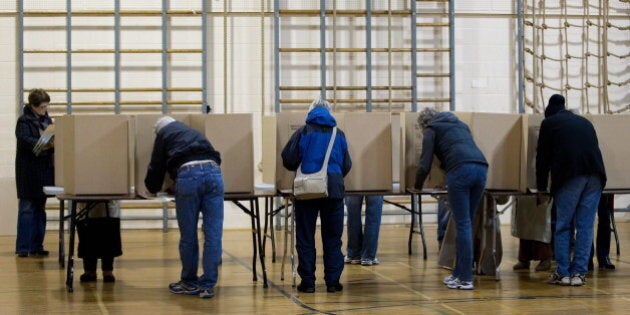 In the last municipal election in British Columbia, the estimated number of eligible voters in the province was 2,709,760. Meanwhile, the number of votes cast was 800,850.
This means -- ladies and gentlemen -- that only 29.55 per cent voted while 100 per cent of us live here, pay taxes and contribute as citizens.
What to do? Chances are that 70.45 per cent reading this post did not vote. I'm not blaming you, but am confused. Municipal budgets are nothing to sneeze at, if you bother to take a look. They are are certainly bigger than the budgets we're used to dealing with whether for your household or your business. In fact, it's the biggest budget for which you can have some direct ownership and accountability.
Granted, it is not the most exciting thing to own. A city is responsible for water, sewer, garbage collection, fire, police, recreation, culture and certain capital projects. But as far as budgets go, it is substantial, and our votes are more than just important. They are critical to how the whole system works.
Could I be so bold as to make a few assumptions about the non-voter?
You are busy.
You find politics petty and boring.
You're sure your vote won't make a difference either way.
You find that bureaucracy is slow and clunky and you just don't have time for that nonsense.
Plus, you're not really sure who to vote for and where to vote.
You're not sure anything will change anyway. So why bother?
Fair enough. I don't blame you. I'm just asking you to reconsider this time around. Let's break it down, one by one. We can do this.
I agree. We're all busy. It's human nature to fill our days with lists of things to do, places to go, people to see, money to earn. But you're not too busy to pay for the roof over your head. That includes property tax. You pay either way. You might as well have your say.
You find politics petty and boring.
I have to agree to a certain extent. Some politicians are petty. But the majority of elected officials are people like you and me who care about the wellbeing of their community. We should be grateful for council members who spend their evenings poring through briefing books the size of the New York City phone book, week after week.
And yes, it might seem boring to you. But they aren't bored. They like that stuff. That's why they ran. A democracy is only democratic if due process -- as tedious as it might seem -- is followed. Better them than you. That's worthy of a vote, is it not?
You're sure your vote won't make a difference either way.
That is where I have to disagree. Every vote matters. Every single one. In fact, there are countless examples of people winning and losing by single digit differences. Ask anyone who has run in an election. Ask me. When I ran in 2011 in Salmon Arm, I had 854 votes. If I could shake each of their hands in thanks, I would. It matters.
You find that bureaucracy is slow and clunky, and you don't have time for that nonsense.
Well, that's a skewed perception if you don't mind my saying. It is hard to watch water boil or paint dry. But it still boils or dries eventually. The trick is, you have to let it happen. Patience is critical to politics too. Things done with impatience and hurry don't often end so well. I'm sure we can agree on that.
You're not really sure who to vote for and where to vote.
This is a challenge. If you don't read the newspaper or listen to the radio or visit your municipality's website, this information can be difficult to find.
We could do a better job at this. I'd like to see a non-partisan professionally designed public service campaign address this. We can do much better.
And I don't mean signs on the highways and in the neighbourhoods. These are a necessary evil. We don't vote because someone has a blue sign or a red sign or a square sign or a rectangle one. We vote because we know them or we trust them or we think that we can. We just tolerate the visual clutter until the day after the election. Then we get cranky if not cleared out at once.
Most candidates will (or at least should) have a web presence or an email address. Go ahead. Seek them out and ask questions. They want to hear from you. Really, they do. And if they don't, they should not be running and should not be winning.
You're not sure anything will change anyway.
C'mon now. That's not really true and, deep down, you know it. Change is the only constant. On my daily commute from my home to my office, the landscape has vastly changed. There are new businesses, restaurants, grocery stores, financial institutions, parks, homes, trails and public art. It seems every day something new happens. It is all about awareness. And that is up to you.
If you look for new, you'll find it. If you don't, you won't. But you should because it's delightful.
If you are a voter, I want to thank you. Maybe in your travels these next few weeks you'll meet a non-voter. If you do, gently remind them of their importance. Help them by adopting them and bringing them to the polls.
Voting is one of the easiest and most powerful things we can do to preserve our democracy. I hope we can at least agree that democracy is worth voting for, especially in light of countries not as lucky as ours where democracy is what they fight for.
Voting really does make a world of difference. Please visit the polls on Nov. 15.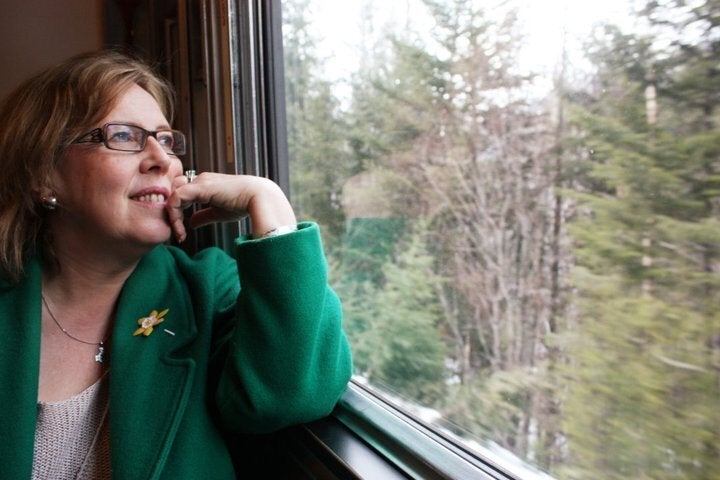 Best B.C. Politicians On Twitter