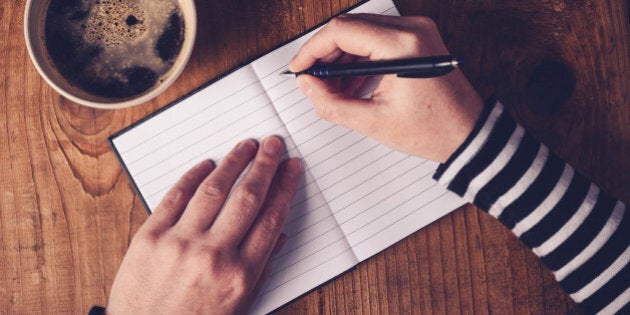 I write as a concerned neighbour but I'm not going to bum you out with more crap. Let's just say I'm worried and you need a pep talk.
About a year ago, I wrote a post about the Canadian election encouraging people to go for the brass ring and elect a leader who was a younger than the average voter and give the next generation a chance to make their mark.
Let's face it, once you are past 50, you have to trust that society has raised capable, compassionate leaders even if they are younger. It's really our most important job.
In your case, that's not an option. Too bad really. We have much to learn from generations younger than ours. They keep us hip, humble and honest.
I remember when the first Clinton was elected. My parents watched a man younger than them get elected to the White House. They were young when Kennedy was president. I was little when Nixon won. As a teenager, I knew Jimmy Carter was a great leader in a terrible spot. It's amazing what teenagers are capable of understanding.
I won't share what my teenagers think about Trump. Except for this: the word "perv" and "a small loan of a million dollars" comes up often at dinner conversations. They are sharp. Sharper than they know. And it's a unanimous observation. I have yet to meet a teenager here who likes Trump.
So be it. That aside. I think it's time we focused on what Canada (or at least this Canadian) loves about you.
1. Disney World. You have no idea. It's the duct tape that holds family memories together. Not just in Canada, but around the world. Except for Space Mountain. Sorry, that is the stuff of nightmares.
2. Florida beaches. So gorgeous. That sand, that heat. Those little seaside motels with kidney shaped swimming pools and palm trees. Dreamy. Not to mention the art deco of Miami Beach.
3. New York City. The bagels, the fire stations, the subway, the art, the museums, the noise, the spirit. It reminds us, forgive the cliche, that making it there, is making it. Oh, and the yellow cabs. Watch them, they don't stop.
4. Seattle. The world's best coffee. Thanks for that. We have Tim Horton's, but no offence to the double double, it doesn't hold up to your gorgeous rich espresso shots by the sea.
5. The weekend edition of the New York Times. Larger than the average Canadian phone book. Wow. You guys are smart, thoughtful and insightful. We forget to tell you that.
6. The New Yorker cartoons. Truth be told, I don't always get them. But I love them all the same.
7. The Oregon Coast. OMG. You can see puffins and blue whales before breakfast. And Portland, where every day must feel like a food truck festival. Yum!
8. The San Juan Islands off the Pacific coast north of Seattle. Gorgeous and very special.
9. San Francisco. North Beach, cable cars, Chez Panisse (someday). Wild and wonderful.
10. The talent -- Brooklyn 99, Barney Miller, SNL, pretty much every late night comedy show current and past. You remind us that humour is a powerful persuader. The world needs that. Especially now.
12. There are ten of you for each of us. It keeps us humble, for the most part. Except for the Blue Jays who bolster our confidence lately. We wouldn't mind getting the Stanley Cup back. Seriously, it would be a really big deal. But we can sort that out after November 8th.
So chin up America. You've got this and we're with you. Oh, and thanks for Anthony Bourdain and Netflx too. We are lucky to have you. Please don't Trump it up.
There's a poutine and a decent beer in it for you next time you visit. But get that vote thing sorted first eh?
Follow HuffPost Canada Blogs on Facebook