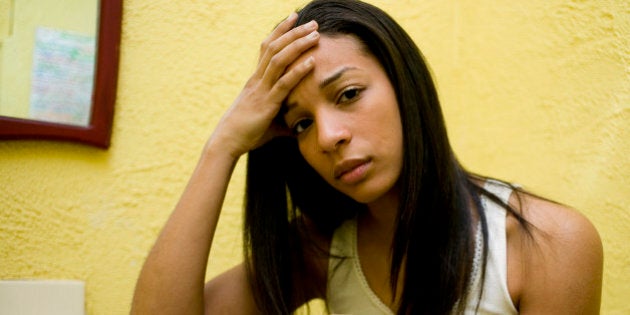 I was approached by a med-tech start-up company regarding their self-collection device for at-home screening "to prevent cervical cancer and Pelvic Inflammatory Disease (PID)". The Eve Kit's promo video and Indiegogo funding campaign explains the device and their motivation for designing it.
Violeta Cobo, Territory Manager, said that "HerSwab™ (the device that collects the sample) has been approved for self-collection of cervico-vaginal samples" by Health Canada. The device is to be launched in late 2016.
The promo video raised a number of questions for me.
The device was registered with Health Canada for "safety, efficacy and intended use", but as I explained to Jessica Ching, co-founder and CEO, the term "approved" is open to interpretation.
But that was only a quibble.
How exactly did they intend to test for cancer, HPV and "STIs which could cause PID"? Was the device a Pap test? An HPV DNA test? A swab for chlamydia and gonorrhea?
Ms. Ching explained that the device is not a Pap test. It can sample for either HPV or gonorrhea and chlamydia depending on which test the woman prefers. To detect HPV, the device collects the sample from the upper vaginal canal. The lab uses PCR amplification to test for high-risk strains of HPV.
However, because Pap tests use cytology when they sample from the cervix, I expressed some concern in case the self-sample result was inaccurate. A meta-analysis concluded that self-sampling and physician sampling were equivalent; but studies are ongoing.
Regarding the self-sample for chlamydia and gonorrhea a small study (189 women) found their swab for "easy, comfortable" and "suitable for diagnosis".
As to what happens after diagnosis, Ms. Cobo responded:
"When a patient gets a positive result, she gets referred to one of the doctors we are going to work with. The doctor will follow up with her and prescribe treatment or refer to a screening visit (in case of HPV) if needed. She could also grant us permission to share the results with her family doctor if she has one."
However, when I asked about the availability of those doctors, Ms. Ching admitted that to date there were very few with whom they have been able to partner. The ideal, she added, would be to eventually offer follow-up across the country; however, one of the rationales for the product is precisely the dearth of health care providers.
Do women want to do it for themselves?
The promotional material for the $85.00 kit argues that women find testing "awkward" and that they may not have time to see a health professional. They also see at-home privacy as a plus.
I asked Ms. Ching about research they had done into whether and why women would prefer at-home testing. They did focus groups with 20 women and spoke with 50 others from whom they gathered anecdotal information. She also mentioned focus groups conducted by the Dalla Lana School of Public Health and St. Michael's hospital and commented, "Our informal findings did mirror the findings of other published studies". A CMAJ commentary asks whether the time for self-testing in Canada has come.
The CMAJ commentary poses the question from a public health point of view about women at risk in Canada who might truly benefit.
In Australia, self-testing will be available in 2017 - to targeted women. For me, this is the real public health issue. In Australia,
"Women who don't normally get pap smears - including indigenous women, victims of sexual abuse and those who avoid the test for cultural or religious reasons - have the highest rates of cervical cancer. These are the women who, from 2017, will be able to collect their own tissue samples in world-first changes to the country's screening program".
Targeted self-testing strikes me as an improvement on the selling points of awkwardness, privacy and time constraints.
In Canada as in Australia, the women who get cervical cancer are not screened regularly and/or do not have follow-up and treatment for abnormal Pap tests. They are poor, marginalized and Indigenous. The Canadian government's response has been expensive vaccinations for girls (and in some provinces, boys) against HPV. Women's health advocates would prefer to see better access to screening and follow-up through Pap registries; and improved access to health care, especially in remote areas. According to the CMAJ commentary, some pilot testing of self-sampling has already taken place for these high-risk women.
The value of health professionals
As someone who worked in a sexual health clinic as a counsellor for three decades, I have one more issue.
When a woman came in for testing, I explained the Pap test, what is was for and how it was done. In fact, I often accompanied her to the examining room to translate (Spanish, French and occasionally very inadequate Portuguese) and in some cases, to hold her hand, especially when there had been past sexual trauma.
Counsellors use an intake sheet which covers not just medical, but also sexual history. We find out if the woman has a history of sexual abuse, if she has been having unprotected sexual activity, if it was vaginal, anal or oral, if she understands the difference between the Pap test and STI testing. We find out which STI she should be tested for depending on her risk factors. We tell her about contact tracing in case we find a reportable STI. We explain that HPV is very common and that only certain types may lead to cervical cancer unless the abnormal cells are treated.
These conversations are critical in helping a woman take control of her health in a way that DIY testing cannot.
Given the cost and limitations, it remains to be seen what role self-testing might play in this country.