Hero Images via Getty Images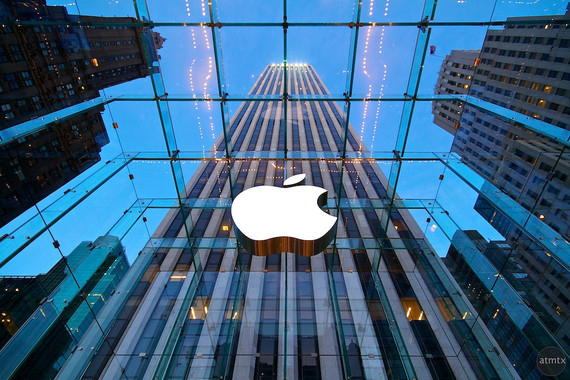 Apple launches are the stuff of legends; they cause lineups for days, stores to sell out, and months of back orders for their newest products. The iPhone 6 sold an impressive 10 million units during launch week, and that doesn't even include sales in China.
Clearly Apple knows how to launch a product.
You can use the same marketing techniques as Apple to successfully launch your own book as well. There are four techniques you can use that won't break the bank and will help build a cult around your book.
1. Find and understand your readers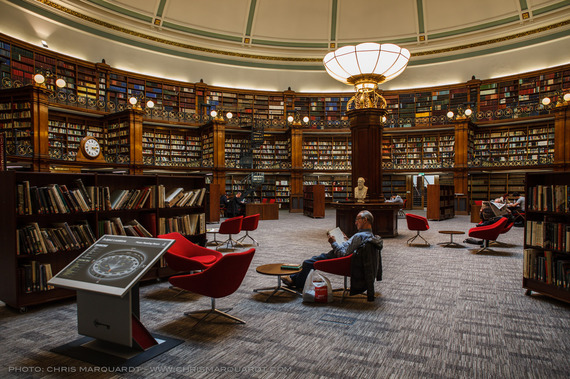 Finding an audience is like trying on shoes. If you don't try on the shoes before you purchase them, you'll get blisters, trip, and have a miserable day. Apple never trips over, and I don't want you to either. So just as you would try on a new pair of shoes to see if they'll fit, try on an audience to see if they'll fit your book.
Once you find the right group of readers, research everything about them. (Well almost everything, I don't think you need to know their bowel system...unless that's what your book is about). Research what they read, where they share information, what they watch, what blogs they follow, keywords they use, and which website they frequent. You can do this by monitoring online forums and groups, by conducting interviews or surveys, and even by watching them creepily at parks. Do whatever it takes to understand and know your readers.
2. Put the focus on the readers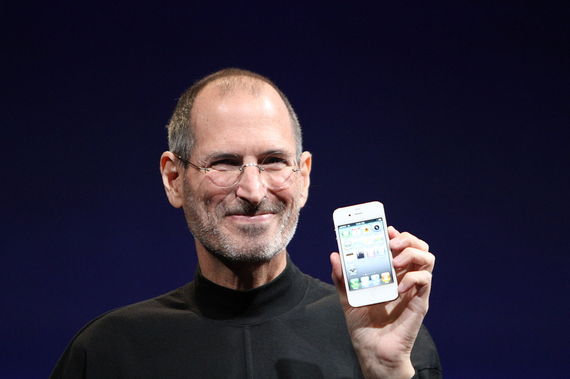 Rarely did you hear Steve Jobs speak about the various features of Apple products. He never talked about the new speed of the processor or the screen resolutions, because he knew that most people didn't care about the phone's features. The features are just fluff that you can list in the product description for background information. Instead, Steve Jobs talked about the benefits of the phone and emphasized how it affects you, the user. How it can help your day, how this phone brings you productivity, organization and simplicity. And most importantly how the new iPhone keeps you cool, stylish, and popular.
Apple makes their product about you.
Most authors talk about their characters, setting, plot line, or synopsis during interviews. But this doesn't engage their readers. Instead, authors should talk about why the reader will enjoy reading the book and how it can impact their lives. The author needs to talk about where the reader fits in.
Try answering these questions during book interviews:
Why would the reader want to read your book?
What do you want your reader to get out of the book?
What problems do you want your reader to realize and figure out?
How does your book benefit your reader?
Your reader cares about their life, not about how you developed your book's setting (unless they are A: a student or B: already a huge fan of your book). To grab your reader's attention you need to make the book about them. Try explaining how your book is going to fit into your reader's life, and why they will enjoy reading it. It's an easy question to ask but a tough one to answer if you don't know your audience.
3. Get Reviews from Influencers
Apple is famous for getting trendsetters, cool kids, thought leaders, and the people you are jealous of talking about the new iPhone before it launches. You probably already know of companies that target influential people to endorse their brand or product. These companies might pay for the endorsement or send out press releases with tons of information. With Apple, people start talking about its new product before the press release is out and months before it launches. The difference between Apple and other companies is that people are not talking about what the product does. They're talking about what it might do. Apple is creating speculation, curiosity, and better yet, letting people create content for them.
You don't need a resume like Apple to use this strategy.
Start making a targeted list of influencers and media that attract your readership before your book release. Then, contact them well in advance with story pitches that will generate curiosity and speculation. If you do this in advance of your book launch, then you will create more buzz for your book and a waiting audience.
Start searching the Internet and make a targeted list of:
Journalists
Bloggers
TV Hosts
Radio Hosts
Podcasts
Reviewers
Youtube Celebrities
Famed Instagrammers
4. Be Radical and Revolutionary
Why do we watch Apple? Or better yet, why does the whole world watch Apple? Simple. It's because Apple isn't scared to take on the world and make a change. They create change that results in the world shifting to keep up.
Don't be intimidated to write an original press release. It's the edgy press releases and pitches that engage audiences, not the boring ones that fit into a formula. Your press releases should be compelling, short, and all about how it will benefit the other person.

From Anirudh Koul