One would assume that after the glorious sexting scandal dubbed, "Weinergate" that users of social media would have learned a lesson or two.
Sites such as Twitter or Facebook are anything but private. In fact, they are profoundly public, permanent tools of communication that can ruin you in 140 characters or less.
Enter James Franco. The American actor recently came under fire for allegedly flirting with Lucy Clode, a 17-year-old Scottish girl, via Instagram.
The teenager was reportedly visiting New York City with her mum as an early birthday present. She met Franco outside of his Broadway play, Of Mice and Men where the actor was signing autographs. Lucy captured Spiderman's buddy on video and the star asked the attractive teen to tag him in the photo when she posted it online.
She did. And thus began a series of flirty texts and messages between the actor and the barely legal fan, which ultimately wound up posted online for all to see.
This story bothers me on so many levels.
First of all, I have adored James Franco ever since he had the ballocks to play himself on an episode of 30 Rock in which he carried on a fake romance with Jenna Maroney in order to hide the fact that he was really dating a Japanese body pillow.
So when news of this scandal broke, I was immediately bothered by it. He is, after all, 35 -- more than twice the age of his attempted conquest. I was also surprised because we rarely hear anything of Franco's love life. I would have been less surprised had he been dating a Japanese body pillow or came out as asexual.
Secondly, I am surprised that even in 2014 people still seem to think that they are afforded some kind of privacy when it comes to texts or chats.
We have colleges offering entire courses in social media and society. Teachers repeatedly try to drill home the message to students that social media must be used with great restraint.
That same sentiment is stressed in Russell Crowe's epic film, Gladiator when the Roman General turned slave turned saucy gladiator, Maximus, reminds all of us that "What we do in life [or on Twitter] echoes in eternity."
We are reminded almost daily of the consequences of committing a Facebook faux-pas or Twitter transgression. Even a small gaffe can explode almost immediately.
Following an out-of-context tweet from @ColbertReport, the hashtag #CancelColbert began trending recently, taking aim at the Comedy Central show hosted by Stephen Colbert.
Colbert responded by essentially blowing up the Twitter account and replacing it with @StephenAtHome.
And who can forget the infamous and outright crazy tweets uttered by the likes of Lindsay Lohan, Amanda Bynes and Charlie Sheen? For some, it can mean a blow to the cheque book.
Courtney Love, for example, was ordered to pay $430,000 after posting a series of libelous tweets against fashion designer Dawn Simorangkir. And comedian Gilbert Gottfried was sacked by Aflac after tweeting insensitive jokes following the 2011 Japanese tsunami.
Horror writer Stephen King was met with quick criticism after delving into the Dylan Farrow abuse allegations levied against her adoptive father, Woody Allen. The backlash was huge, prompting King to basically beg for mercy.
"Still learning my way around this thing. Mercy, please." @StephenKing
After the "private" chat between James Franco and his paramour became public, a very uncomfortable Franco appeared on Live! With Kelly and Michael and came clean.
"I'm embarrassed, and I guess I'm just a model of how social media is tricky," explained Franco."It's a way people meet each other today, but what I've learned...you don't know who's on the other end."
Except that in this case, Franco knew exactly who was on the other end. The girl readily admits to being only 17. When Franco asks if she has a boyfriend, Clode coyly replies: "Not if you're around." Franco then wants to know the name of the hotel where Lucy is staying (with her mom) and asks whether he should get a room.
After attempting to quell the scandal, Franco tries to garner some sympathy.
"Unfortunately in my position...not only do I have to go through the embarrassing rituals of meeting someone, but if I do that, then it gets published for the world so it's doubly embarrassing,"
Sorry, James. This little scandal would not even be a scandal had the girl in question been 21 years of age. No one would care. She is still a teenager though...not even old enough to drink legally. So yes, it is a little creepy that you continued to hit on her once you knew her true age.
But hopefully we can all learn a lesson here. Assume that anything you write on social media can and will be used against you. Assume that nothing is private and do not trust someone you just met to safeguard your privacy and keep your dignity intact, least of all a 17-year-old girl.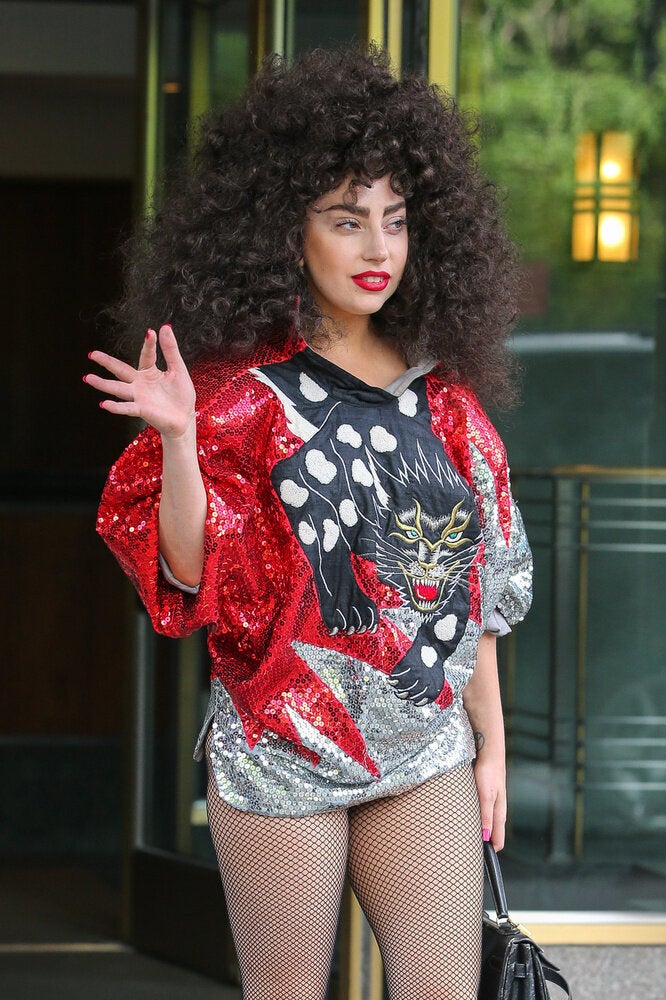 Celebrity News & Photos