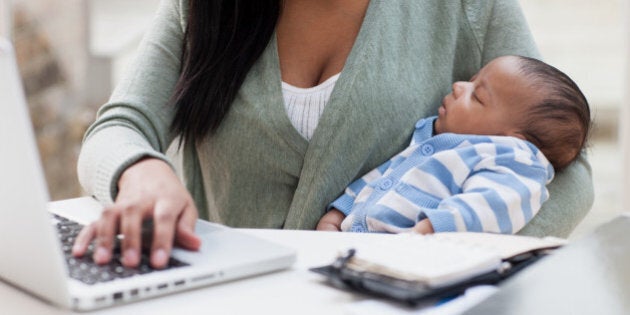 When the president of the Economic Club of Canada boasted about going back to work just two short weeks after giving birth, my ovaries hurt.
Rhiannon Traill was sharing her experience during a recent Newstalk 1010 panel discussion. She seemed proud of her "accomplishment" but admitted that women were quick to criticize her for deciding to end her maternity leave almost before it began.
Sadly, in our quest to prove ourselves to be equal to men, women are increasingly denying their maternal instinct.
If a new mother laments that she must return to work early or her electricity will be cut off, I have sympathy for her predicament. But to make such an announcement unequivocally, as a point of pride, with no hint of regret or shame seems heartless.
This is not like bragging about nailing down a difficult yoga position in two weeks. This is the shocking revelation that despite the existence of an exceedingly generous maternity leave, a mother would choose to relinquish her right to cuddle and bond with her newborn baby full-time.
Whether these women are militant feminists or workaholics (or both), it is clear that they view embracing the role of mother as a weakness, rather than a strength. I have seen people devote more time to a new puppy, or a vegetable garden, than some women bestow upon their newborn babies.
Why are some women so eager to return to work as soon as possible and why bother having a baby if you cannot imagine spending even a few months with the very child you created?
Not long ago, Yahoo CEO Marissa Mayer confessed to Fortune magazine that her maternity leave would only be "a few weeks long, and I'll work throughout it." She held true to her word, working through a two-week maternity leave before returning to her post altogether.
But what message does that send to other women? Employees who work for such cold hearted bosses will surely find it difficult to partake in their own maternity leave.
"As one of the foremost working moms in the nation with the power to lead the way for other women, Marissa Mayer has instead let working mothers down," contends Ivana Pignatelli, a parenting expert and blogger for ModernMom.com
Speaking to Parents magazine, Pignatelli goes on to shatter the notion that women can have it all:
"Unless there is some magic potion that a fairy is going to drop off on my front doorstep, I'm stumped as to how to 'have it all'. Enough of the idealized motherhood and the perfectionism that simply exhausts us rather than fills our lives with meaning."
Returning to work just 14 days after bringing a new life into this world may cement your reputation as a hard worker and dedicated employee, but why not take pride in applying those traits to motherhood. Do we think so little of moms and parenting that we wish to wash our hands of it entirely while handing our most precious treasure to a nanny (likely a stranger you only recently met for the first time).
While women can and should be proud of their educational and workplace accomplishments, propelling your career should not come at the expense of your newborn baby.
Like it or not, a baby does have needs.
Neuroscientist Marian Diamond explains just how critical love and touch are in terms of your baby's brain development. In her book, "Magic Trees of the Mind: How to Nurture Your Child's Intelligence, Creativity, and Healthy Emotions from Birth Through Adolescence" Diamond insists there is hard scientific evidence to show that attention and affection in infancy can have a profound, lifelong impact on children.
Your child's growth -- their physical, emotional and mental well-being -- can best be served by hugging, kissing and playing with your little one.
"By the time a child is three years old, 90 per cent of their brain has been developed -- the quality of relationships and learning environments for babies and toddlers is critically important."
In other words, that little "blob" is growing and learning at an extraordinary rate and studies also prove that children suffer increased cortisol levels (the so-called stress hormone) when they are separated from their mother.
So why are Western mothers denying the importance of motherhood and refusing to properly bond with their children?
Why are we trying so desperately hard to have it all, yet giving our babies so little?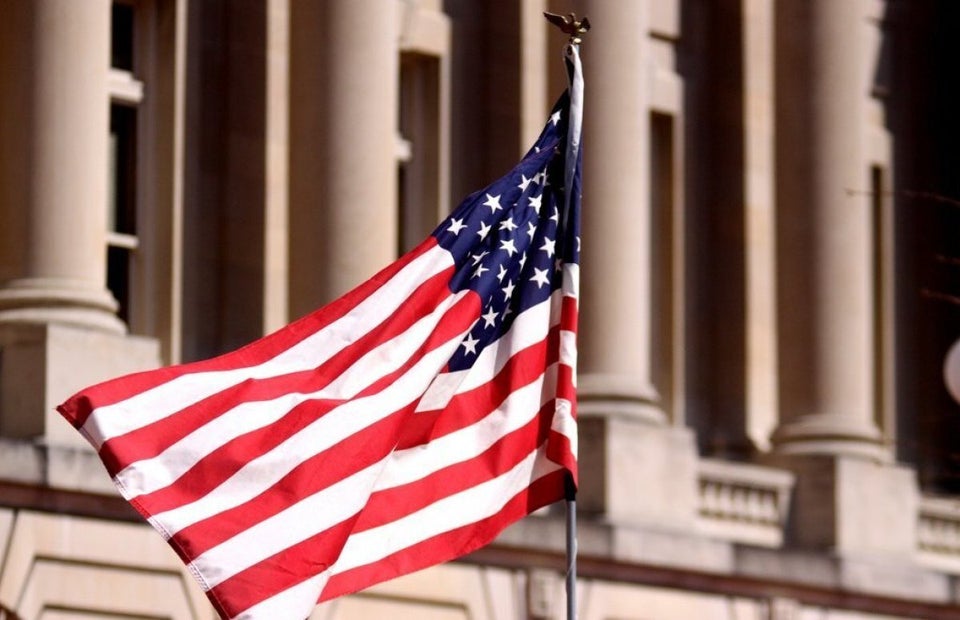 Maternity Leave Around The World (2012)