YouTube
Huffington Post Canada is pleased to announce, in conjunction with the organization C4P Animal Rescue, the launch of Adopt-a-HuffPet. Each week we will feature adoptable rescue pets eager to find a loving home. Pets will be chosen from shelters across the country. If you wish to find out more about available rescue pets in your area, please visit C4P Animal Rescue.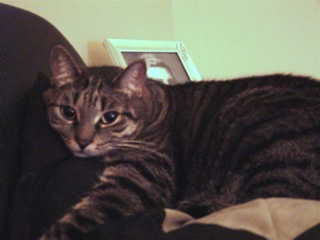 Born January, 2000, Julius is a senior cat, currently living in Toronto, who still has a ton of love to give. He had a companion furry friend who recently passed away and has been lonely ever since. A home with a lot of human and/or animal contact would be right up his alley. A gentle soul, Julius LOVES chasing his laser toy, feather bird and carries his stuffed monkey in his mouth with great pride. He loves to be brushed and is ALL about being a lap cat. He is on a dry urinary care food with a little olive oil.
Due to personal health issues, Julius's current guardian can no longer take care of him. Julius needs to find a home by the end of August.
If you can find it in your heart to adopt this wonderful boy, who deserves nothing more than to live out the rest of his life in a happy, forever home, please contact Alex at 416-712-7297 or email: forpaws@rogers.com.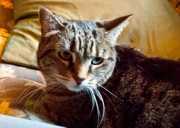 Moustache adoption de chats is looking for a permanent home for bonded cats Maya and Livia. Maya is a brown-striped tabby female, who was born in the spring of 2002. That October, her owner dropped a box over a bridge with her, a rabbit and three unweaned kittens in it. All but Maya found homes. Maya is affectionate and lively. She has been in foster care since. She was adopted once but returned as she cannot adapt to a new home without Livia.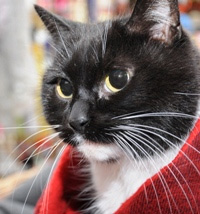 Livia is a black-and-white female. She was found as a feral kitten and came into rescue at six months, in February 2000. She was adopted once and returned as she cannot adapt without Maya. She loves attention but will take a few weeks to adapt to a new caregiver.
Both cats have been fostered together for many years. Both are quite small, under 8 lbs. They recently lost their foster home as their caregivers moved away from Montreal. Do you have room in your home and hearts for our girls? If so, contact Estelle Blais: estelleblais@hotmail.com 514-254-4926