Adopt-a-HuffPet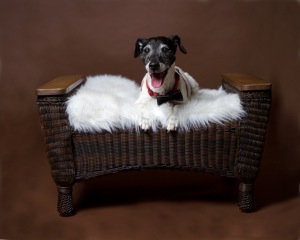 I was a stray and came from Clarington Animal services. I am a senior Jack Russell Terrier approximately 12 years old, and my name is Little Jack!
When I was out of time, the nice people at the Humane Society of Durham Region agreed to take care of me but it is so crowded here! Because I am a smaller dog I am always in a crate and when people walk past me I get excited and bark so they just keep walking by.
I love to walk with my favourite stuffy in my mouth and really like all the attention our volunteers give me -- I especially love belly rubs and snuggles. I like most dogs but do not like cats! I promise to be a very good boy and would really like a quiet home and where I can get all the love and snuggles I want!
Contact: Humane Society of Durham Region 905-665-7430 info@humanedurham.com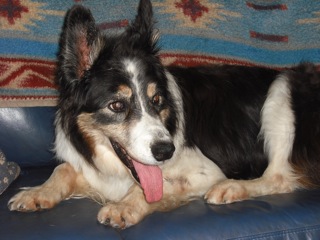 Roxy is a senior Border Collie with an inoperable mass on her liver. She was dumped by her owners in June -- probably due to her medical issues.
Roxy is happy and alert, but is losing weight. My vet recommends keeping her comfortable, but doesn't feel she has more than a few months. I am happy to keep her here at our kennel but Roxy really does not enjoy being around other dogs.
She needs a quiet household, one with no other animals and no kids. She seems perfectly fine with adults and quite social. She enjoys walks. She really is quite sweet but needs more than our kennel can provide. She is not getting as much attention as she would like, and I'd hate for her last few months to be spent in relative isolation.
If you know anyone willing to take in this wonderful dog who does not have a lot of time left, and give her the loving she deserves, I'd love to hear from them. Newmarket area would be ideal so she can be monitored by the Sharon Vet Clinic. We will cover food, supplements and vet/medications.
Contact: Luan Egan, Southern Ontario Border Collie Rescue, sobcr@bell.net 905 473-6116