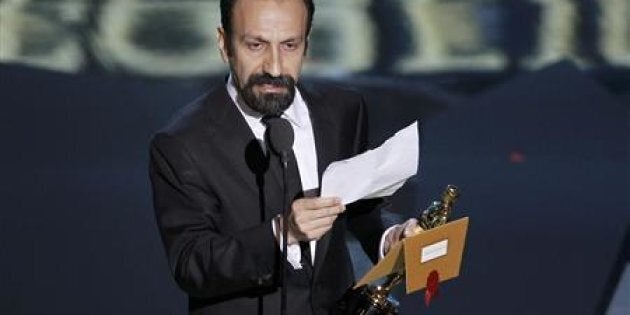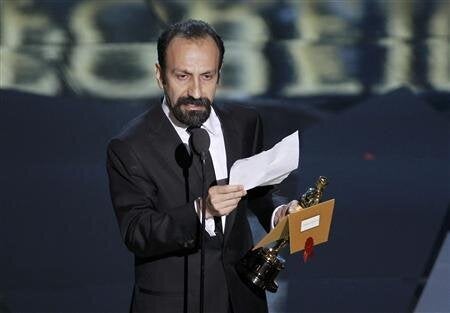 Once again the Islamic Republic of Iran has chosen bravado over tact -- or, in this case, they've chosen bravado over an understanding of cinema, the arts, or culture. In a week when Iranian cinema has taken a few hits locally -- with the tightening of censors and distribution rights for Iranian filmmakers within Iran -- the Minister of Culture, Mohammed Hosseini confirmed (week of September 27) that Iran would not submit a film for consideration at the 85th Academy Awards.
The boycott was called over the anti-Islam film Innocence of Muslims. In a statement to the ISNA state news agency, Hosseini said, "I am officially announcing that in reaction to the intolerable insult to the Great Prophet of Islam we will refrain from taking part in this year's Oscars."
Innocence of Muslims aspired and failed to be a film, which was then dubbed, cut, and turned into a hybrid trailer-clip of a YouTube video. The poor production value, and the ignorance put into the creation of this project are far from worthy of the protests, bloodshed, or lives lost. Despite this, the Iranian government has decided to take a stand against the Academy Awards, for not taking a stand against a YouTube video. This reasoning is untenable, and thus it merits some analysis.
A recent New York Times op-ed asked what the logic behind a country that won the Academy Award for best foreign film last year had in boycotting cinema's biggest prize? The simple answer lies in the fact that the Academy didn't denounce a poorly produced and bigoted YouTube video by a former gas station owner. But surely this is a fact that we should commend the Academy for? They took the proper step in not acknowledging this crude and blasphemous film. If they were to take a stand against the film they would have then recognized it as a film worthy of cinematic recognition.
Instead what the Iranian government has successfully done is distanced themselves from an establishment that recognized one of Iran's most talented artists, Asghar Farhadi.
Iran's participation and victory in the best foreign film category at last year's Oscars was perhaps one of its last official ties to mainstream American culture. Not only was it hailed a victory for Farhadi, a homegrown Iranian talent, but also a victory for the Iranian nation and Iranian culture. Farhadi was immediately hailed a cultural ambassador, exporting the ordinary lives of Iranians to American eyes. Iranian cinema was being recognized as one that spoke truth in pictures. The truth being that Iranians face the same human struggles of family, relationships, and money as any American, European, Canadian, or Israeli.
As Israel and conservative American politicians hawkishly gesture towards a military strike against Iran's nuclear program, Farhadi humanized Iranians as more than their tyrannical government.
Today, Iran's boycott is not accomplishing any external form of influence on America or the Academy. On the contrary, they are internally stifling the Iranian film industry.
Hosseini's announcement comes a day after the Iranian selection committee put forward A Cube of Sugar as this year's entry for best foreign film."
Iran's decision to boycott really lies in its fear of another filmmaker taking an international platform the way Farhadi did at last year's Oscar's. Farhadi dedicated his Oscar to the "rich and ancient [Iranian] culture that has been hidden under the heavy dust of politics."
He distinguished Iranian society as separate from Iran's political establishment. This sentiment is far from the branding given by Iran's Ministry of Culture, or the clerics that infuse political religion in every aspect of Iranian society. Add to this Farhadi's sartorial gesture of wearing a necktie -- a piece of clothing banned for being symbolic of Western decadence -- further insulting the Iranian regime.
The true reasoning behind Iran's boycott of the Oscars lies in an effort to stop the export and exposure of true Iranian society, untouched by the Islamic Republic.
While Iran's victory in the Oscar's "Best Foreign Film" category may never reoccur, it has already made significant strides. Farhadi has placed Iranian cinema on the global map, and he did this while dodging the censorial policies of the regime. While an insignificant YouTube film might be the pretext, and the consequence is Iran's omission from the Oscar's, Iranian cinema has achieved its transnational platform. As Hamid Dabashi, an Iranian cinema historian has stated, "the fear of the ruling regime of the global popularity of Iranian cinema is legitimate."
Iran's Minister of Culture can wax belligerent about the Innocence of Muslims, but he cannot distract from the fact that Iranians have escaped the confines of the Islamist tyranny onto the global stage with their cinema. Iranian cinema will continue, whether these filmmakers are forced into exile, or banned from an award ceremony.