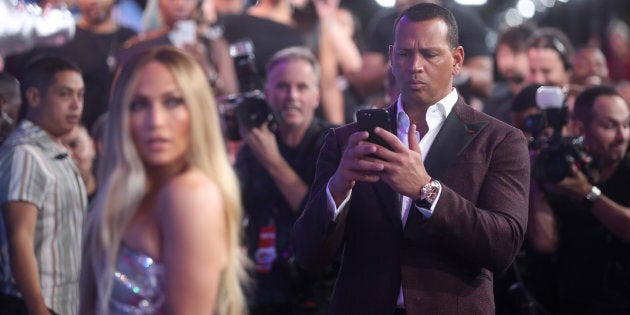 When is the last time you came across the word "uxoriousness"? I've only seen it once, as Emma Thompson's single-word answer to the question, "What is the quality you most like in a man?" in a 2008 Vanity Fair article.
In an ideal world, "uxorious" would be used constantly. Not just because it sounds opulent and fun — too few commonly used words contain an X! — but because its meaning refers to something we truly don't hear about enough: a person who is excessively supportive of their wife.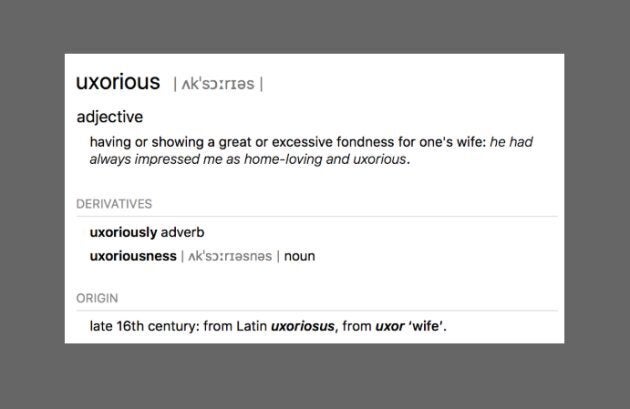 Obsessive consumers of celebrity news may have noticed recent examples of famous men who are publicly supportive of their successful female partners. Take Ariana Grande and Pete Davidson, everyone's favourite example of the quickie engagement. Davidson is a relatively well-known "SNL" cast member, but his celebrity doesn't even approach his fiancée's level of global superstardom. He recently told GQ Magazine that Grande bought a $16 million house for the two of them to live in. His financial role, apparently, is keeping the fridge stocked. "She's really sweet. She's like, 'This is our house,' and I'm like, 'You're very nice for saying that. Thank you for letting me stay here,'" Davidson told the magazine.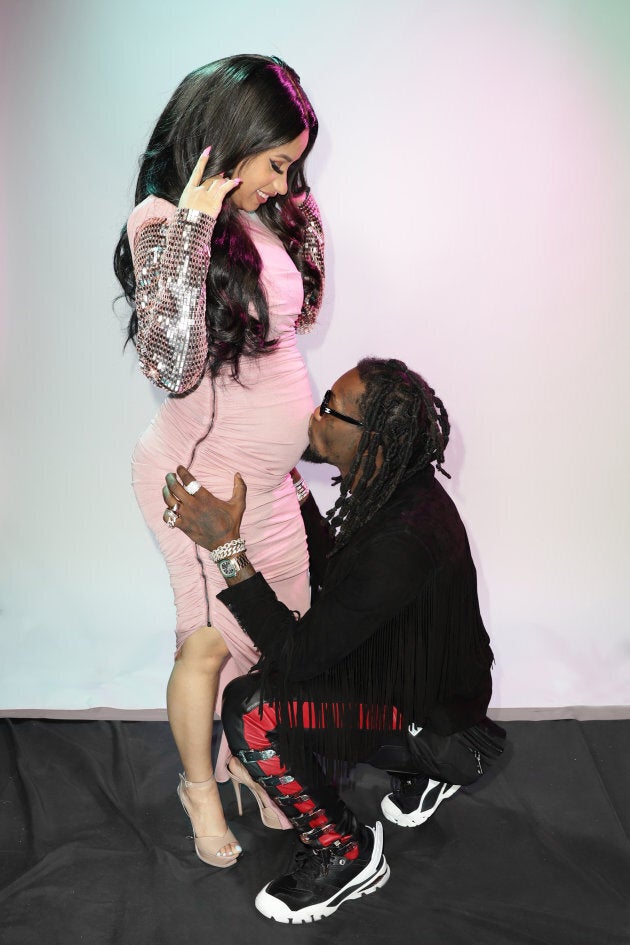 Maybe "man publicly loves his wife" doesn't seem like huge news. But in the current pop culture landscape, it stands out, and that says something. Girls so often grow up surrounded by examples of inequitable relationships: men who don't want to date women who are their intellectual equals, who don't want to be outshone, or who want to retain some degree of dominance.
Think 43-year-old Leonardo DiCaprio and his pattern of dating significantly younger women. (His current girlfriend, 20-year-old Argentinian model Camila Morrone, is younger than the movie "Titanic.") For all we know, these women are smarter and more interesting than him, and they have an equitable partnership — but with such a longstanding pattern, it's hard not to see a power imbalance in his penchant for the youngens. And think of Drake, whose entire persona is "sensitive guy," but who attacked Meek Mill by suggesting that he's second fiddle to girlfriend Nicki Minaj, and thus, emasculated.
Obviously, we're not saying public praise from a male partner is a goal in itself, or that accolades from a romantic partner aren't worth more than those from a friend or colleague. But within the context of a hetero relationship, where equality between the two parties has not always historically been a given, there's something encouraging about such public displays of admiration from a man to a woman.
Several prominent TV shows have wrestled with the power dynamics that occur when men struggle to accept their wives' success — but tellingly, they're set in the past, where it's more safe to explore these kinds of issues.
"The Crown," a fictionalized series about the beginning of Queen Elizabeth II's reign, shows the monarch and her husband struggling with the power dynamic that puts her pursuits well ahead of his. She tries to appease him by demanding that language about "obedience," which was considered archaic even in 1947, be added back into her wedding vows. (The show didn't fabricate this, it's something that actually happened.)
It's also part of the plot on the Amazon series "The Marvelous Mrs. Maisel," a critical darling and Golden Globe winner. This show is about a 1950s housewife who stumbles into the world of standup comedy. Her husband leaves her in the first episode, but he isn't entirely painted as a villain — he's someone who appreciates that his wife is bold and gregarious, but he's also portrayed as inadequately prepared to be a husband to a woman who's such a presence. He seems like he's trying, but in the '50s, there were very few cultural models for an equal marriage.
That's why the A-Rods of the world should be celebrated. It's worth pointing out when a famous man is willing to publicly admire his partner without feeling threatened, because sadly, it is still somewhat rare. The more A-Rods we see today, the more healthy relationships we'll see in the future. And, most importantly, the more likely it is that we can get "uxorious" into common usage.