Two years ago, I bought a house and the while the inside was freshly renovated, the outside was a disaster, revealing its former secret life as a rental property. Little did I know, that this house and yard would inspire a chain of events that would set me on a new path.
I was pretty horrified by the quote we received from a landscaper for leveling, then sodding the yard and putting in the garden beds. My partner Ian, who had done similar work on his own homes in the past, figured he was up for the task.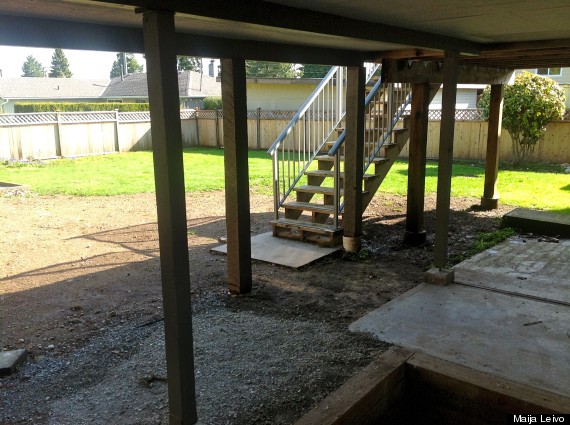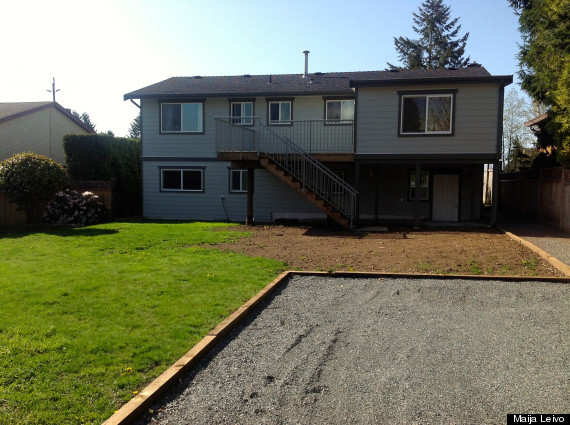 Our garden spaces were now an empty canvas. I knew I had to get started but I had no idea how. It was classic blank page syndrome, but with a modern twist, I yearned for technology to help. As I stared at my property from the sidewalk, I thought, "There must be an app for that!"
I visited the App Store looking for something to simplify the job of mapping my yard so that I could figure out what to plant. There were encyclopedias and "look books," gardening magazines and photo apps, which would allow you to take a picture and then paste pictures of plants into your garden on top.
To my great surprise, there wasn't anything to help create a two-dimensional map of the property.
In the absence of a technological solution, I was forced to revert to pencil and paper and got started. I had always loved gardening. I pulled the weeds out of all the flowerbeds in our rental houses and planted annuals. But I struggled with my first house, feeling confined by the shrubs and shapes set by previous owners.
With a fresh slate I could fill my gardens with all the bright colours my heart desired, but I also had to bring myself up to speed on good gardening practice so it's been a steep learning curve.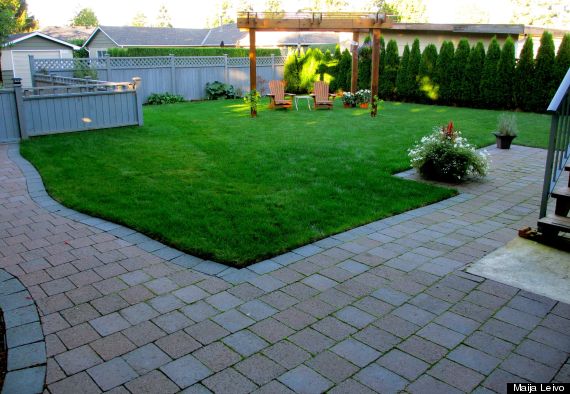 My desire was to recapture a space like my grandmother's yard when I was a kid. She emigrated from Finland in 1930. When I was growing up, she and my grandfather owned a small two-bedroom house in a Toronto suburb. Their privacy was ensured by the lilac hedges that ran the property line and tucked beneath were tiny lilies of the valley. No place smelled better during May.
She also had a round perennial garden with purple and yellow violas juxtaposed against tiny white flowers like alyssum, which returned every year. Behind the garage she had a vegetable patch where she grew carrots, English cucumbers and rhubarb. My grandmother always kept a four-gallon pail of clean water beside the garden so we could rinse our freshly picked carrots before we ate them.
A huge cherry tree dominated the yard. For a few weeks every year, we would climb onto the garage roof and eat our fill, gorging on summer goodness.
When we were sent outside to play, her yard marked the seasonal passage of time in colour, scents and tastes.
As I talk to people about the gardens and gardening, everyone has a similar story. We all want to recapture a personal Eden of sunny summer days to share with a new generation. We do it in different ways and in different places from our original Edens, but the quest remains the same.
That first summer we planted a Japanese Maple and added in shasta daisies. Black-Eyed Susans always made me smile, so I lined the sidewalk with them. It seemed like a couple of smoke bushes would add a wide brush stroke of colour to compliment the Maple, so those went in as well. We planted in September and then we waited. Unsure how anything would look the next year.
In the meantime, I became more obsessed with gardening and started to buy gardening magazines at the check out counter, but realized that they didn't solve my design problems. Friends and I debated creating an iPad App to help with the job. We connected with a great design team in Vancouver, Denim and Steel, and they helped us to define the technical potential of my dream. We raised development funding and built the Garden Sketch App as a first step and working prototype.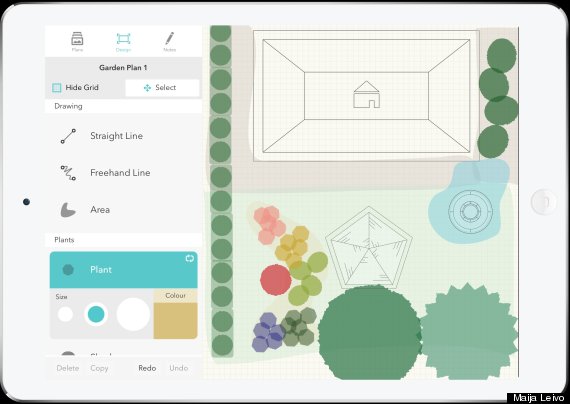 Garden Sketch gets gardeners through their own blank page syndrome by using their yard dimensions and pre-fab houses to give shape to their properties. After which they can use lines, and preset logos to map out the gardens of their dreams. It is currently available in the iTunes Store.
It took us about six weeks over the summer of 2012, but the yard took shape. We put the cash from the landscaper's labour into materials and created some beautiful garden spaces.
I've just enjoyed the second full season with my gardens and they remain works in progress. But it's clear that they give me much more than they ever expect to receive from me in return. But best of all, these gardens of mine have pushed me to create something even bigger than my own garden space, setting me on a journey to help other people create great spaces too.
Over the next few months I hope to publish stories of some of the successes and failures from my garden and the inspirations that keep me dreaming about the garden through our long grey winter. I don't have any special training.
Most of what I do is by trial and error, relying on suggestions and advice from friends and professionals, in person and online. If there is a better way, let me know. I look forward to hearing from you.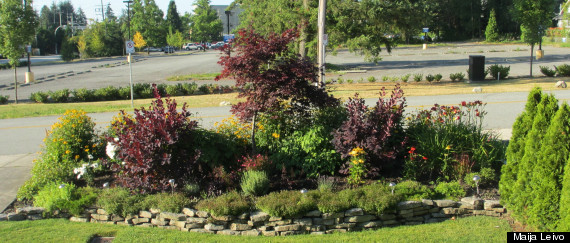 The Garden Sketch is holding a Design This contest. To enter, simply download the app, create your garden sketch, and share on the Garden Sketch Facebook Page or by tweeting with the hash tag #BeddingDown. Prizes will be announced every Friday from Sept. 26 to Oct. 31 and winners will receive an online or local garden centre gift certificate of $50.
ALSO ON HUFFPOST: