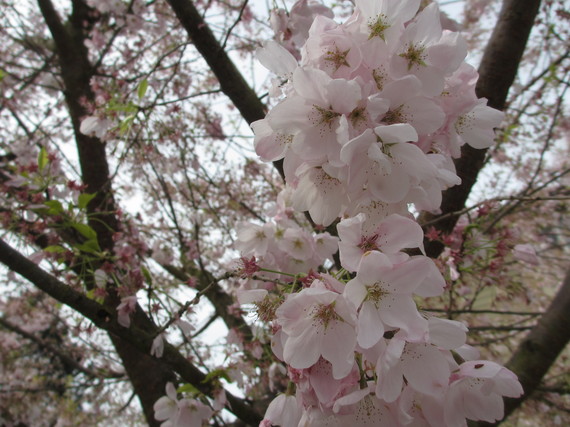 Spring has sprung. While much of the rest of Canada still digs out and thaws from its deep winter freeze, West Coast gardens have busted through. We've sprinted through the early spring blooms with colourful rapidity, leaving cherry blossom petals as the only white stuff on the ground here.
Our crocuses were drawn from the early February mud by days of unusual sunshine that has also lured us outside to enjoy them. Tall daffodils created their own helioclimes of warm yellow. Now tulips and bleeding hearts paint away the brown of winter landscaping.
It's no surprise that many of these harbingers of spring grow from bulbs, planted long before. It's the best time to celebrate life in the garden.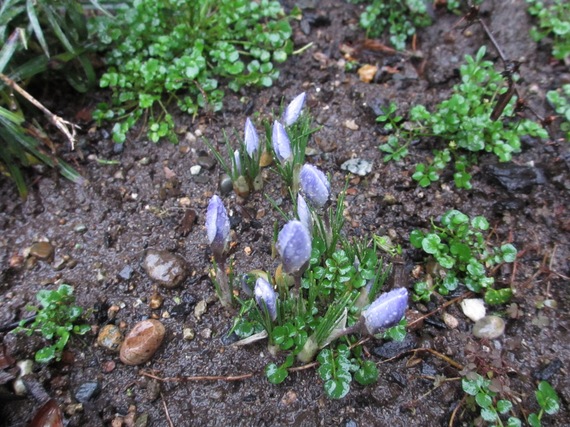 But when we planted those bulbs in the autumn, it was hard to know how things would turn out. Should we plant in blocks or patterns? Will they bloom this time? We dig and dream. The energy stored within these little bulbs provides the biological drive: a life force that defies our long dark winters and often bitter cold. We tidy up the stems a bit, but the floppy leaves do most of the work to return nutrients to the bulbs for next year.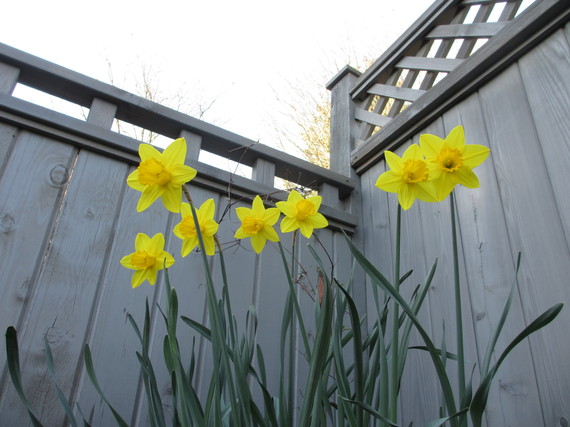 And they come back. Even though the winter garden appears razed to the ground, first a little leaf unfurls and before long, a whole plant, then flowers. Each according to its own rhythm, a symphony of colour played slowly over the spring and summer months.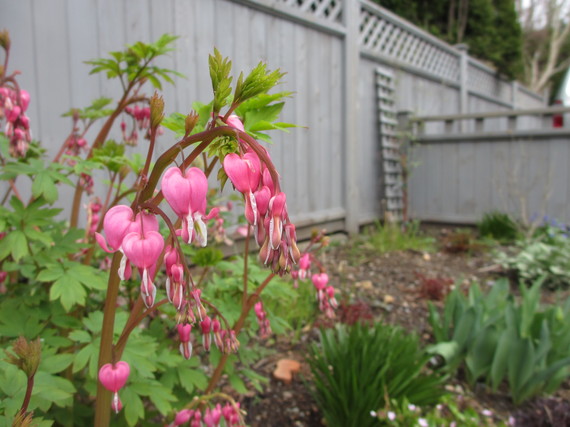 So it is in spring that I am struck by the faith and wonder of gardening. It's a faith in nature and the universe that after getting progressively darker every day for six months, everything turns and slowly and gradually, we see more light. To reward our faith, we are trothed the gift of colour.
We also have the stick of a rhododendron bush newly planted in our yard. Its parent lives on the Sumas prairie: a giant bush whose branches became so heavy, this one dropped to kiss the ground.
Uncle Neil selected a few most likely to succeed for us. His bush in turn had come from the family property in New Westminster, B.C. where they were all born and grew up in the teens and twenties of the last century. They lost the house in the Crash, but transplanted their home by way of rhododendrons, snowdrops and rhubarb when they moved.
In our turn, we've also drawn from them, to help us make our homes. They have been part of our shared hope to make things better -- but we also don't forget how tough it can be.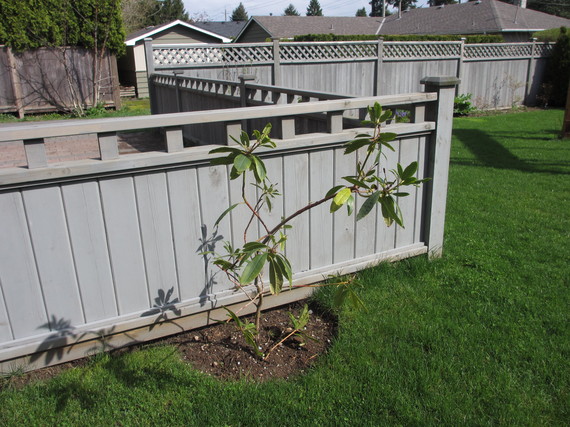 Uncle Neil died in February. We lost his loving presence, his curiosity, and deep knowledge of the people and world around him. But we're grateful that he'll live on in our gardens.