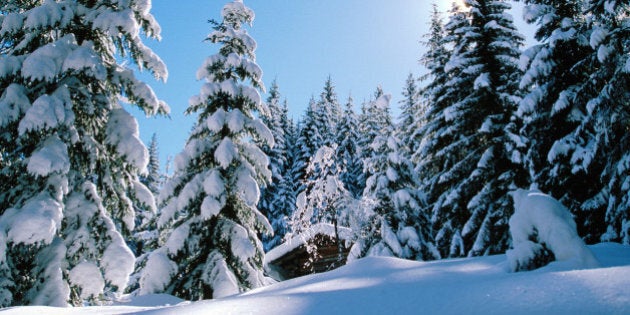 Cottage season was longer than ever this year: September boasted summer-like warmth; October and November saw temperatures in the 20s.
Yet, a countrywide cooling is finally underway. The first flurries have fallen and, more tellingly, pumpkin spice has been dethroned by eggnog.
For many Canadians this change in climate signals the end of cottage season, a peculiar behaviour for a people who call the great white north home. It gets a little -- err, a lot -- chilly and Canadians cease to take part in a favourite national pastime.
With so many winterized cottages, cabins, chalets, and yurts (yes, yurts) across Canada, cottage "season" can be a thing of the past. This winter, keep your hair smelling like campfire even when there's snow on the ground with this list of the coziest and coolest all-Canadian getaways.
Follow HuffPost Canada Blogs on Facebook