Prime Minister Justin Trudeau, this is your wake-up call.
You need to protect Canada's wild salmon before they're all gone.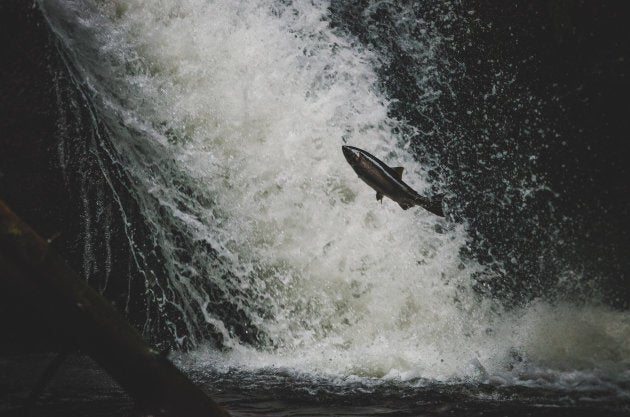 Sadly, it's been left to environmentalists and First Nations peoples to fight for the wild salmons' survival against daunting odds, including endless political interference.
Is this acquiescence by our government?
The government is also acting in bad faith by endorsing — and now financing — a massive expansion of the Trans Canada Pipeline to ship tar-like bitumen oil from Alberta's oil sands to a Greater Vancouver terminal. This is according to many First Nations protesters, as well as numerous other stakeholders, including environment organizations.
Ultimately, a major bitumen spill would devastate B.C.'s coastline and kill off much of its aquatic wildlife. And Kinder Morgan (the pipeline's owner until it was purchased last week by the federal government) already has a long track record of dozens of oil spills, including major ones — even by its own admission.
This explains why so many ordinary citizens have been engaging in acts of civil disobedience at Kinder Morgan Canada's terminal in Burnaby. Hundreds of them — including senior citizens such as the lady pictured below (Elan Ross Gibson) — have already been arrested.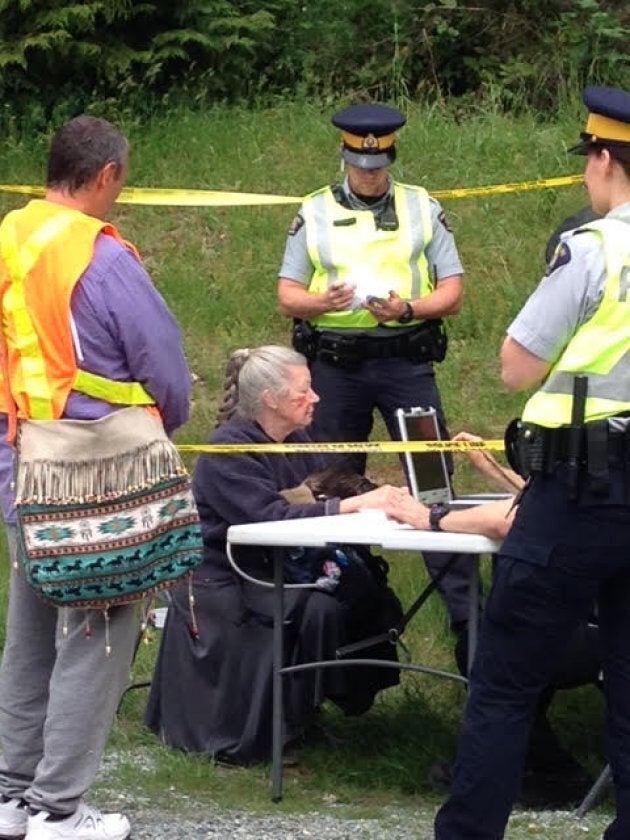 And did this really happen while your government and Kinder Morgan were supposedly still consulting with First Nations?
Is DFO doing more harm than good for our salmon?
Prime minister, your unwavering support for highly controversial salmon farmers is likely contributing to the destruction of a traditional source of income for many First Nations peoples, who rely on commercial fishing. Also, remember that wild salmon is integral to the cultures and way of life of many Indigenous tribes.
Will this betrayal of First Nations peoples be your shameful legacy, prime minister? Or will you intervene to make a positive difference before it's too late?
Right now, the Department of Fisheries and Oceans (DFO) that you oversee is analogous to a taxpayer-funded public relations agency for the salmon farming industry. It even has a publicly stated mandate to promote salmon farming.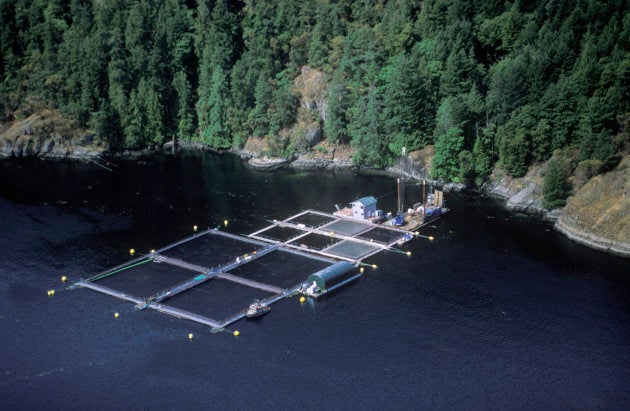 I'm certainly not the first to point this out. In fact, this hypocrisy was glaringly exposed in 2012 in a $37-million, federally funded inquiry into the dwindling of salmon stocks.
The inquiry's head, Supreme Court Justice Bruce Cohen, summed up its 1,000 pages of findings with this damning statement:
"I therefore conclude that the potential harm posed by salmon farms to Fraser River sockeye salmon is serious or irreversible."
Salmon farms may be killing off the competition
What the Cohen Commission illustrates is how the salmon farming industry poses a threat to the competition — wild salmon. Here's why: many salmon farms are located in close proximity to migrating wild salmon, exposing them to deadly threats.
Let's consider the following:
Of all the places off the coast of B.C. that salmon farms can choose to operate, many are located within the migratory aquatic pathways used by wild salmon. This optimizes the likelihood that these dwindling iconic fish will be exposed to the types of lethal diseases and parasitic lice that plague farmed salmon.
Recently published video footage allegedly shows a farmed fish processing plant in B.C. pumping bloody effluent into a migratory pathway for wild salmon. Samples taken by activists later tested positive for a deadly disease, PRV. (More on this in a moment.)
None of this seems to bother DFO. In fact, DFO recently argued in court that there is no evidence that farmed salmon are harming their wild brethren at all.
Prime minister, the DFO's disgraceful antics make a sham of your government's claims to responsible environmental stewardship. You need to redeem yourself. And you can do this merely by helping to legislate salmon farms out of coastal waters (which are under federal jurisdiction) and onto dry land. This is where salmon farms can effectively operate without threatening wild salmon.
Until this happens, and until you also halt the taxpayer-funded Trans Canada pipeline expansion, the selling out of our salmon spells disaster for First Nations people, as well as Canada's aquatic environment.
Prime Minister Trudeau, please wake up and take action before it's too late.