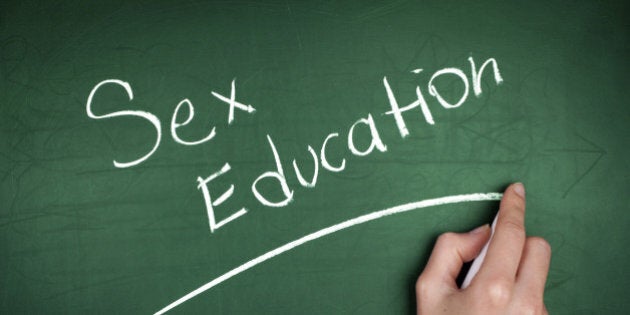 The new, modernized Physical Education and Health curriculum is supported by the overwhelming majority of Ontario parents. However, there remains a small, yet vocal few, who strongly oppose any changes. Although I currently serve as a School Board Trustee, it's as a parent that I wish to engage in this debate.
Most complaints about the new curriculum stem from the belief that sexual education is inappropriate, and that it shouldn't be taught in the classroom. Yet, sex-ed has been a part of the Ontario curriculum for more than 30 years. It's the changes to the curriculum that are at the heart of the matter.
Whether we like it or not, the world in which our children are growing up is very different from the one we knew. What might have been scandalous a few years ago -- divorces, blended families, single parents -- has become commonplace. What might have been unimaginable -- having same-sex parents, for example -- is now an accepted part of today's reality and legally recognized.
What's more, from a young age, our children are exposed to a hyper-sexualized society, through advertisements, movies, television, the Internet and video games.
There is rarely a week at home when my kids don't speak of things I never would have touched at their age. As a father, raising my children in these times, I'm happy to be able to count on the support of professional educators who can complement what my kids learn and discuss at home.
Educators can provide our children with the knowledge and support they need to cope with the current environment and the challenges they face. My parents would have been grateful to have this additional assistance when I was growing up.
The way I see it, there are three concrete benefits to the new curriculum.
First, better protection. If we provide our kids with the tools they need to avoid becoming victims (through "sexting", for example), they'll be better equipped to recognize inappropriate situations and understand how to extricate themselves. With better knowledge, our children can better protect themselves.
Second, promoting tolerance. It is unthinkable today that we would discriminate against young people because of their sexual orientation, or that of their parents. Indeed, when we listen to our children, we often find that they are much more tolerant than their parents.
Finally, access to information. For all sorts of reasons, children aren't always comfortable talking about sex with their family. We can help provide a safe space for our kids to engage in open and honest discussion where they don't feel uncomfortable or judged.
There will always be those who oppose sex-ed in schools. It is a sensitive topic after all, as we're certainly not dealing with math or grammar here. We must ensure that we continue to engage with everyone in this important conversation. Nevertheless, as a parent, I do believe that we are moving in the right direction with the new curriculum.
At the end of the day, what matters are our children. They need to be able to count on a rigorous, research-based curriculum that is the product of extensive consultation.
The author is a parent of three and the School Board Trustee for the French Public School Board of Eastern Ontario. (Innes and Beacon Hill-Cyrville ward)