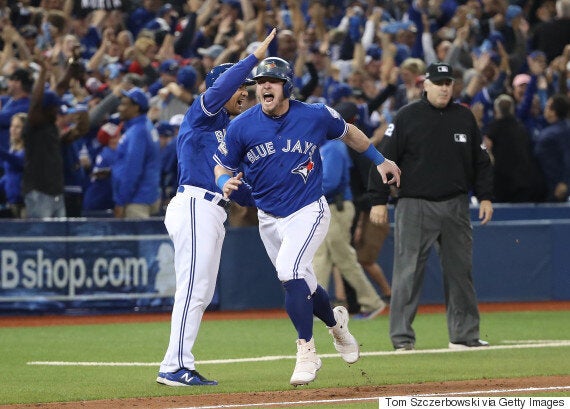 With one swing it was over.
The cheers deafening. The celebration infectious.
We were sitting in the oddest of places to watch a baseball game: a Cuban restaurant.
Our play-by-play expert was Andres Gonzalez. He owns Mambo Lounge and his passion for baseball reinforces this is not just about sport. It's a way of life.
He lived in Cuba and was successful there but left. He has a family now that helps him run the restaurant. Canada has given him new opportunities. But life is not easy.
As the game goes into extra innings, he spoke of his time in Cuba and his passion to celebrate the goodness of his country through food and culture. He tells us about his family. He tells us about his son.
His son's name is Andres Gonzalez as well.
Andres jests that when Tulo steps aside, his son could be the answer. We saw a twinkle in his eyes. He believed this could be so.
The night goes on. So close yet so far.
And then it happened. That quick swing. That crack of that bat hitting that ball. Edwin delivered again and the Jays had won.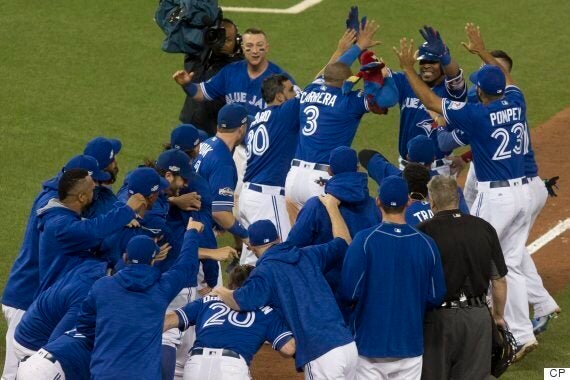 There were three of us left. Andres and us. And the game on TV.
He called his family. His wife was telling him he had to get home and to tell us to finish up. All this was in Spanish, of course.
He poured us some Havana Club. Salud.
These were simple moments but powerfully lasting.
There are tangible success thresholds when you look at sports. The most important one that many look to is winning.
That night proved once again that sport can be one of the most powerful unifiers in our world. No matter the colour of our skin, the size of our wallet, what we did for work, or our religious beliefs, everyone was invited that night to share a common experience.
Andres made us feel welcome.
The day after, walking the streets, you could still see and feel it. A stranger walks up to someone and says, "...great game last night, eh?" Would they have been inspired to connect with that person otherwise?
We live in a fast-moving world where so many are searching for the next great thing that being in the moment seems unattainable. Finding commonality fleeting for some.
That night we were in it. With Andres. And his stories. And his hospitality. And his care. It was sport that brought us together.
And we will be back, Andres. And look forward to watching your son play one day and what a story it would be if it is him in future years that hits that winning homer for our Toronto Blue Jays.
We said our goodbyes, promised to be back and left.
Andres locked up and no doubt got up at 4 a.m. for his second job. And no doubt he did it with grace and style.
Follow HuffPost Canada Blogs on Facebook