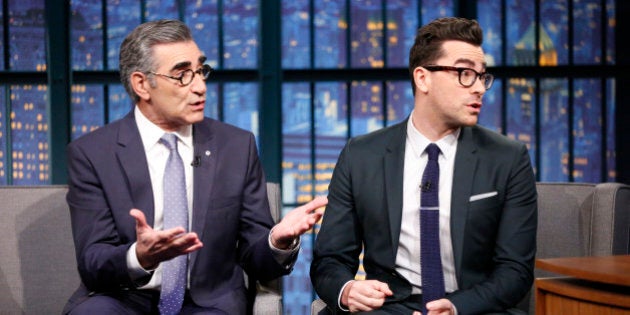 The general sentiment is that a good show will find an audience no matter what. Fans who like it will gladly tell everyone why they should be watching.
And then there are the critics. Will they be on side as well is always the question.
This television season has seen a few examples where the critics and audiences both agreed on a show. One example is the very funny Schitt's Creek, which airs its finale this Tuesday March 31st at 9pm EST on CBC.
Canada is known for its comedic talent, but a half-hour comedy that was home grown and sustained an audience...well, there have only been a few.
Schitt's Creekhas stood out, and has been a real pleasure to watch. And better yet, it has been a great example of the potential of mixing some new and old stimuli.
Featuring the versatile Daniel & Eugene Levy, the father/son duo in real life and on screen, along with the always funny Catherine O'Hara and scene stealer new comer Annie Murphy, this has proven to be must-see TV every Tuesday evening since its premiere mid-January.
As season one comes to a close, we had the opportunity to sit down with Daniel Levy who has been one of the main driving forces of the show.
Audiences and critics loved the first season. Why do you think that was?
We set out to create strong, funny characters that were grounded in reality and I believe we've found an amazing cast to bring those characters to life. I also think there's a lot of love in this show and people seem to be pleasantly surprised to discover that from week to week. We didn't want to shy away from embracing the occasional emotional beat and I think that's helped set the show apart from other comedies out there. It's pretty hard to change the channel when Catherine O'Hara and my Dad are on screen together. It's magic to watch.
What does funny mean to you?
It means making light of situation.
Audiences know you as a funny and smart host from the reality TV world. What was the motivation to tackle a half-hour scripted comedy?
I had always wanted to be an actor. I was in theatre from high school all the way through university. I got my job at MTV the last year I was in school at Ryerson and it was an opportunity I couldn't pass up so I took a little detour in terms of what I wanted to do with my life and pursued a career in hosting television for a few years and I had an amazing run. When Jessi and I decided to call it a day with the MTV After Show I knew the next step would be to get back into the acting world but also pursue writing which I had been doing at MTV -- we wrote all of our own content. So getting back into the acting world I didn't have the 10 years of experience that a lot of my friends who had been acting since they got out of school. And the audition process was totally different. So I knew that if I wasn't going to get it in the audition room I would have to create it for myself. And that's where the idea for the show came about, I just started thinking of ways that I could make something.
What surprised you about the experience?
How much of a collaborative process it was. It takes a lot of people, in our case it took 100 plus people to make the show, and as an actor you go in and do your job and go home but as someone who was acting in the show and also executive producing it I got to really understand how important each and every person on our production team was in terms of making sure this show was a success.
That said, your along with the other actors are known for your impressive improvisation skills. How much of that is in what we see?
There's no improvisation. Everything starts from a script and then the only changes that are made are usually when we get the scene on its feet and on set and there will be a few things that are added here and there from characters once we actually start working the scene through. But everything starts with the script.
What was it like working with your father?
It was amazing. He's a consummate professional and he treated me like a partner and not like a son who doesn't know what he's talking about. And for that I am totally grateful because together we were able to create something we are both very proud of.
Are the characters based on any real people?
No. They're based on the collective stories of all 11 of our writers.
The finale is Tuesday night. Any surprises you can tease us with?
The Roses have gone through a lot this season and the finale is no different. Get ready for a hilariously dramatic half hour of television!
Where will you be watching it?
I think I'll be watching with Annie Murphy somewhere. We'll be live tweeting the whole thing.
Three things you will do when the credits roll?
Say goodnight to the fans on Twitter. Open my laptop and finish polishing some scripts for the second season. Fall asleep happy. I'm so proud of each and every member of our team and can't wait to see them all again in a few weeks!
Second season has been confirmed. When do you start shooting? What can we expect?
We go back to work the second week of April. This season is going to be really fun to shoot. Audiences can expect to see everything they loved about the show this season taken one step further. I think they're in for a treat!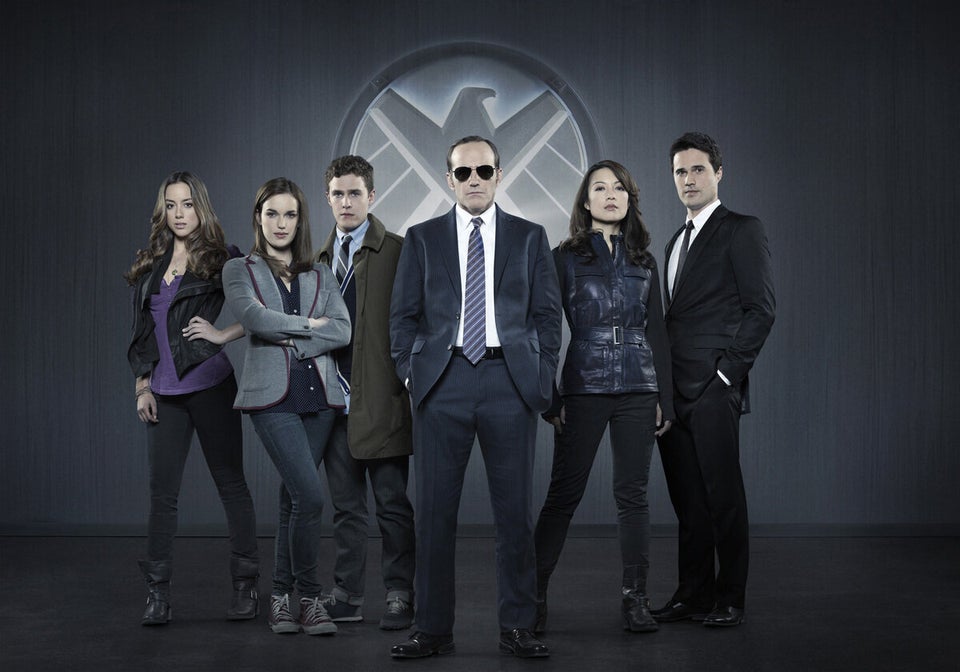 CTV 2014-15 Fall/Winter Lineup