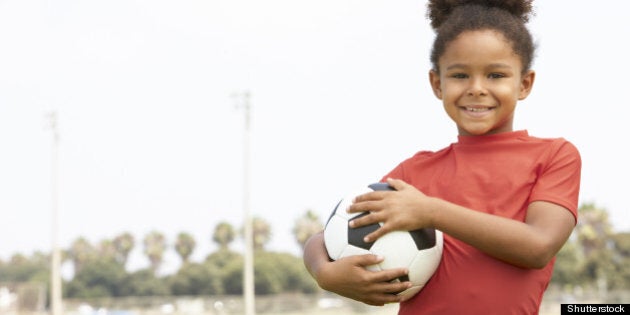 Kids are under a tremendous amount of pressure these days and that pressure can come from so many different sources. For some kids, trying to keep their grades up in school can be overwhelming, for other kids the stress comes from social situations with friends or relationship issues with family. Wherever the anxiety is coming from, it can lead kids down some dangerous paths which can include things like drugs, alcohol and eating disorders. Kids, just like adults, need healthy ways to release the stress they're under while discovering new reasons to feel proud of themselves. Getting involved in sports is a great way to do that, but research shows that less and less girls are willing to participate in athletic activity because they just don't feel pretty enough.
Crystal Chan is a 14-year-old, international taekwondo competitor who has been training in her sport since the age of seven. She says that she started taking taekwondo classes because it looked like fun and because she wanted to learn self-defence, but she's gotten much more out of it than she'd expected. Along with making new friends and getting to compete with people from all over the world, Crystal says that she doesn't worry about her weight or how she looks the way most of her friends do.
"Most of the girls in my grade NEVER eat lunch because they're afraid of gaining weight. They're always talking about how fat they are and how they need to tone up for summer, but never want to do anything active because they don't want to sweat. It really upsets me when they talk like that because it's much more important to be strong, healthy and fit than to worry about your weight all the time."
Last month, Dove launched its Girls Unstoppable campaign with the goal of preventing girls from giving up on the sports and activities that can help them build their confidence and self-esteem. The campaign also hopes to spark conversations between parents and their daughters on the subject of body image before it's too late. I absolutely love this campaign because I hear from parents all the time whose daughters are struggling to find their own identity in a society that's constantly telling them they don't measure up. With so much focus put on image and appearance, it's crucial that our daughters start believing that their bodies are capable of so much more than just being looked at. They need to stop worrying about how their bodies look and start taking pride in what they can do.
2012 Olympic Gold medalist, Rosie MacLennan, knows firsthand the amazing things that can happen with encouragement and support, which is why she was so eager to work with Dove on their campaign. Rosie is a Canadian trampoline gymnast and current reigning Olympic champion in the individual trampoline event. She wants girls to know that being part of the action is much more fun than sitting on the sidelines all the time. I spoke to Rosie last week and asked her a few questions about the connection between sports and body image.
Me: You started taking trampoline lessons at seven years old, what made you stick with it?
Rosie: Being involved in a sport I loved, gave me a place to find my voice. I had friends in school, but making other friends who were as passionate about the same things I was, gave me another place where I could feel comfortable and supported.
Me: We live in such an image obsessed society; have you ever felt self-conscious about your body when competing?
Rosie: I have felt pressure at times. As a gymnast, the uniforms don't leave very much to the imagination and it's not uncommon to be compared to girls with smaller body types. What helped me was having a coach who put performance before aesthetics. I learned that in order to perform at my best, I needed to do things that would help me get there, which included feeding my body what it needed instead of restricting my food to change my physique. I don't compare myself to anybody else, because we're all built differently. I have muscular legs and a bubble butt, and these attributes give me the power I need to jump high and perform my best. I celebrate my body. We all should.
Me: How did your mother keep you interested in sports as you got older?
Rosie: My mom would always point out female athletes, so I grew up admiring women like Silken Laumann and Clara Hughes for what they accomplished in sports and in life. She also made a point of regularly checking in with me to see how I was feeling. I knew if I felt stressed, I could share those feelings openly.
Me: Have you seen girls drop out of sports because of body image issues?
Rosie: Sadly, yes. Some girls let the criticism get to them. It can be hard, but I understood that if I was worrying about how I looked in my gym suit, I was not focusing on what I needed to focus on, which was my performance.
Me: What's the number one message you'd like to share?
Rosie: Find something you love and are passionate about. You'll face challenges, but stick with it. Hold on to whatever your goals are and give yourself the chance to live your dreams.
What it comes to, is that being a kid shouldn't be this stressful. Young girls need to start appreciating everything that they are, and stop judging who they think they're not. Life is not a spectator sport, it's time to get in the game and start playing!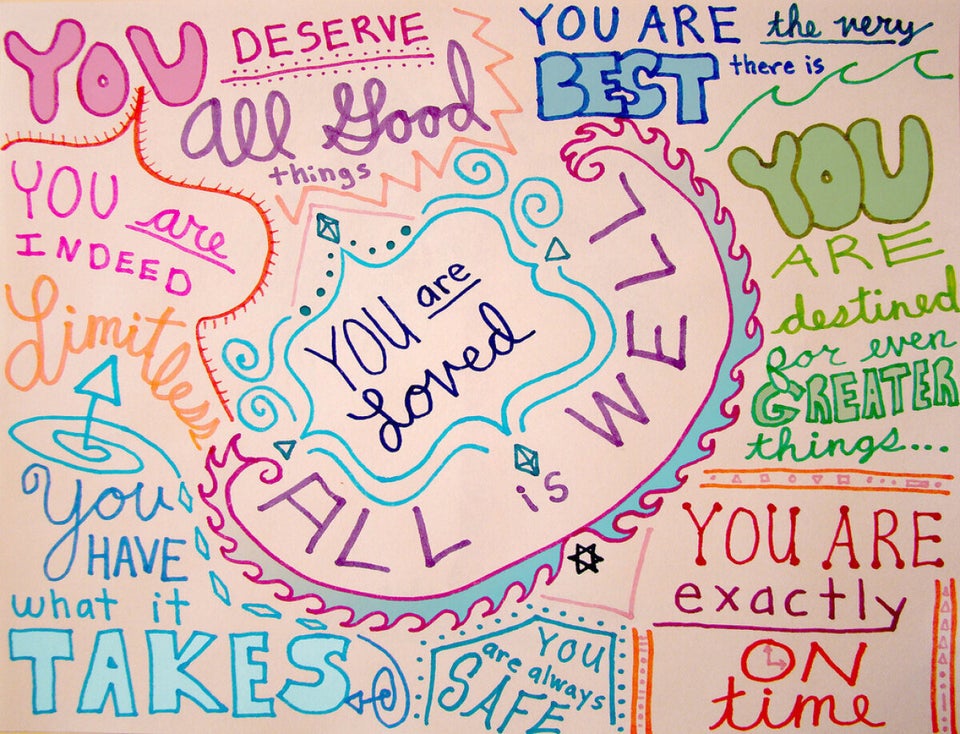 10 Body-Positive Resolutions For 2013