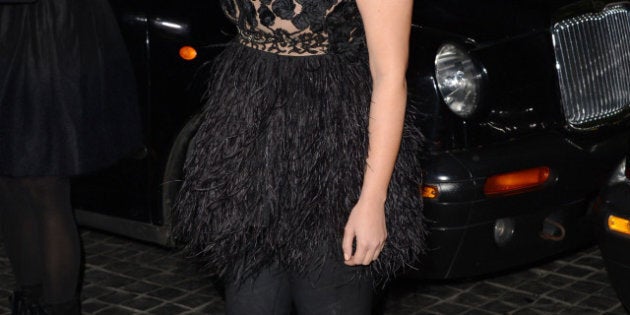 To be very honest, I hadn't planned on writing about all the nasty criticism Kim Kardashian's been getting about her pregnancy weight gain, because sadly, celebrity weight bashing is nothing new. I also figured that people would spew their nastiness and then move on to their next victim as soon as some other famous woman had the audacity to eat a whole slice of bread or leave the house without four pairs of Spanx strangling her body parts.
Oh, if only that were true.
While I may not be the hugest Kim Kardashian fan and have yet to figure out exactly WHY she is famous and I realize that with her very public lifestyle and reality show, she invites the world into her life (the good, the bad, and the stuff nobody really needs to see), but I still find it despicable that people choose to insult her body when it's in the process of doing something pretty spectacular.
She is growing a HUMAN BEING in her body. A HUMAN BEING!
Hey Donald, you may have earned another million dollars today, but Kim did that AND created a nervous system. Beat that, big guy!
I honestly believe that we have forgotten the miracle that childbirth is. Show me a woman who has tried unsuccessfully to conceive, and I'll show you a woman who would joyfully trade her flat stomach and narrow hips for the stretch marks, expanded rear end and growing belly that can accompany a pregnant body.
Pregnancy is an experience that affects a woman's body, mind and soul from the minute she decides to conceive. Most women, famous or not, feel tremendous pressure to live up to the bizarre and completely unrealistic ideals of our image and skinny obsessed society and it's keeping us from living our lives as fully and completely as we should be. No matter how happy or successful we may think we are in our personal and professional lives, if we're not wearing the "right" pant size, we're supposed to feel like total failures.
For so many years, there were people who said that women didn't belong in the work place and needed to be at home making babies, but now even making babies isn't good enough if we can't do it without keeping our girlish figures in the process!
I find it really hard to believe that there is nothing more important going on in the world than how fat Kim's ass looks in her designer maternity wear. What I'm asking is this: is it really an issue that Kim is comfortable showing off her growing, changing body or is the real issue that we're uncomfortable looking it?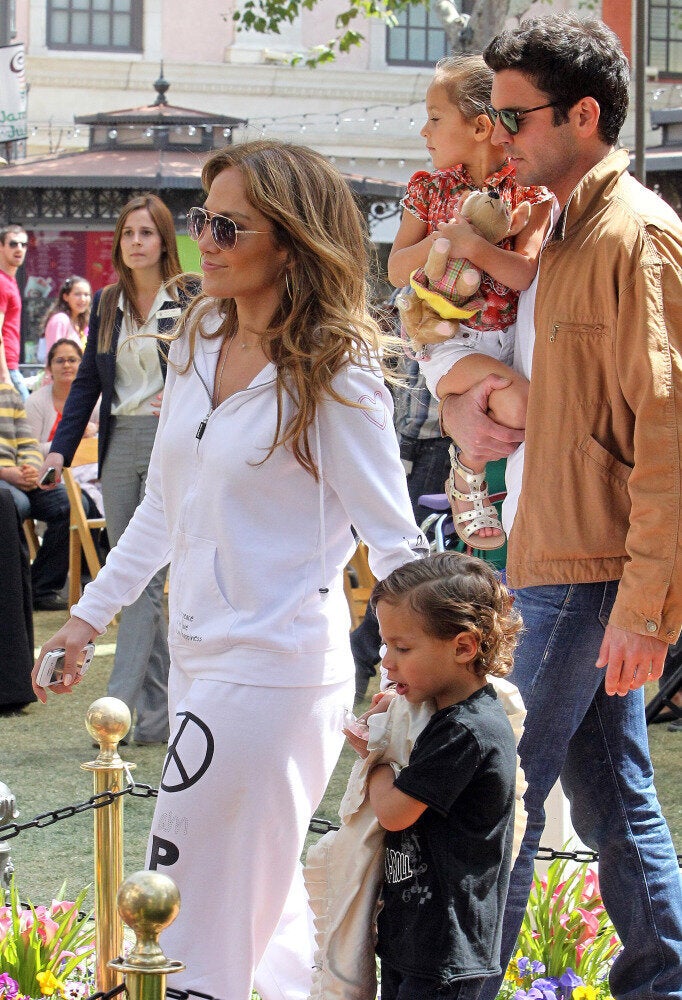 Celebrity Kids: Out And About