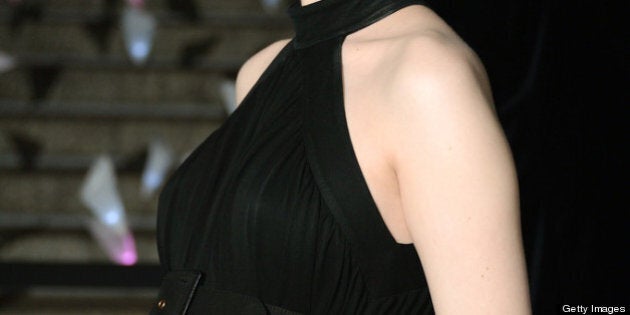 Earlier today, I was picking my kids up from school when I saw a woman pushing a baby carriage. At first I assumed that the woman was the child's mother, but when I took a closer look, I could see through her shirt that her stomach was not completely flat and that her arms and legs weren't covered in chiselled muscle.
The baby looked at least six weeks old, which we know from reading People magazine and watching Entertainment Tonight, is more than enough time to pop our babies out and suck our bodies back in. I assumed that this woman could not have been the baby's mother because that's not what post-pregnancy bodies look like! While she didn't look like a new mom, she seemed to act like one. She was singing to the baby and pointing out the things they passed in the street, and seemed to be enjoying herself.
If she was, in fact the mother of this new human being, what has she been doing for the last few weeks? Is she choosing to spend more time with her newborn than her personal trainer? Is she resting her body while her baby naps instead of shredding it to a Jillian Michaels DVD? One also has to wonder what she's been eating! I'd be willing to bet that she's allowing herself to nourish her body with foods from ALL of the food groups and is actually eating until she's satisfied instead of following the weight loss diets of new moms like Tori Spelling who recently lost 45lbs and is proudly showing off her rockin' body on this month's cover of US magazine. Tori is gracious enough to share her diet tips with us, which I'm sure all pregnant women can relate to because, let's face it, who can't relate to Tori Spelling? She's just like us!
Hollywood Life reports "For breakfast she starts the day with a brown rice cake and Smart Balance chunky peanut butter. At lunch, she loves having soup and her favourite lunch is vegetable puree. For dinner, she tends to eat fish or steak with vegetables."
Wow, I'm full just from reading about all that food!
What is it about some celebrity moms that gives them the willpower that the rest of us lack to put their bodies before their babies? What is wrong with the rest of us who are incapable of putting ourselves through gruelling workouts and on overly restrictive diets almost immediately after childbirth? We should be ashamed of ourselves!
Maybe, just maybe, we need to give ourselves a break. I completely understand the pressure famous moms are under to retain their "Hot chick" status during and immediately following their pregnancies, but how great would it be if they didn't cave into that pressure? If we truly want to support each other as women, we need to start glorifying the beauty of our honest to goodness pregnant and post-pregnant bellies instead of demonizing every stretch mark or area of sagging skin. Pregnancy isn't a crime, so why the need to hide all of the evidence?
Were you able to completely enjoy your pregnancies, or did you spend part of it worrying about losing weight afterwards?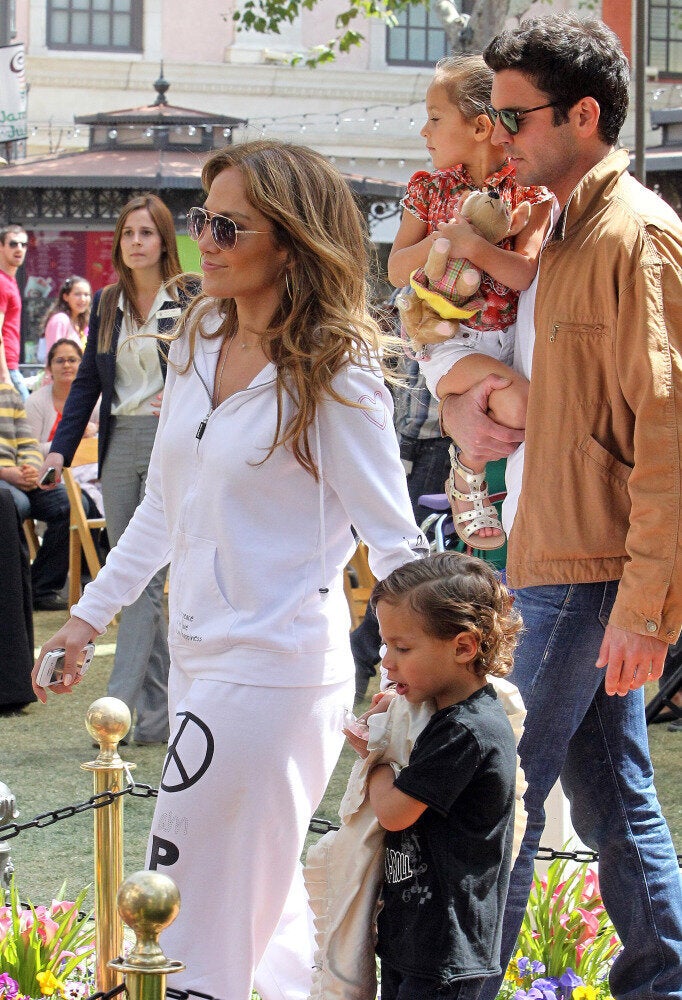 Celebrity Kids: Out And About