 Have you ever wondered what a birthday cake would look like with 100 or even 103 candles on it? Lit and ready to blow out with a wish? It'd have to be a pretty big cake I think!
I've seen such a cake on the day my family and family friends celebrated my Mom's 100th birthday. It's a momentous occasion. My Mom, who was just starting to be uncertain of her surroundings said "Am I 100?" We answered "Yes." And my Mom commented, "Imagine." Exactly Mom; imagine.
During my time researching our population aged over 90, I've come across stories of some pretty amazing women and men. For example, in the Los Angeles Times, there's the story by Susan King in the Los Angeles Times about a woman named Carla Laemmle the niece of then Universal Studios chief Carl Laemmle, who lived on the lot with her family in the 1920s and '30s and appeared in films. She marks her 103rd birthday with a party at the Silent Movie Theatre. The birthday party will feature film clips and a slide show of vintage photographs of Laemmle.
"We are incredibly honored to have one of the last living links to the silent film era at our home at the Silent Movie Theatre," said Mya Stark, director of development and outreach at Cinefamily. "Our audience skews young and it's a once in a lifetime opportunity for them to experience and celebrate somebody who was at the birth of cinema."
BLOG CONTINUES BELOW SLIDESHOW: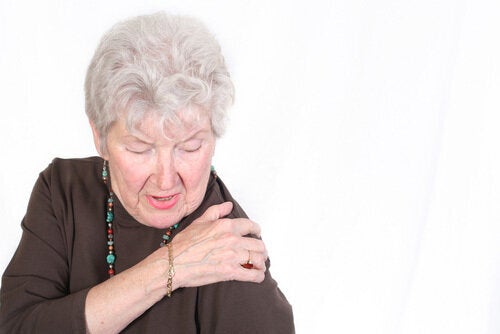 Eight Steps to a Healthy Brain
So what is Laemmle's secret to longevity? "I never thought about age," she explained. "I always had a feeling that I was in my 20s."
Such memories Carla must have! Here's one, "Carla Laemmele remembers the family frequently being visited by a camel who wandered over from the lot. "They had a wonderful zoo," she said. "A camel would get loose and somehow he would trek up from the back lot and start grazing on our lawn. I would take out a little bowl of oatmeal and lead it to one of the garages and call [the zoo workers] and say, 'Your animal is here."'
"Tell her the story about the nude pictures," piped up Laemmle's grand-niece, Rosemary Hilb, who is an organizer of the birthday party. "Carl Laemmle was so upset," said Hilb. "He thought he had destroyed them, but she was able to keep a set. Everybody said you have a beautiful body and at that time, I thought, well I don't mind showing it," Laemmle said, smiling. "They are in very good taste but he frowned on that."
She's continued to act occasionally, appearing in low-budget independent films. She just finished a part in a new Web series called "Broken Dreams Blvd," written and directed by Kevin Jordan. Just so you're certain to have understood, Carla is 103 and still working! How cool is that?
If you follow the link above, you'll see a lovely photo of Carla. She looks petite, maybe fragile and happy and she seems to be welcoming to any guest. She seems to me to have an inner calm expression on her face. She seems to be very comfortable in her 103 year old skin.
Carla Laemmele, at 103, has lived a life that few of us can imagine. But perhaps we can imagine her pleasure looking back for 103 years. Perhaps we can imagine the wonderful parts of our own lives we'll be remembering.
As my Mom would have said, "Imagine."