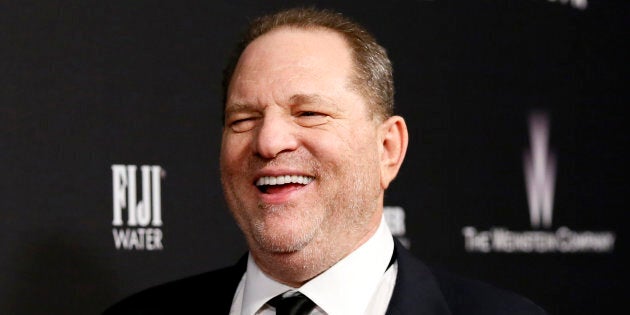 It appears that Harvey Weinstein may face prosecution for decades of alleged sexual crimes against women, ranging from sexual bullying to rape.
It must be pointed out, however, that a man like Harvey Weinstein doesn't operate in a vacuum. For him to be able to continue his egregious pattern of sexual predation over a period of decades, there had to be enablers making it possible for him to carry on, unchecked.
In a previous blog for HuffPost Canada, I wrote about how the victims of sexual assault most often feel hopeless about speaking out, given the near-impossibility of obtaining justice.
I'm convinced that it's taken this long for the truth to emerge because of the numerous enablers around Weinstein. In my opinion, here are just a few of these enablers.
Until this type of enabling stops, men like Weinstein will continue to do whatever they want, for as long as they want to.
According to the article in The Telegraph, Mr. Weinstein was expected to pay fines to his company: "US$250,000 for the first payout, $500,000 for the second such instance, $750,000 for the third, and $1 million for each additional instance," and he'd only be at risk of termination "if he failed to notify the board of any settlements that were reached."
If this is indeed true, then his company would have had to know all about Mr. Weinstein's behaviour and the board's statement that they were shocked by his actions would be disingenuous.
Second enabler, his brother, Bob Weinstein, who's been in business with Harvey since 1979. In her article for eonline.com, Natalie Finn describes how Bob worked closely with his brother over several decades, during which at least eight financial settlements were made to women over alleged sexual misconduct.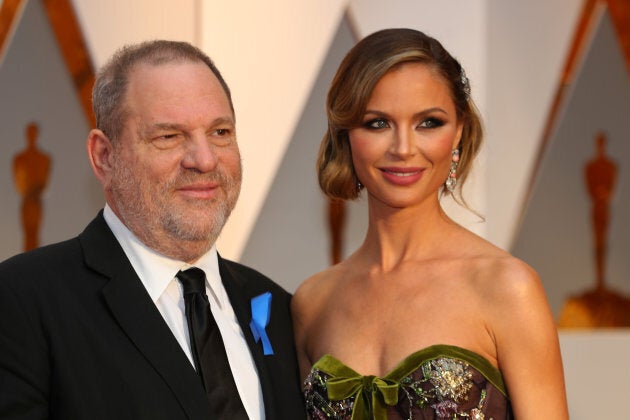 Ms. Finn goes on to say that Bob knew of "a 2015 memo written by TWC employee Lauren Connor that detailed allegations of sexual harassment and misconduct against Harvey and called the company 'a toxic environment for women.'" One wonders why it's only now that Bob Weinstein is speaking up.
Third enabler, NBC News. This Comcast-owned company seems to have done everything in its power to quash the report on Weinstein that Ronan Farrow had been preparing.
In a HuffPost Media article by Yashar Ali and Lydia Polgreen, the writers state that NBC executives rejected Ronan Farrow's story about Harvey Weinstein as "not reportable," even though Farrow had a taped interview with actress Rose McGowan, in which she accused Mr. Weinstein of sexually assaulting her when she was 23, as well as an audio recording of Weinstein admitting to having sexually assaulted an Italian model, Ambra Battilana Gutierrez.
In an article for The Daily Beast, Farrow is quoted as saying, "I walked into the door at The New Yorker with an explosively reportable piece that should have been made public earlier. And immediately, obviously, The New Yorker recognized that. And it is not accurate to say that it was not reportable. In fact, there were multiple determinations that it was reportable at NBC."
The Daily Beast article goes on to say, "According to a television industry insider familiar with Farrow's NBC News project... 'Farrow and his producer had been working this for 10 months. They had eight interviews on camera...They had an NYPD audio tape, and they had enough for a story. And NBC did everything they could to delay it, complicate it, and ultimately Noah [Oppenheim] killed it. NBC shut it down'."
Fourth enabler, Manhattan District Attorney Cyrus Vance Jr. In an article by Rebecca Rosenberg and Bruce Golding for the New York Post, the authors report that Harvey Weinstein's lawyer gave the DA over $26,000 in campaign donations shortly after Vance let Weinstein off the hook over charges of groping a model in 2015.
In a New York Times opinion piece by Jane Manning, the director of advocacy for the National Organization for Women – NYC, she writes that in the above case, "There was more than "legally sufficient" evidence [to pursue a case]. Yet Mr. Vance, who received large campaign contributions from an attorney who has represented Mr. Weinstein, declined to prosecute."
In a Vanity Fair article by Chris Smith, the author also notes that Vance had "dropped a 2012 criminal investigation of Ivanka Trump and Donald Trump Jr. over their misleading statements to prospective condo buyers after a conversation with Trump family lawyer Marc Kasowitz, one of the largest donors to Vance's political campaigns."
One can only hope that he'll now face more serious consequences, including prosecution for at least some of his alleged crimes.
In referring to Weinstein's case, Smith quotes Alice Vachss, the former chief of the Special Victims Bureau in Queens, who says, "There's no one who could listen to this tape and think that it's an isolated incident. He [Weinstein] says, 'I'm used to that!' And you can't say, 'This is a guy passing through, we'll never see him again, he'll never commit another crime in our jurisdiction.' You're looking for the pattern guys, and this is clearly a pattern guy. This is enough to start a big investigation." And yet, Vance neglected to pursue the case.
Harvey Weinstein appears to be the worst type of sexual predator. One can only hope that he'll now face more serious consequences, including prosecution for at least some of his alleged crimes.
What's equally horrifying to me is that Weinstein, and many men like him, are enabled in their predations by those around them. Until this type of enabling stops, men like Weinstein will continue to do whatever they want, for as long as they want to.
Sign up here for my free monthly wellness newsletter. November is all about developing self-compassion.