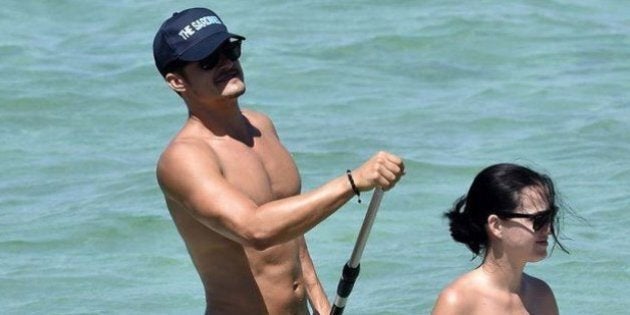 Ms. Bloom was saying that Mr. Trump, as the current Republican presidential candidate, should be held up to a certain level of scrutiny, and she pointed out why these current charges have real credibility. Sadly, but not unexpectedly, the story died before it got any traction.
Yesterday, I saw (blessedly censored) pictures of Orlando Bloom paddle boarding naked while on vacation with his girlfriend, Katy Perry. The Internet blew up, with people everywhere going nuts about it and sharing links to the story.
I must be a very odd person, indeed. I made note of the Orlando Bloom story and realized that I really don't care about his junk and whether or not he has it on display while on vacation with his girlfriend. It just doesn't matter to me. Not one bit.
What is wrong with this picture?
On the other hand, the story by Lisa Bloom, about one of the United States's two presidential candidates being accused of raping a 13-year-old-girl and then threatening to "disappear" her if she spoke out about it, well, I found that story enormously compelling.
What is wrong with this picture? Nobody cares when Lisa Bloom tries to bring to our attention a very disturbing accusation about the Republican presidential candidate. Yes, the charges haven't been proven, but as Ms. Bloom says, they should at least be considered.
Everyone is awestruck when Mr. Bloom does nothing except enjoy his supposedly private vacation with his honey. He won't be the first person who has skinny-dipped or hung out naked on a beach, and he won't be the last. Why am I the only person who sees this as a huge yawn? When has a penis become such an intense object of fascination?
Not that long ago, Donald Trump famously accused FOX commentator Megyn Kelly of not being in her right mind because she was on her period. This is not a man who has one iota of respect for women.
When the United States, and indeed, the entire world, is made up of 50 per cent women and girls, is it not frightening that the next American president might be someone who has repeatedly demonstrated that he holds us all in contempt?
The things that people pay attention to these days is very strange, indeed.
But back to the Battle of the Blooms. Lisa Bloom's story, to me, is explosive; Orlando Bloom's is not. The things that people pay attention to these days is very strange, indeed.
Donald Trump may get to be president of the United States, and if he does, it will in large part be because the U.S. populace is more interested in re-tweeting pictures of Orlando Bloom's genitalia than in finding out who the Republican candidate really is and what his intentions are for the great United States of America. Heaven help the lot of you.
Listen here to my latest podcast. Lisa Berry talks about creating a mindset makeover.
Sign up here for my free monthly wellness newsletter. September will be all about back to school success.
Purchase my book, Women Decoded: The Secret Strategy for Relationship Success
Follow HuffPost Canada Blogs on Facebook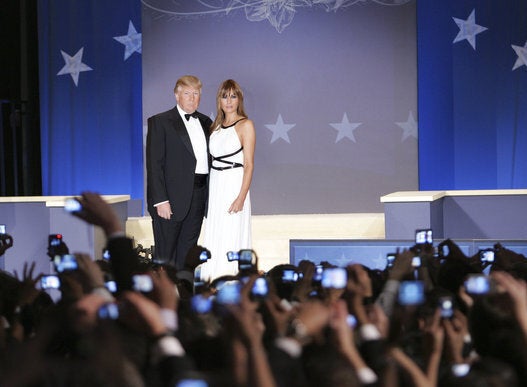 If Donald Trump became President